Click here for an interview with the director, Eion Macken. 
I keep getting the name of this movie wrong, Here Are The Young Men. This is a movie title based on a book of the same name. It is set in Ireland and I certainly have never heard or seen that book before.
However, I keep writing it as Here Come The Young Men. Slightly different, if not a little bit porn-y. That is actually the name of a song though. Unfortunately, I have never heard that song in my life, not even now that it has come up on my google searches a lot. At this point it'd be me admitting defeat.
Instead, let me rush right into this coming of age story. Or should it be an are-ing of age story?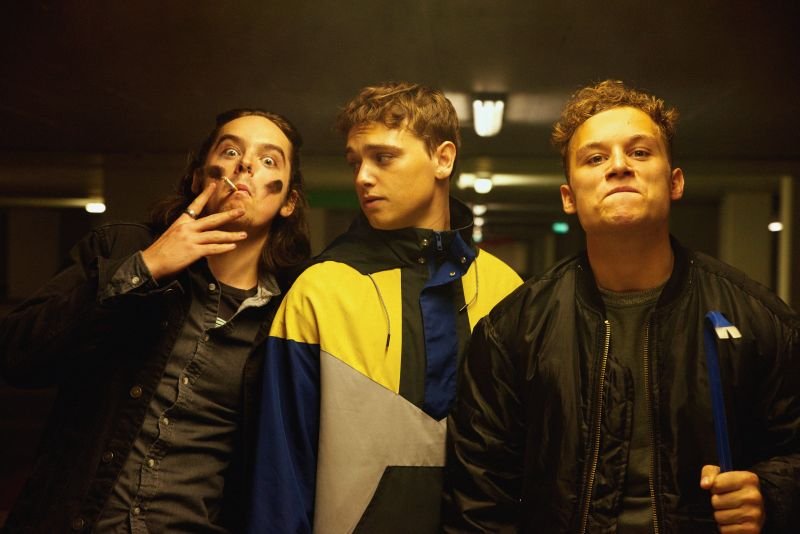 Ah good, my crew, my blokes, my entourage.
Dublin is a fun place, assuming you live in Dublin or want to go to Dublin. It is probably not a fun place if you feel like you are stuck there and want to leave.
This story focuses on three friends, right out of high school and ready for the last best summer of their lives. This is the last summer where they might have the freedoms they do, and they get to do it as adults. Matthew (Dean-Charles Chapman) as our lead, Rez (Ferdia Walsh-Peelo), and Kearney (Finn Cole) who can be a bit of an extremist.
Their goal is to party harder than they ever have before. Nothing is off the table. Booze, drugs, booze and drugs, clubs, women, all of that, within reason. Only the girls part is within reason, because Matthew actually has a girlfriend (Anya Taylor-Joy). Everything else can be unreasonable. Heck, there can also be acts of vandalism and violence, if the feeling is right.
But this summer is not going to be one without strife, as the friend group also finds that not everything is necessarily alright with the members, and sometimes you got to cut people out of your lives if you want to grow as a person.
Also starring Conleth Hill, Emmett J Scanlan, and Travis Fimmel.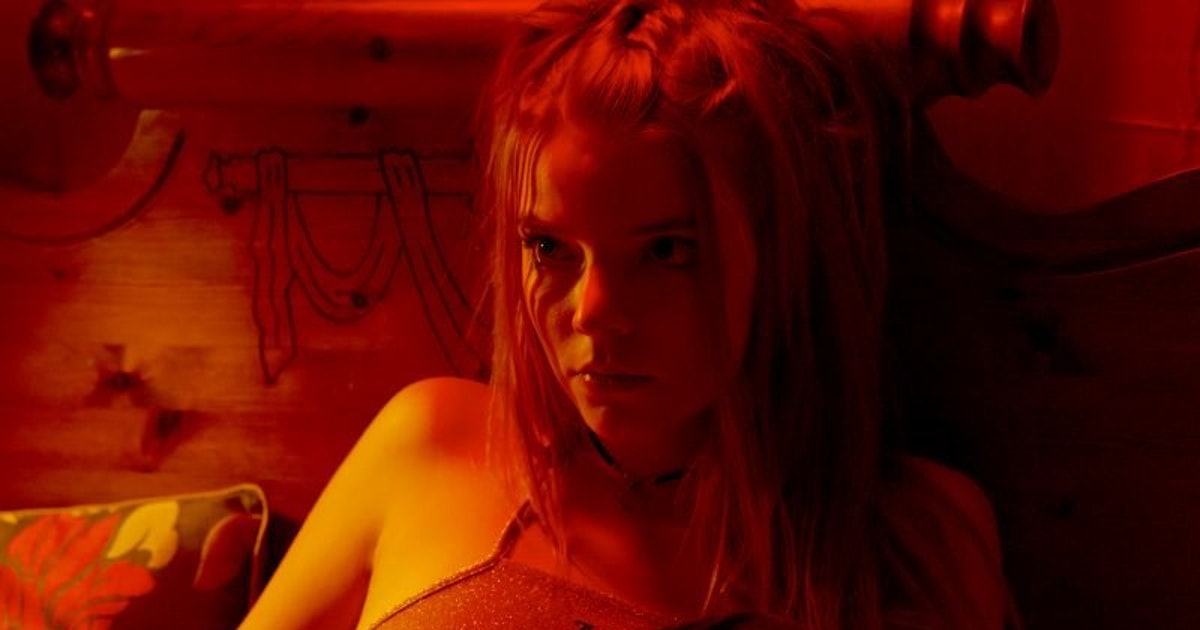 "Anya Taylor-Joy is so hot right now. " – Jacobim Mugatu
To be honest, most people who stumble across this movie are going to do it because Taylor-Joy is in the film and is on a huge rise of popularity now. Which is great to see, but where were you all during The Witch and Split? These films were popular too, not even obscure indie films. That was my main reason for wanting to watch it. I always get curious if a big name in it is actually in the film in a meaningful way, or a couple of scenes and then heavily advertised. Taylor-Joy is the fourth most important character in this film, maybe third most even, but not a prominent character in a lot of scenes either.
Come for the Taylor-Joy, stay for the main two men. Cole and Chapman are both individuals who have been in things that people watch to varying degrees, but probably rarely given this much screen time before this point. They do both give strong performances, in very different ways.
I really loved the final scenes in the club. Once Where Do I Begin hit, it felt like the perfect song for that moment, and the whole film was totally on point as for that moment. While it  does nail the ending, I will say the chaotic way this film was edited and structured did leave me a bit more in the dark on the journey. The repeated talk show interruptions, while I understand their point, didn't do as much as they probably hoped they would, and definitely began to leave a sour taste in my mouth. Those parts of the movie were the ones where I began to gloss over and lose interest.
Not a standard coming of age story in terms of how it is shot, and the lessons learned are ones most people don't have to ever learn, thankfully. The chaotic story is shot in chaotic ways, with a real grungy feel at times, which  help enhance the story more than hurt. But at the same time, it is easy to get lost in the chaos at points and wait for a more structured return.
2 out of 4.