A Wrinkle In Time is a very famous Science Fiction book, written in the 1960's. It was a historic achievement when it comes to the genre, because it was written by a woman, and it was even about a girl.
Not many books in the genre, especially at that time, catered to women at any level. It would take decades for them to get any sort of real success in that area.
Now, so many decades later, it is being haled as a film celebrating those beginnings by trying to do the same thing for the genre. Avu DuVernay, famed director of Selma (who many feel should have been nominated for Best Director for that film) and 13th, is getting her hands on a big budget fantasy/sci-fi romp. And she is going to make sure it has people in it that will speak to people of all ages, of all colors and creeds. She is getting diversity across all the levels, and it is honestly a great move on her part.
No matter how good or bad the film is, the movie is an experiment gone right when it comes to casting. She wants to make sure girls out there have more diverse people to look up to, because everyone has the right to see themselves in the media they consume.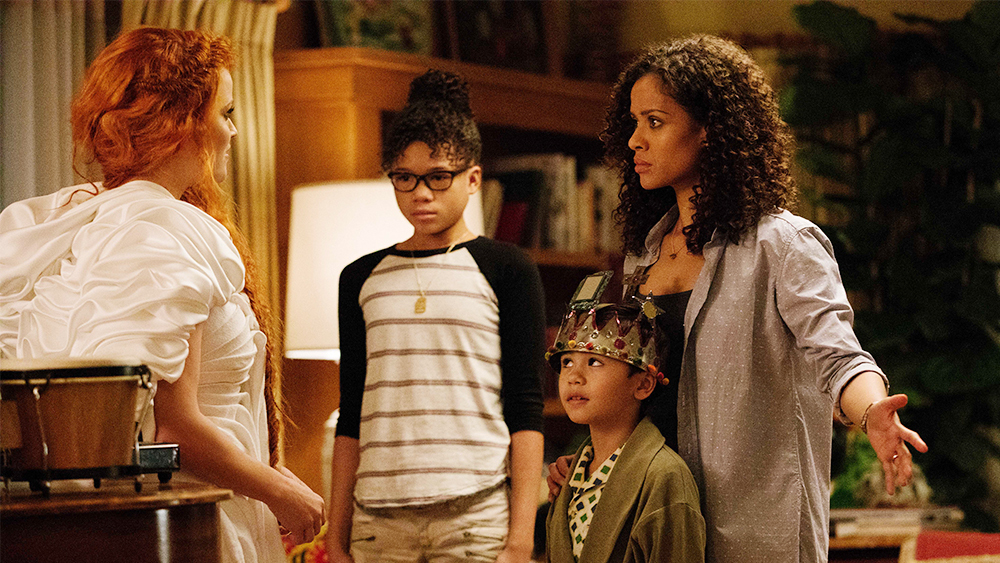 And look! A character for those gingers out there as well.
Meg (Storm Reid) was a happy go lucky girl, good at math and science, lover of life. Her dad (Chris Pine) worked for Nasa and mother (Gugu Mbatha-Raw) also was a scientist. They were smart, and happy, and about to adopt another child, Charles Wallace (Deric McCabe). Things were great.
And then her dad disappeared, without a trace. The parents had pretty strong scientific opinions on space travel and time travel, but most people did not take them seriously. Either way, with her dad gone, Meg has gone on hating her life, becoming a shell of her former self.
But things are about to change. Life is about to get a bit weirder, thanks to her younger brother. He is very trusting and wise beyond his years. And he starts to introduce Meg to the "Misses", including Mrs. Whatsit (Reese Witherspoon), Mrs. Who (Mindy Kaling) and Mrs. Which (Oprah Winfrey). They are denizens of the universe, much like Meg, but more in tune with its frequencies and have heard a cry of help from her father.
So these ladies are going to take Meg, Charles Wallace, and Calvin (Levi Miller), a nice friend of Meg, on a journey across space and time, to see just where her father went.
Also starring Zach Galifianakis, Michael Peña, André Holland, Rowan Blanchard, and the voice of David Oyelowo.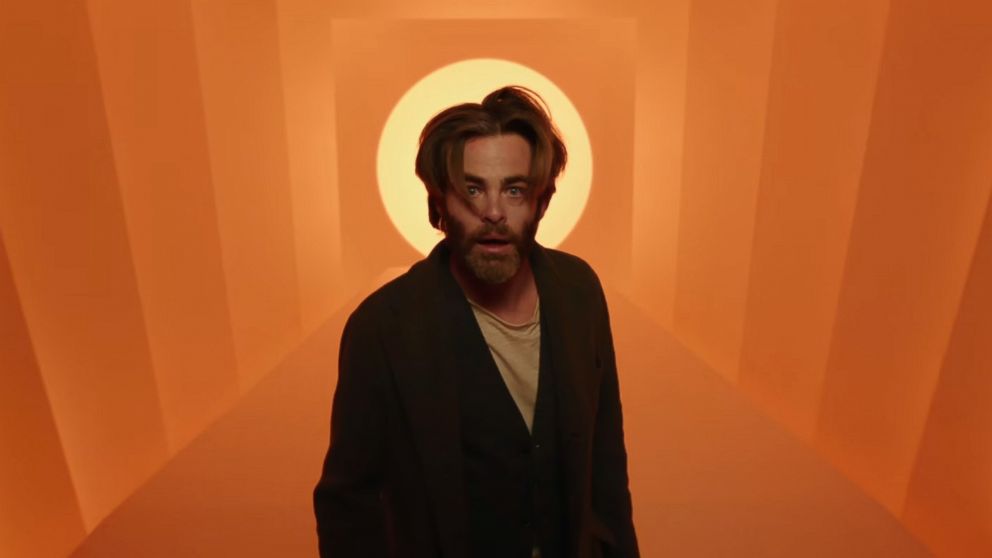 Ah, here he was, the last place I would expect. A very orange room. Yuck!
A Wrinkle In Time is supposed to be a fantastic book, part of a pretty good series, and tells a story across space and time. And based on who I have talked to, that is believable. This movie is unfortunately not the book.
This movie is surprisingly under two hours, but it has a lot of hardcore concepts it wants to talk about and use in the movie. Instead of explaining them in a nice wrapped box, the movie just runs with these ideas, you either understand or you don't, and blasts off into its plot. It is so fast and high energy early on that it is hard to keep up and understand where it is going.
The only part of the film that takes its time is the ending, which is a bad move for a few reasons. At this point, a regular member of the audience who didn't read the book is so lost and confused that having a more explained ending won't fix that. A lot of people watching will have already lost interest, and then get annoyed when the pace finally slows the fuck down.
We have some scary stuff by the end too. Stuff that should have large impacts on the audience based on who is involved and how drastic the changes feel. But without the proper build up, it feels very wasted.
At the end of the movie, I cried. There are still emotional points. I get the final purpose of the film, what it says about growing up and the pains associated with it. But I felt like I was just along for a ride that didn't care if I needed to stop to pee or eat along the way.
There are so many concepts that you are just forced to accept. Hell, we have a character who is brought along they say for diplomacy reasons, and then fail to include any sort of diplomacy scene. A Wrinkle In Time is probably a good film if you include what was cut out in the editing room. But this is the type of movie that might only be understood if you have read the material before hand, which is unacceptable, especially with a budget and scope of this size.
It is a shame, because this film won't do great, and the execs might blame it on diversity reasons, instead of the more obvious confusing as heck plot lines. It is still a very pretty movie, with some fun characters. I am just left struggling to really explain what the heck I watched.
1 out of 4.