Ah, Peter Rabbit, a classic story turned into a movie about a rabbit and real people. CGI and humans. And bunnies.
The last time we had a CGI/live action film involving bunnies and real people was Hop, 7 years ago, and it was a goddamn disaster. It was racist and classist, with a terrible story. It was an attempt to teach that some discrimination is okay. I have no idea how the whole thing got green lit.
Is 7 years enough time to try again? Probably not. Because the one thing I heard about this film before seeing it was the huge controversy over a scene where the bunnies attack a man through his allergies. Trying to kill him by making light of a dangerous scenario, in an amusing way.
A good set up to go into a movie that already has a legacy of shit to pile its way through.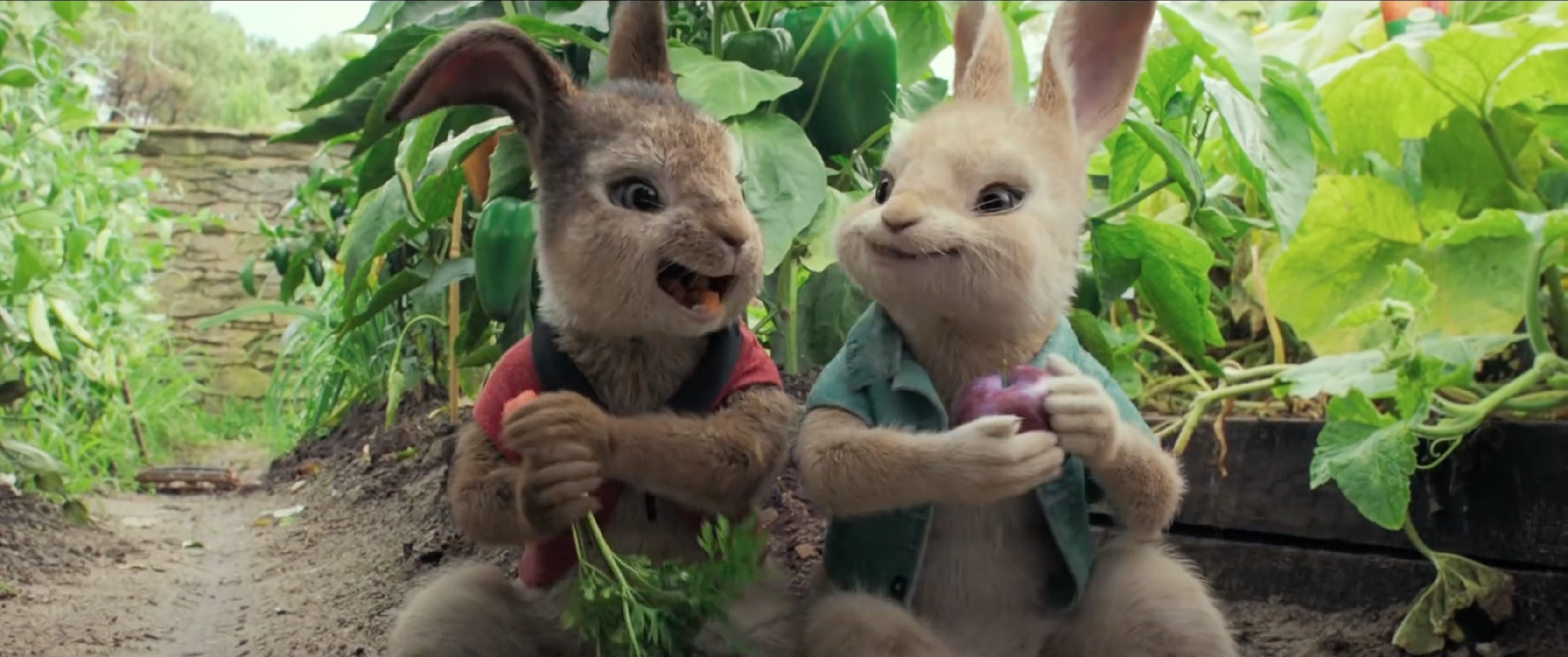 Stand back Cookie-Monster, get ready for a new healthier form of gluttony.
Old Mr. McGregor (Sam Neill) is a mean old man, who chases the bunnies out of his garden. He wants to grow his crops, they want to eat his crops. He has an artist neighbor, Bea (Rose Byrne), likes the rabbits and they trust her, so she likes to protect them.
Either way, when Peter Rabbit (James Corden) is doing his thing, taking that food, McGregor has a heart attack and dies. Damn.
Now the rabbits own the place, a big farm party, all animals, lots of foods lots of things break. But then one day, a young Mr. McGregor (Domhnall Gleeson) shows up, the new owner. He has a lot of anger issues from his job, and now he finds this place he would just like to fix up and sell a disaster.
So of course he hates the rabbits, and says no to their shit. Even if he starts to find Bea attractive and wants to impress her. And this is the story of their war.
Also starring mostly the voices of Fayssal Bazzi, Sia, Colin Moody, Margot Robbie, Elizabeth Debicki, and Daisy Ridley.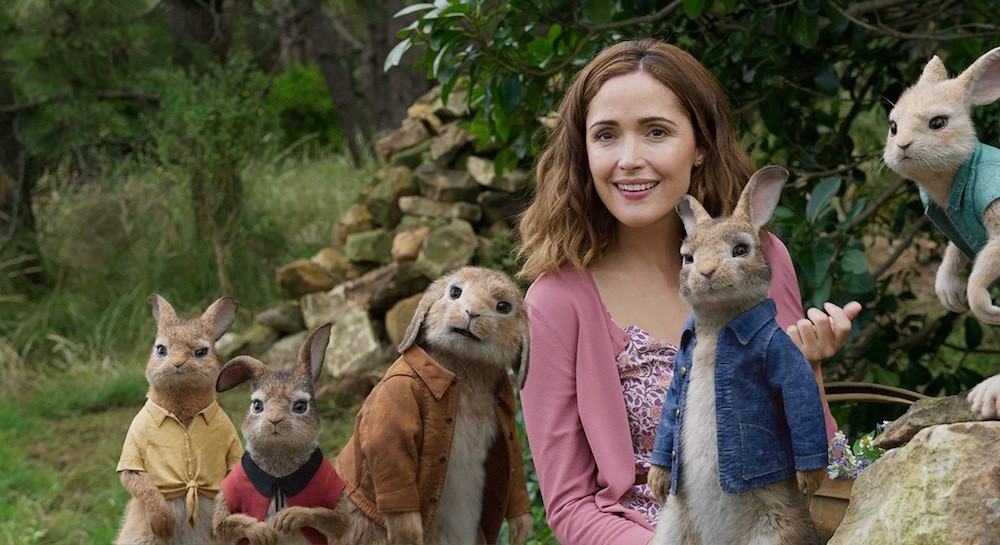 Some family trees are hybrids.
For a majority of this story, this film is spending its energy and effort on convincing me, a normal(ish) human male, that I should be on the side of the bunnies on this story. The bunnies who are certain that they should be able to eat the wonderful things that are grown in this garden, that a human spent time growing in order to make food for themselves or to make a profit in order to buy other things.
What in the fuck kind of movie is this? If the bunnies are so sentient that they can talk, and are just not talking to the humans out of secrecy, then goddamn it, go raise your own carrots in a garden and eat it. We can see them making traps and hatching plans, and grabbing and picking things up, then there is no excuse for this insanity.
The old man they have was mean, and he never searched out and tried to kill the rabbits. He just protected his land. Fair. The new guy? The one dealing with grief. Who also only goes out of his way to stop the bunnies when they trash his house, injure him, and kill him with his allergies. No. Just no.
They try to change it by the end, but what doesn't change is that at least the first half if not more, it is a plot just wanting me to hate the rabbits.
What kind of values are this shit? Grow and go into poverty and depression so some bunnies can eat?
0 out of 4.