Do you remember A Civil Action? Or maybe Erin Brockovich? Well, I will say I remember the first one a lot more. Because the latter came out when I was a bustling teenager and the only thing I remember in that film is cleavage being nominated for Best Supporting Actress, or something like that.
Either way, legal thrillers can be really fun, especially when they are fighting against people hurting the environment. Hurting the environment is something most of us can agree is wrong, and it is an easy bad guy. The corporations! And usually people are getting sick, or dying, or the land is getting ruined, and no one wants that either.
The sad news is that these cases are still happening and still real, so they can keep making movies about them. They don't have to make fake boogeyman stories, they are really out there!
Dark Waters is the next attempt to bring a real story to public eye, so we know there is a bad guy out there, and who is trying to fix it.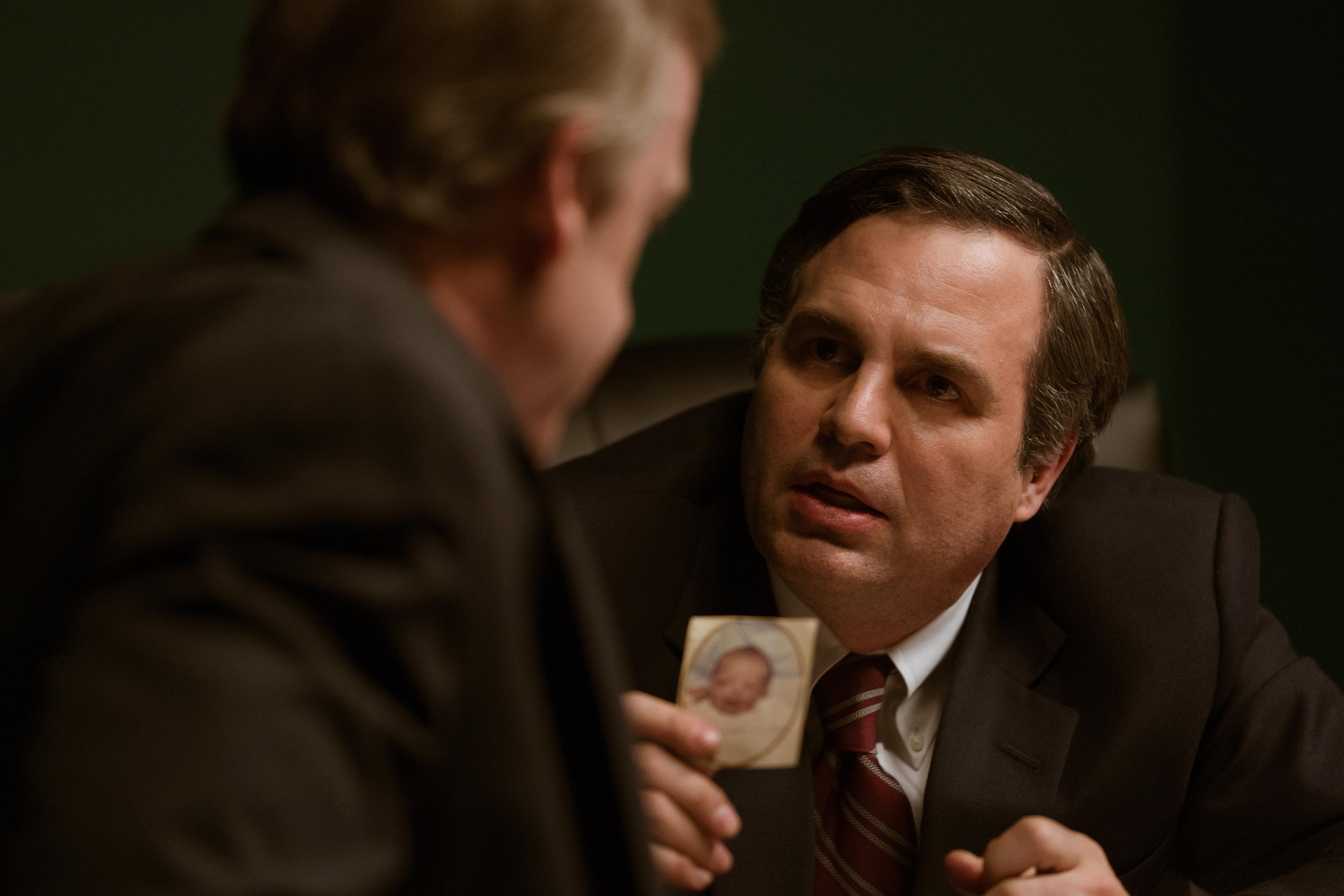 And do they also know where this baby is?!
Robert Bilott (
Mark Ruffalo
) just got partner in the late 1990's at a sweet Law firm in Ohio. They are probably the number one corporate chemical law firm. They protect companies in chemical law suits, from regular folks or other companies. But the number one chemical company, DuPont, has been out of their grasp as a client.
Well, Bilott comes from a small town in West Virginia, and an old neighbor of his grandma shows up at the firm one day with tape after tape of "evidence" that the landfill put up by his farm is dumping/hiding chemicals even though they said they wouldn't. His cows are dying, their parts are mutating, they are angry, and his own family is being affected. DuPont, the largest employer in their area, is also the one in charge of this landfill.
Fun.
Bilott is not used to representing plantiffs, but he feels like he has to check it out, for his own sense of morality. And sure, after a few levels of checking, it feels like DuPont is still on the up and up. But when he continually digs, he finds out they have been hiding secrets for decades from the community and America about their products, and this quick lawsuit is going to be a several decade long affair.
Also starring Anne Hathaway, Bill Camp, Bill Pullman, Louisa Krause, Mare Winningham, Tim Robbins, Victor Garber, and William Jackson Harper.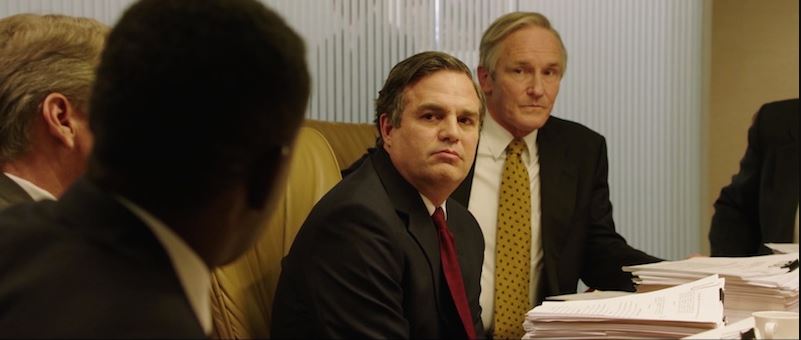 Ruffalo does his best impression of a frog pretending to be human in this movie.
Todd Haynes
directed Dark Waters, and honestly, this is not the topic or type of movie I would have expected from the person who last brought us
Carol
a few years ago.
To me, this movie had a sort of TV movie special feel about it. The way it was shot, some awkward scenes early on for exposition purposes, it really just didn't help me get fully into it.
Now, Dark Waters is certainly a story worth being told. It is an important case and I assume most people don't know about it despite it affecting most households (myself included). It could become must watch material for that reason (or at least, must read for the article this movie is based off of). Maybe even just the Wikipedia synopsis at some point.
Or here: DuPont sucks. Teflon is cancer causing and bad for us. The chemical company lied for decades, helped cause diseases that killed its workers, and tried to hide it and never self regulated what the EPA demanded of it at the time. For profit. And they are still making lots of profit.
But in terms of this film, a lot of great actors are involved and feel wasted. Hathaway is way too great an actress for the angry at home housewife role. I couldn't tell if Pullman was acting, and Robbins has maybe one good scene. I hate seeing Garber as the villain, but his scenes were pretty by the numbers. Ruffalo is definitely acting weird the whole film, and putting a lot of face work into it. I did love Camp in his role, once I could understand his heavy accent.
The film as a whole is just average. It doesn't go hard enough and it just feels lazily put together.
2 out of 4.