The first of the three Disney remakes this year, Dumbo has always felt like an odd choice for several reasons.
First, the original Dumbo doesn't have a whole lot of plot going on for it. It is a simple story, so they will have to expand a lot of it in order to be worth a revisit.
Second, it was going to be directed by Tim Burton. For the most part, everything he has touched lately has been pretty shit. It has been five years since Big Eyes and 12 years since Sweeney Todd. A lot of forgettable things in between. Could he reimagine it, or will he just make it his basic Burton brand?
And thirdly, like…who the hell cares about Dumbo? Honestly? I can honestly understand most of the remakes, but I can't imagine Dumbo was high on the list of the average viewer of something they wanted new and updated.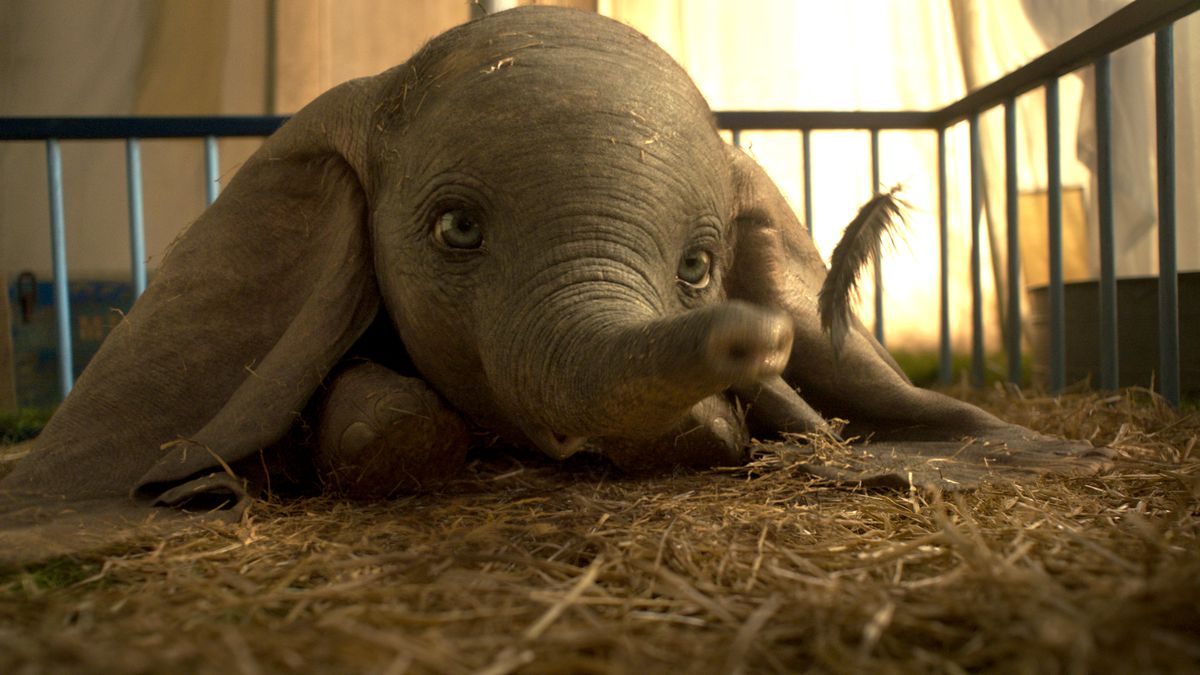 That doesn't include the people who say no to every remake.
Our main-est adult character is Holt Farrier (Colin Farrell), an amputee from World War I (not called that during the movie) has returned home for work, and well, is going to work for the circus. His old boss (Danny DeVito) gives him the job to take care of the pregnant elephant, and Ms. Jumbo gives birth under his watch to a strange, large ear having elephant baby.
What a weirdo! And when they show him off eventually, the crowd makes fun of him, calls him Dumbo, and that makes his mom so mad, she gets angry and causes a ruckus, so they have to get rid of her. Damn.
Well, Holt's kids are with him, and Milly (Nico Parker) and Joe (Finley Hobbins) take a liking to Dumbo. Shit, they find out he can fly if he has a feather. That sounds fun. That sounds like something that can be exploitable!
And exploit the circus does! More and more stunts, bigger and bigger audiences, more and more money!
Also featuring Michael Keaton, Eva Green, and Alan Arkin.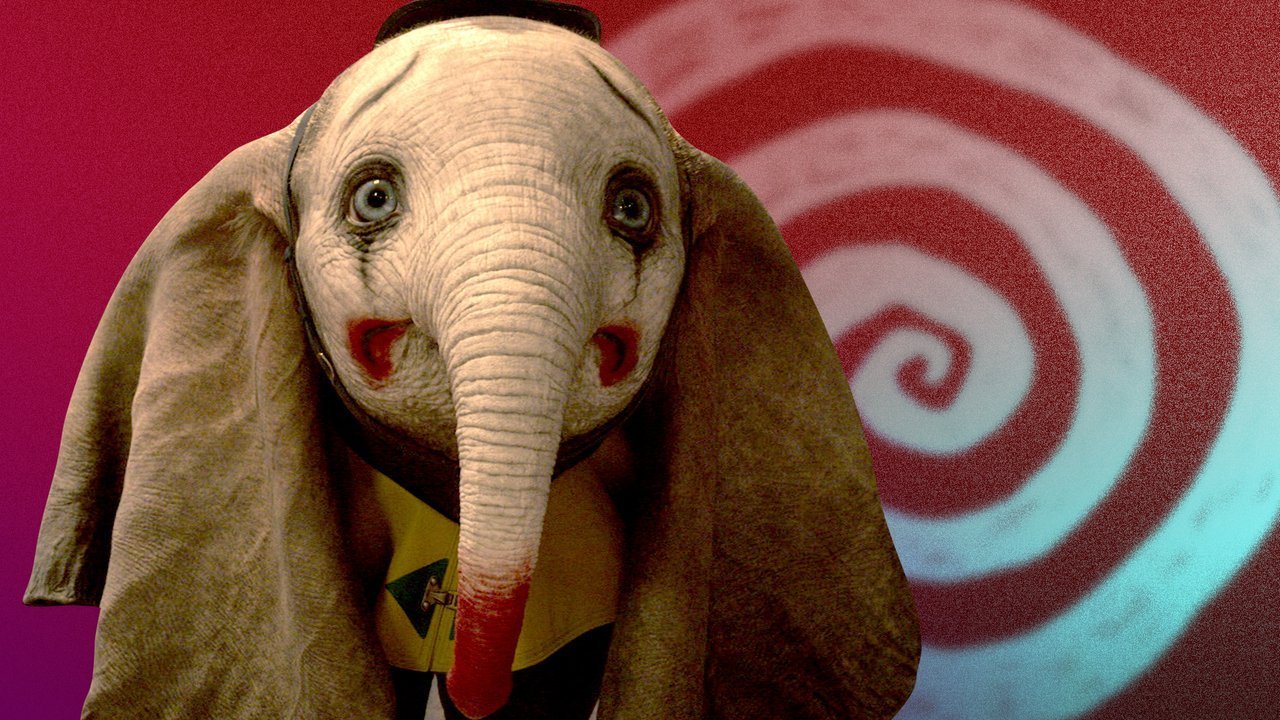 This frame went on to inspire the film Joker.
The original Dumbo came out in 1941, so that means two things. Honestly, a lot of people have probably never seen it. And sure, 78 years is probably long enough to wait for a remake. Much longer wait for more films. I won't hurt them for that.
For those that saw the original, there is not a lot of film after Dumbo both learns to fly and learns to do it whenever he feels like it. So a lot of this film takes place after that, which is great. I need expanded stories.
However, they sure picked a dull way to expand his story. Just more exploitation and sadness, and corporations taking over corporations as some weird meta explaining what Disney is doing to everything.
The cast of characters are completely ones that no one will care about. Our lead girl to help inspire the youth of the world has the personality of "liking science" and apparently that is good enough.
And honestly, this whole thing was unappealing to look at. It felt too dark physically at times.The animation never grappled with me, and yes, this film oozes Burton.
I would say this is the biggest live action mistake Disney has done, but I would watch this film a dozen more times before I ever watch either of the Alice films again. Which are directed or produced by Burton too. Ah, now we know where the major problem lies.
0 out of 4.