I am a goddamn geophysicist, and it took me until almost half of a year later to watch goddamn Geostorm.
IT IS ABOUT EXTREME WEATHER. AND THE EARTH. AND I AM A GEOPHYSICIST.
It would have been unacceptable for me to watch San Andreas way late, like I did with Geostorm.
And hell, I have been relatively kind to natural disaster films on this site. I liked Into The Storm, and you already forgot it existed! Bring on the disaster, especially if it is fun.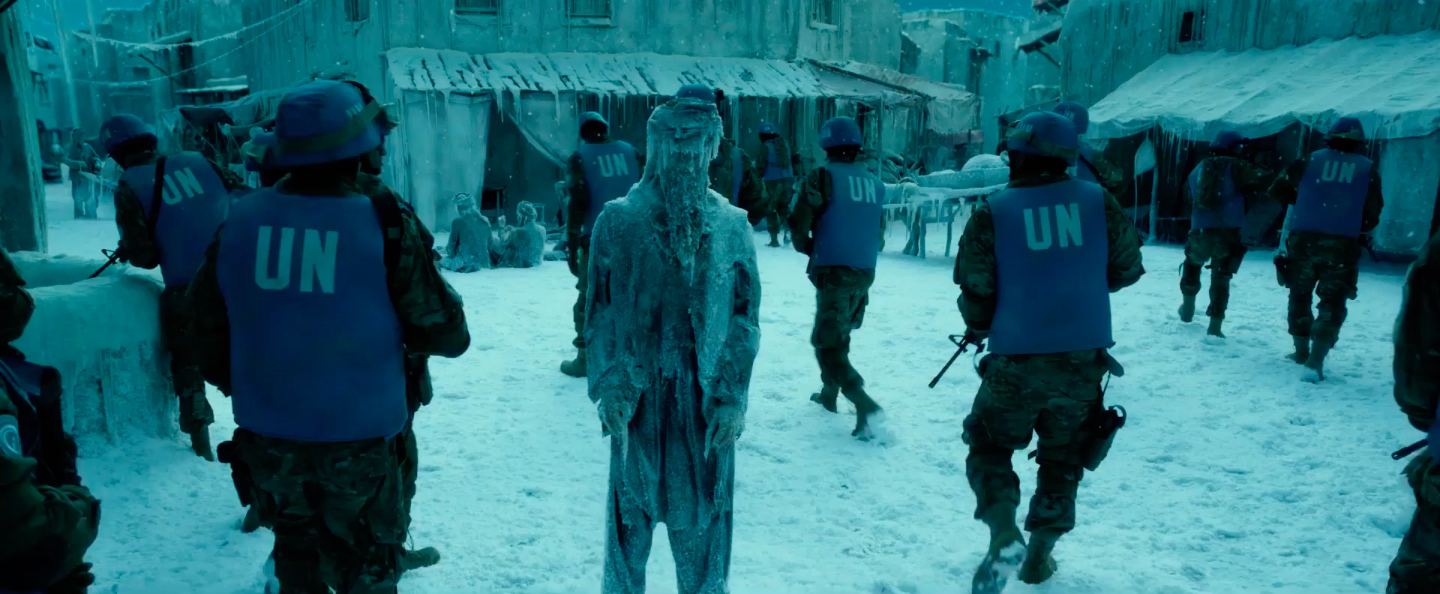 Are those ice zombies? What are those soldiers going to do to those poor popsicles?
The Climate is fucked. After the storms started getting worse and worse, these extreme weather events began to get out of hand. Heatwaves killing thousands in an afternoon. Parts of NYC getting flooded. It just needed to stop. So the world finally came together. They couldn't stop the climate change. But they could try to curb it.
With all nations actually working together, they developed technology, and put satellites into the orbit. Using science or whatever, these satellites around the globe can disrupt big weather events and counter act them through…I dunno, science/technology stuff. Just trust us, it works.
Hurricanes be gone, droughts be gone, whatever. The world is now a happy and prosperous place. The main creator Jake Lawson (Gerard Butler) was taken from his design though, because he was hard to work with. The US Government wasn't a fan, especially because he wanted it to be perfect enough for the technology to be controlled by the UN, not the USA. Once he is kicked out, and his brother (Jim Sturgess) is put in charge, he feels like it is still fine, but nope. Time for exile.
He is just going to be needed years later, when the satellites begin to malfunction. Now these big storm events are starting to occur, people are dying, and bad things are happening. If these storms continue, they will start to cause other storms, until they get big enough that the whole world will be under weather advisory. A Geostorm.
Also starring a lot of other people: Like Abbie Cornish, Alexandra Maria Lara, Daniel Wu, Eugenio Derbez, Amr Waked, Adepero Oduye, Andy Garcia, Ed Harris, Richard Schiff, Robert Sheehan, Zazie Beetz, and Mare Winningham.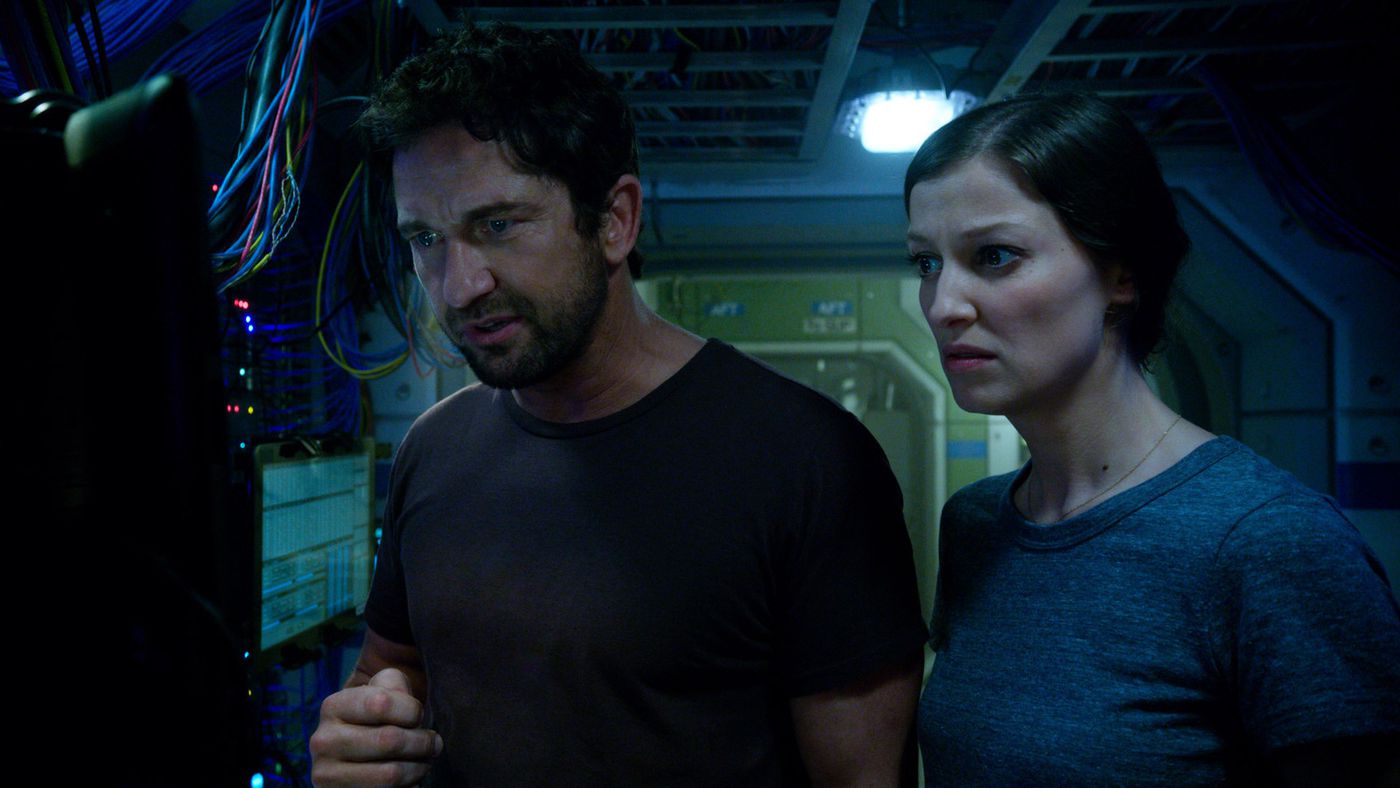 Surprise! Half of this film takes place not even on the geo!
Goddamn it. I wanted to watch a terrible nature disaster movie. But Geostorm isn't really a terrible disaster movie. It is really just a terrible political thriller, that has climate disaster consequences.
Fuck that.
I mean, if it was a good political thriller and about climate change, it would be one thing. But it is terrible at explaining the disasters, and a terrible thriller, with terrible action. Everything about it is terrible!
Well then why isn't it a zero? You know, if I hated it, and the acting was bad, and the plot was bad, and the disasters were bad?
Well, they called the satellite program the Dutch boy. You know, referencing the fable about him sticking his finger in a dyke. That makes me chuckle. That is a solid nickname. That is worth a slight price of admission.
And unfortunately, Butler is a scientist in this movie, and mostly in space. So we don't get to see him fighting a tornado or anything cool. Very disappointing.
1 out of 4.