Storks came out in September of this year and as far as I can tell was immediately forgotten. The theme was original, this year was flooded with animal animate films, and I only remembered it existed thanks to it coming out on DVD in early December. Feels fast, just 2 and a half months, which means they wanted to rush it to attempt to get some holiday sale loving.
I am only watching it to be a competionist, with no actual knowledge of the plot before hand or even how it did in theaters. I literally just forgot it existed. And it is about birds, babies, and I dunno, adults?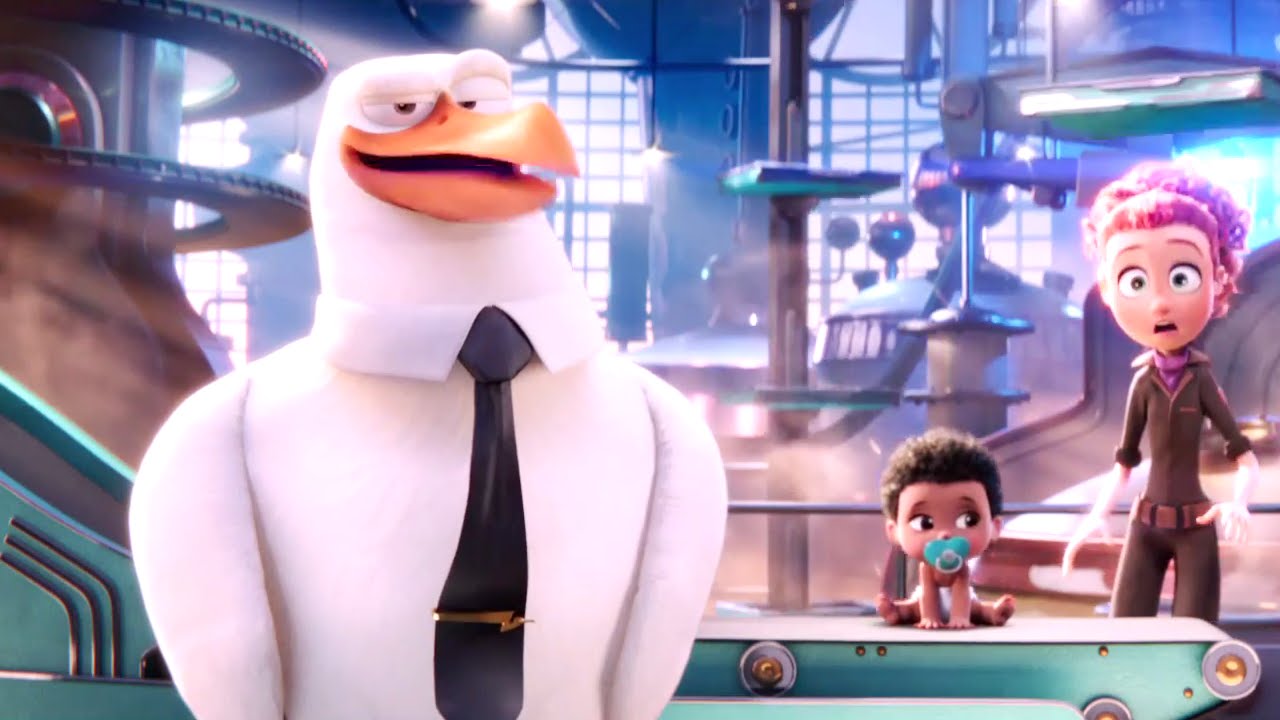 There is an adult! Or at least a teenager.
Storks used to deliver babies, everyone knows that right? But they got out of that game, and now they just deliver packages under the name cornerstore.com! And business is successful. They stopped delivering babies because one stork, Jasper (Danny Trejo), went insane with a baby, breaking her beacon (so they couldn't find out where she belonged), and sort of ruining their reputation. Once again, they just deliver packages now, and that baby, Tulip (Katie Crown) has just been awkwardly growing up in their work place.
Junior (Andy Samberg) is one of their best delivery storks and has just completed his 1,000,000th package. So the boss, Hunter (Kelsey Grammer), calls him up to tell him the news. Hunter is getting promoted, and Junior will take his place as the boss, but only if Junior will "fire" Tulip from their warehouse. She has turned 18 today, so she is no longer their responsibility. She has been causing problems though, and bringing down profits, so she has to go.
But Junior can't fire her, so he puts her in a room alone, the letter division, to process incoming mail. This isn't in use anymore, it was for baby requests. But one kid, Nate (Anton Starkman), wants a baby brother with ninja skills, and his parents (Ty Burrell, Jennifer Aniston) don't want one really. Tulip receives the letter, processes it, and boom, a baby is created, and now there is a big problem.
Now Junior has new problems. He has to deliver the baby so the big bosses don't see it, while hiding Tulip and taking her to the planet below. But his wing is broken and he can't fly. Shit. What's this? An adventure in the making?
Also featuring Keegan-Michael Key, Jordan Peele, Stephen Kramer Glickman, and Christopher Nicholas Smith.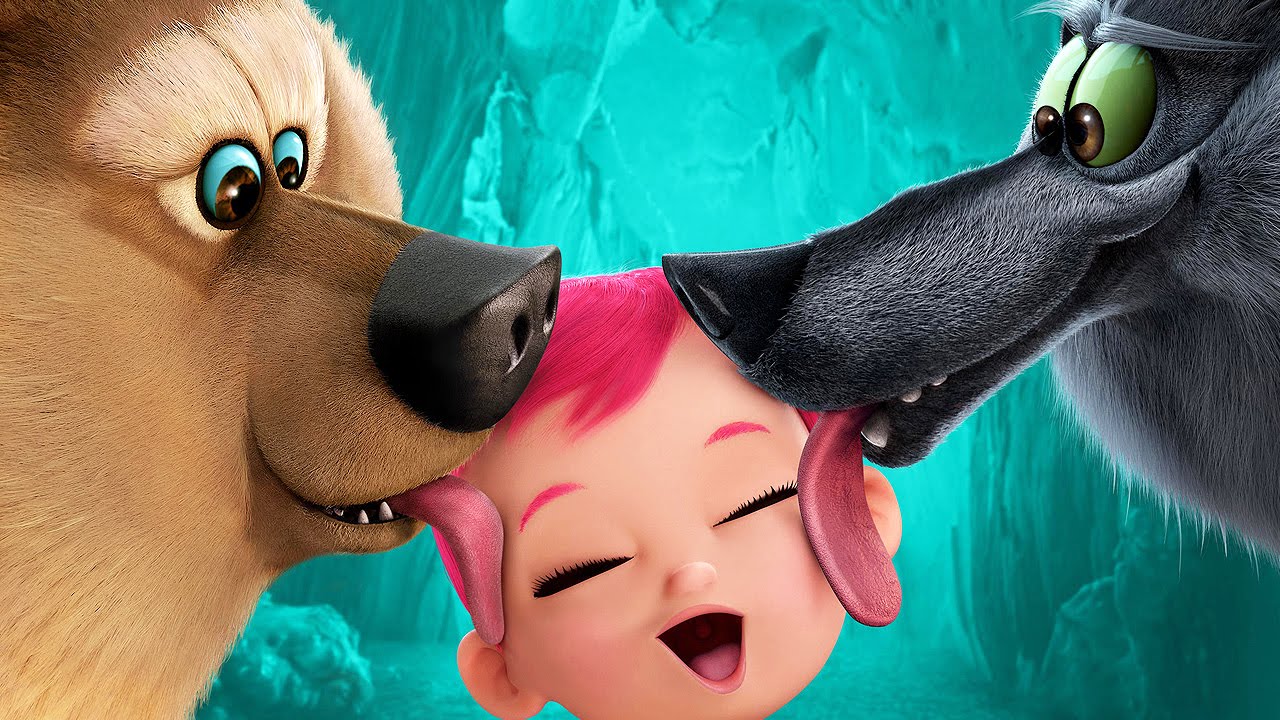 Some very strange scenes also with the baby and other animals.
Storks basically went how I expected. Literally almost every single element. Sure, you wouldn't know every detail about why wolves are involved. But the sorts of struggles involved in getting the baby to its home, who the bad people are, and how the film will probably end? Yeah, entirely as expected.
In the entirety of the film, I really only enjoyed two moments. The absurdity of the wolf pack working together, and the "silent fight" near the end in order to ensure that the baby would stay asleep. Those few moment save the movie from the zero rating, because everything else just felt dull, unfunny, and unoriginal. Another positive note from this film is that not every major role was from a famous celebrity, but actually voice actors. That is rarer nowadays, so it get a few props for that.
Not even my current love of babies could make me enjoy this film. And practically every damn movie with a baby (especially a girl) can instantly affect my emotions. Let that be a lesson to you films, make them good first, then add in the kid for me to care. I'm looking at you, The Boss Baby.
1 out of 4.