August 6, 2012
People Like Us
People Like Us is a movie that actually went to theaters, but I never really heard of it. Heck, still in theaters. I only knew about it because I saw a preview for it in WTEWYE, and was like "Hey, I'll watch that!" You know. Because I will watch anything.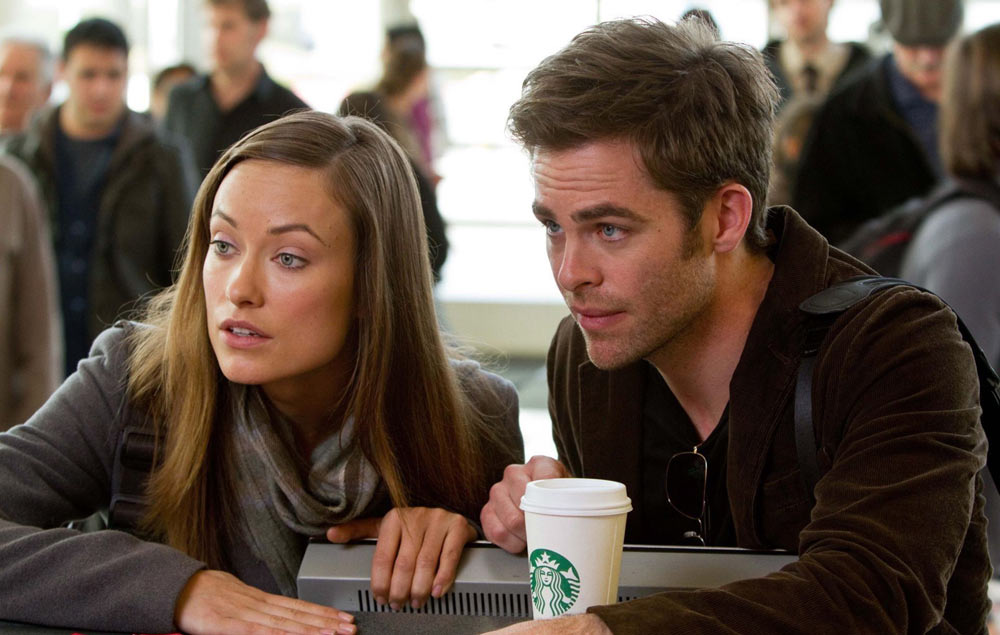 The cast didn't hurt the cause either.
Sam (Chris Pine) hates his dad. He also works a potentially sketch job where he buys overstocked goods and trades them to other countries, for profit. Bartering stuff. Currently living with girlfriend Hannah (Olivia Wilde), who is applying to law school, living the dream in NYC. But hey look, he gets in trouble with his job and then his dad dies. Awk. Despite his best attempts, he flies out to LA for the funeral to hang out with his mom (Michelle Pfeiffer). Their relationship is bit strange.
On the will, all he Sam gets is his dads old records, until the lawyer shows up and lets him know of another secret thing left behind. A shaving kit with 150 thousand dollars inside. Hooray! But a note? To give to some kid, Josh Davies (Michael Hall D'Addario). But why? Time to be a spy. He look, he has a mom, that makes since, Frankie (Elizabeth Banks). But she sees upset. Apparently her dad died too.
What's that, secret family?! Oh shit. Now Sam has a half sister and half-nephew (?) that he never knew about, and has to give him all this money when he himself is having financial trouble? Well clearly the only thing left to do is enter their lives on a false pretense, and learn more about his secret family, before telling them the truth and the money he holds.
Also, Mark Duplass plays a neighbor and very small role.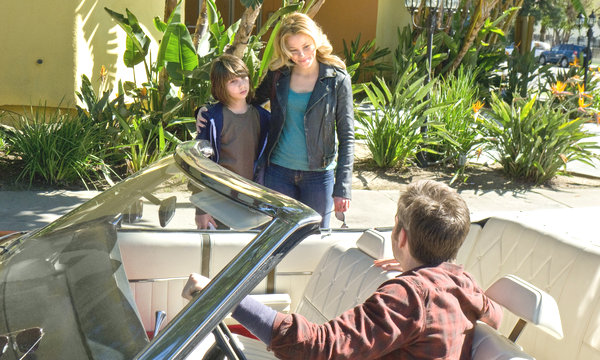 "So I am just going to be sketch and in your life, and drive your kid around. Is that cool?"
This movie got pretty intense at times, and man did Chris Pine get smacked a lot. Too much. Come on people, women beating on men shouldn't be seen as okay either.
Also, this movie got super weird at times. Keeping the fact that you are a half brother a secret to your half sister? Super sketch, especially if both people are attractive and you are way overly nice.
Overall I found most of the acting to be pretty good for the film, that was also touching at the same time. It is one of those call your parents right after and fix your problems, movies. Or else you know, regret. Death and shit.
But at the same time it was far too slow at parts, and the whole plotline involving him avoiding the law and getting jail time was super weird. They definitely didn't flesh that out, just swept it under the rug, and ignored it. That bugged me a lot, finish your storyline.
But still, the ending? Dawwwwwww.
2 out of 4.