November 9, 2019
Last Christmas
After the (lame) success of Bohemian Rhapsody, and then Rocketman, I figured that we might get a George Michael movie also at some point. I mean, he is also British and famous from the 80's and 90's.
I just didn't think it would be like…this.
Last Christmas is a RomCom that is inspired by a George Michael song and also other George Michael things? So it is not a story about George Michael. But I do find it sad that a gay man's song has been turned into a heterosexual romance movie. But that is what happens when you die. People do whatever they want with your legacy.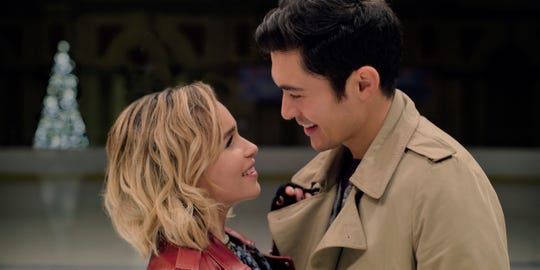 Ew, kissing.
Life is not going well for Kate (
Emilia Clarke
). She is technically homeless, in that she crashes on the couches of her friends until they get sick of her. Which is often, as she is klutzy, she likes getting drunk, and she brings strange men to their apartments without permission.
She could live with her mother (Emma Thompson) and father (Boris Isakovic), but since they moved to London from Yugoslavia during the war, they have been too extra. Distant and worrisome. Overbearing. And her sister (Lydia Leonard) hates her as well.
So Kate lives her life couch to couch, working full time at a Christmas store for Santa (Michelle Yeoh), and badly auditioning for musicals with her heart not being fully into it. She loves singing, she wants it as a career, but she can't get her life together.
And then she meets a man, a Tom man (Henry Golding) who is incredibly weird. He wants her to see the world around her and take things…slow? What the hell is this?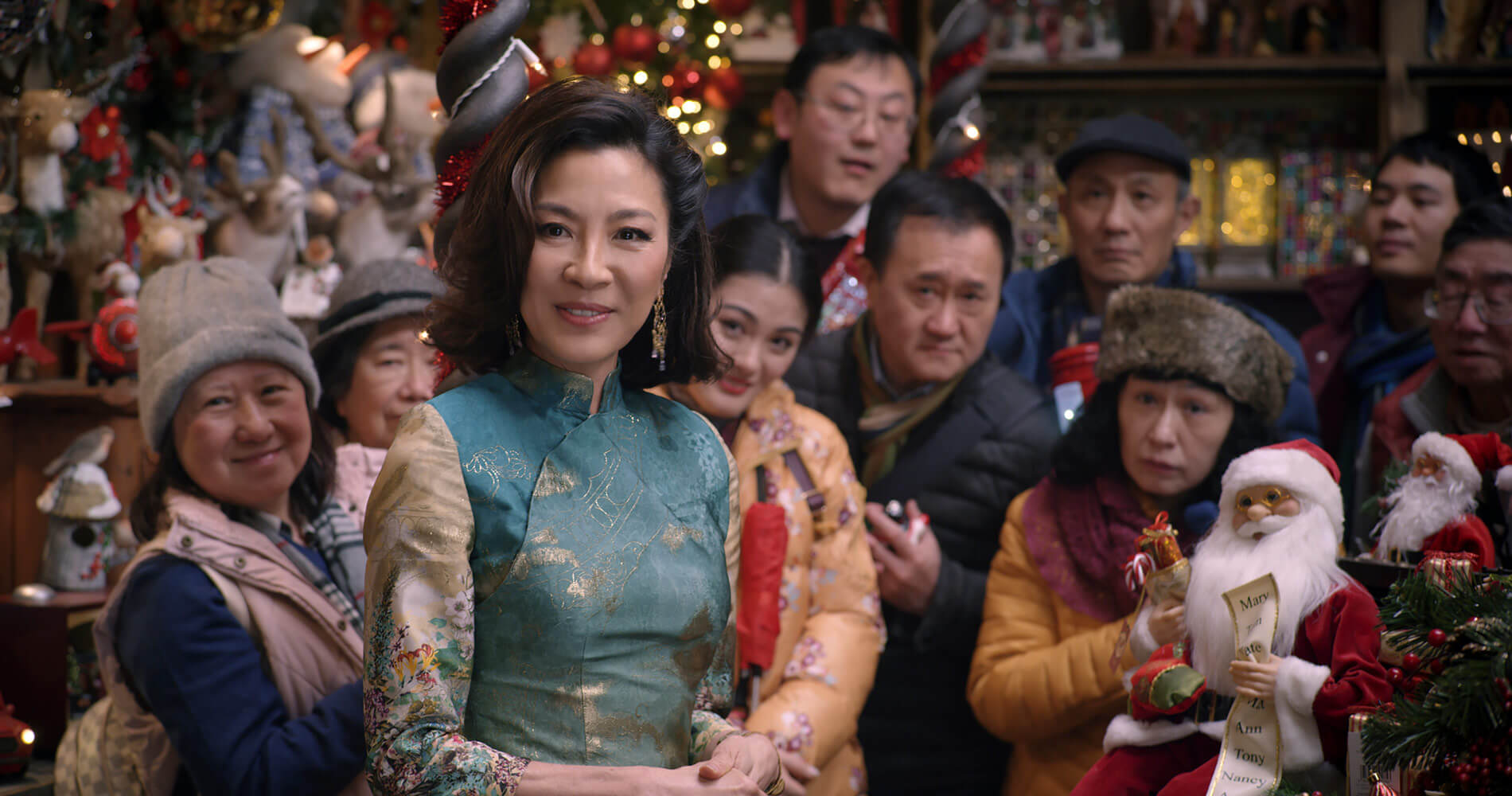 Santa's made up, so Santa can be an Asian old lady too.
Last Christmas has some positives! Like Thompson, who is incredibly delightful as an older Eastern European worrisome mother. She is fantastic and completely wasted in this role for the movie. She is one of the main saviors from making this a 0.
I also enjoyed Golding, another one of the leads. I have seen him in a few roles, but in this one he really struck for me. He was a really good ideal dream hunk.
Unfortunately, the rest of the movie exists, and what we got on the screen is not worth watching unless you are on the Hallmark channel working on a Christmas movie marathon. We all know that is where this one is destined to be.
Clarke is playing the lead in an anime with her level of klutz, and her transformation doesn't stick in my eyes. As I thought the movie was building up to be something more endearing, the ending happened and it totally ruined my evening. I won't go into more details there, but it literally went too dumb.
Also, it clearly didn't go enough into George Michael. Kate is obsessed with him, and sings like, one of his songs? They went out of their way to say this took place in London, 2017, so we had a setting. You'd think they'd also go out of their way to talk about his death in that same location the year prior. Just seems weird.
1 out of 4.