April 8, 2016
Hardcore Henry
Heh. Hardcore Henry. It isn't necessarily a bad title, but it is slightly suggestive. Still, it is a better title than its previous iteration, just Hardcore. And I could be wrong, but I think before that it might have just been called POV.
Either way, it isn't the safest film to google image search.
Ahem, but in case you didn't know, this film is shot entirely from the first person point of view. It is 100% GoPro camera, specially mounted on a face mask, not awkwardly on top of the head. This movie promises to be very similar to many modern shooting games, except with realistic arm placement on the camera.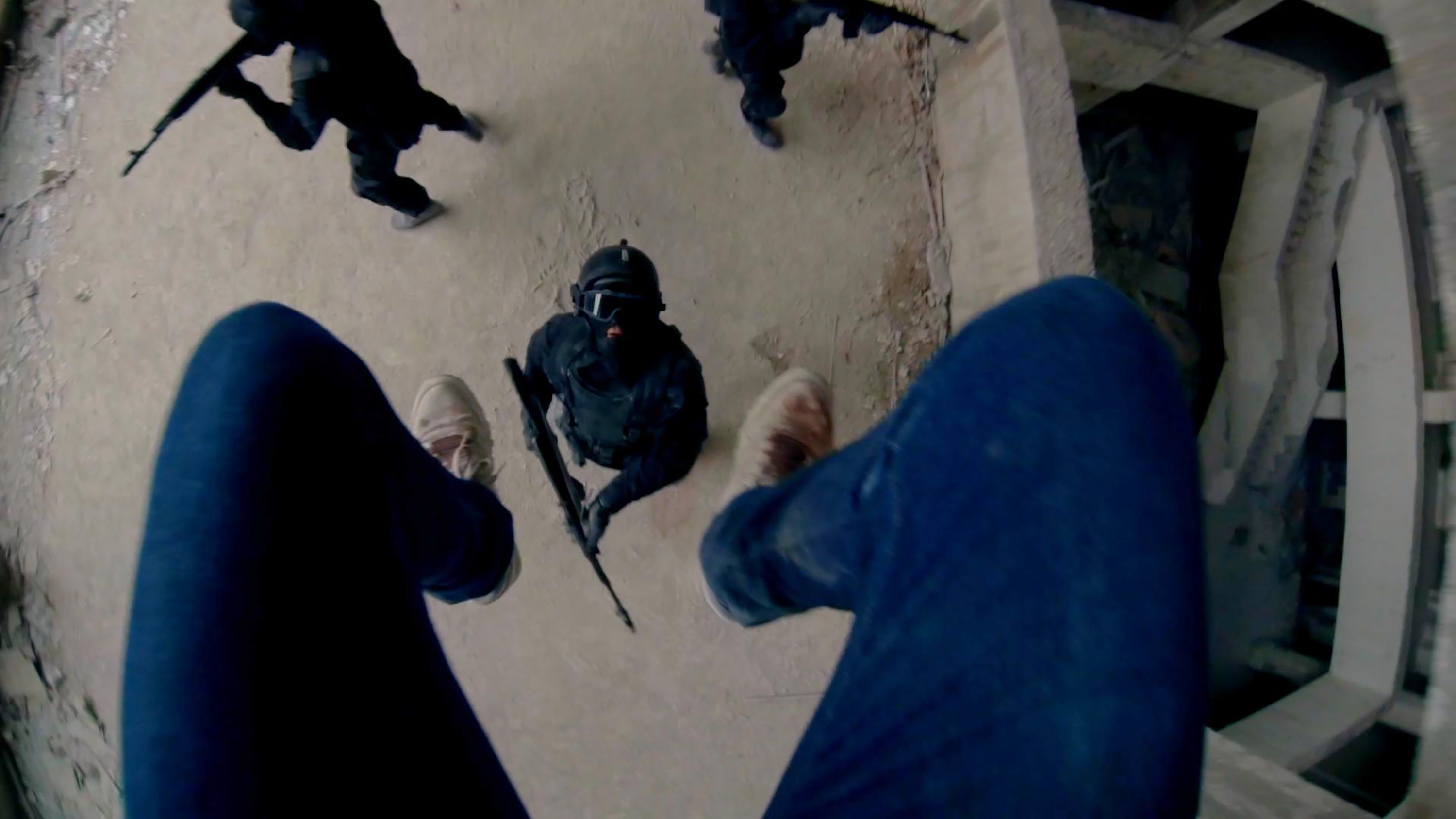 It's a new experience, so let's just jump on in feet first and get wet.
Hello Henry! I guess, you are Henry. No one actor played Henry, mostly a bunch of stuntman and the director. And since it is your point of view, and since Henry doesn't remember his past, then sure, you can be Henry. Congrats!
Henry/You wake up in a science laboratory, where Estelle (Haley Bennett) is there to add some robot limbs to your body and let you know that you were husband and wife. Don't worry, you will remember eventually. Just before they can reinstall his voice software, some very European guy named Akan (Danila Kozlovsky) breaks in and starts killing people. And he has telekinesis, cool.
Either way, Henry has to escape and run from a giant Akan army of masked unnamed soldiers. He quickly meets Jimmy (Sharlto Copley), who knows about his situation and seems helpful. At the same time, he keeps showing up almost everywhere with elaborate disguises and surviving extreme situations. Very strange. Henry needs to trust someone, needs to take down Akan, and needs to save his wife. And hopefully get his memories back.
Also starring Andrei Dementiev as Slick Demetri, Oleg Poddubnyy as Yuri the henchman, and Darya Charusha and Svetlana Ustinova as dominatrices.
Oh and Tim Roth! For like, one quick unfulfilling scene!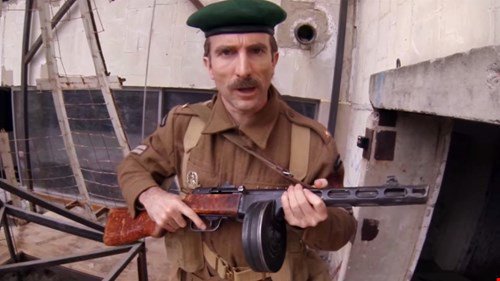 Despite appearances, Jimmy is not a time traveling soldier.
Hardcore Henry is the type of movie that delivers on its promise and not much more. If you want almost non stop action with the unique filming style, you will get it. A decent plot and acting? Eh, calm your expectations.
The director has said they wanted to do this movie with the intention of making it a personal experience for the viewer, and not the video game angle, but that doesn't really hold water. In this movie we have an escort mission, dozens of different weapons, chase mission, and even a last ditch health pack type situation before the big boss fight. It felt like a video game. The personal experience angle never really works, because it isn't a 4D film. We aren't getting turned around left or right every time he does, so our head doesn't move with the scene. That is a vital component if it wanted the audience to feel like the protagonist.
Honestly, the reason I am even giving this film an average rating is thanks to Sharlto Copley. He really makes this movie, his characters are wonderful and, at times, incredibly campy. Without a character like him and just a voiceless action star, it would be a boring film with the occasional headache.
At the end of the day, it is a unique style and so it can have some points for trying. But should this art form continue in the future, I hope we can remember this as the starting point and not the best the genre had to offer.
2 out of 4.