December 5, 2017
Good Time
This film doesn't even have to try, it's always going to be a Good Time. Because that is its name. Carly Rae Jepsen agrees.
I am late into watching this movie. I wanted to see it months ago, but being a shithead, I got the date confused at when the screening was supposed to happen. So instead, I was in a theater and had to watch The Only Living Boy in New York, which is not at all similar to Good Time.
Thankfully, the film came back to the front of my mind lately, thanks to getting nominated for some Spirit Awards. Awards? Edward Cullen? Sign me up.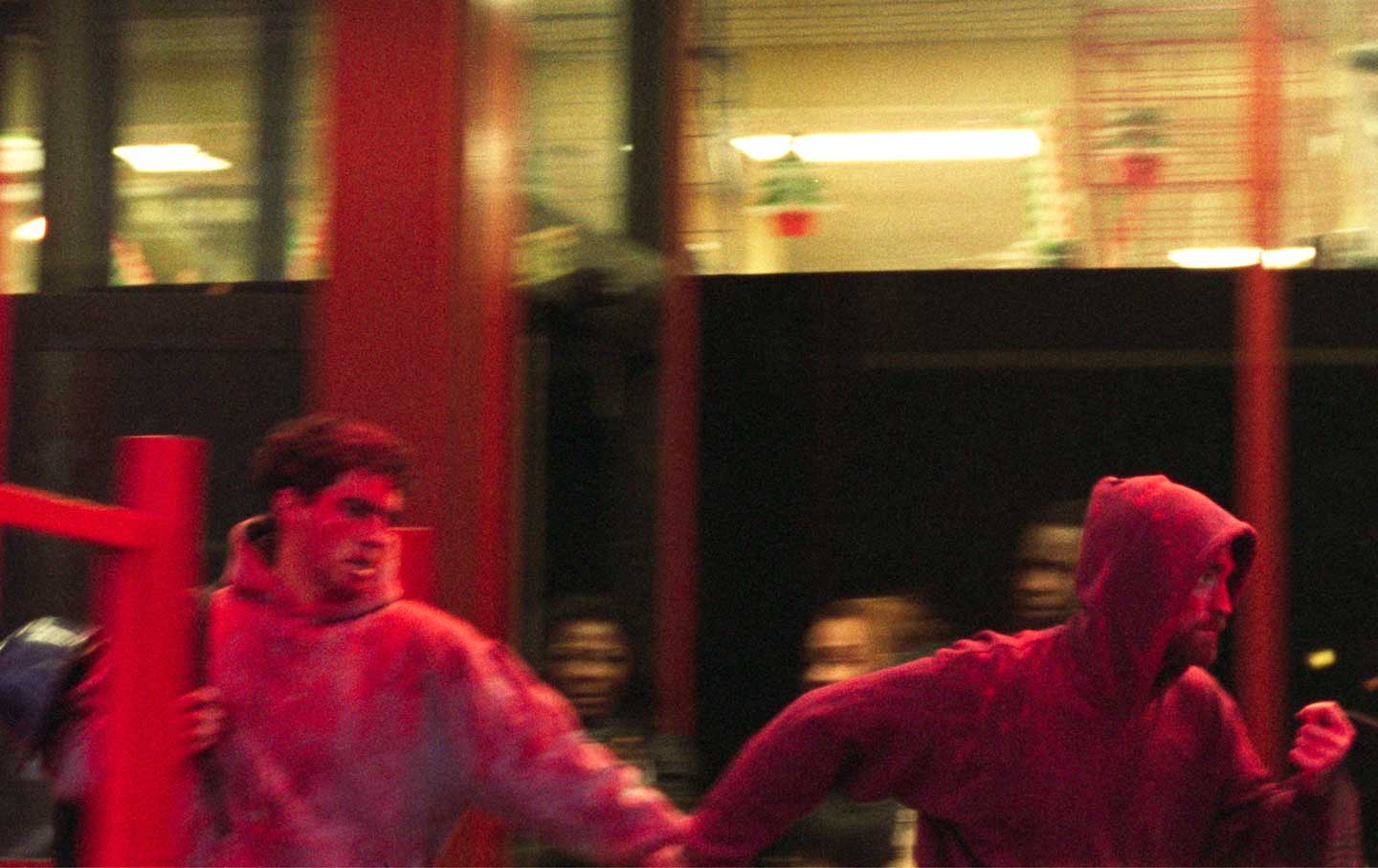 Painting the town red? No, paint YOURSELVES red.
What is the cost of having a good time? Maybe robbing a bank for some sweet sweet cash, so you have the bills to pay the…well, bills.
Connie Nikas (Robert Pattinson) and his brother, Nick Nikas (Benny Safdie) are trying to do that right now. Connie is the brains of the operation, Nick is the brawn, and only by the looks of it. He is a bit slower than a regular person, so he is just sort of there for the ride and to help out.
But the plan backfires a bit in that during the escape, everything goes wrong, and Nick gets caught by the police. They know he didn't work alone and they know he isn't the mastermind, but they will take what they can get while Connie goes into hiding. Connie wants to get his brother out of jail ASAP, since he is getting poorly mistreated by everyone on the inside. But when working with a bail bondsman, shit doesn't work the way it had planned, and his friends with money are having their own personal issues.
That is when Connie finds out that his brother is in a local hospital after some new injuries from the slammer. Well, why worry about bonds when he can instead maybe break his brother out of the hospital and get them on the run? Yeah, that is the perfect plan.
Also featuring Barkhad Abdi, Buddy Duress, Eric Paykert, Jennifer Jason Leigh, Necro, Peter Verby, and Taliah Webster.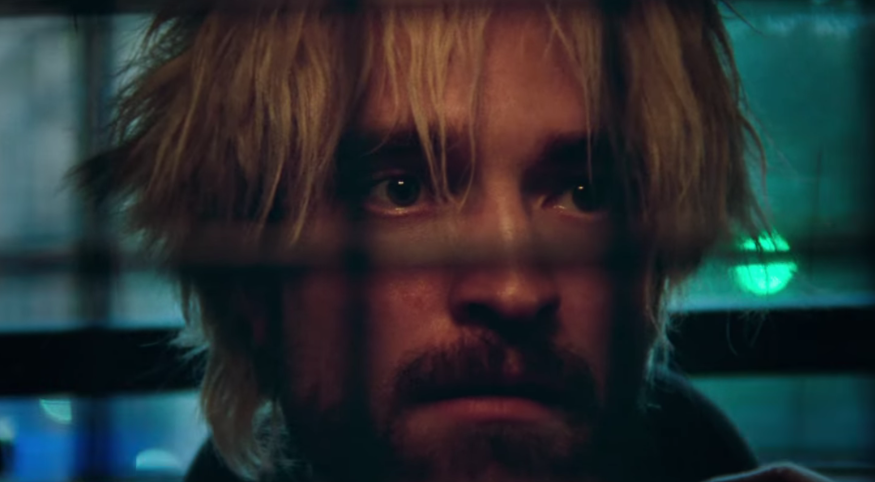 None of the photos from this film show people having an actual good time.
The best part of Good Time is the pulsing,constantly scene captivating soundtrack. The first twenty or so minutes feel so intense, as even the more mundane elements are pushed to 11 thanks to the soundtrack. As soon as I commented it to my wife about how the movie was making me anxious thanks to its music choices, it started to die down a bit and let things settle.
That is when the film also started to lose my own interest.
Good Time has a decent plot and story, and frankly great acting from the lead Pattinson. He is completely transformed for this role into a new person. It is a wonder to say.
The plot just starts to get erratic in the middle and near the end. Once it slows down, it just has a hard time picking back up. Basically, after the the breakout from the hospital it seems to pitter patter itself into a different, slower film. Slowness in a film isn't a bad thing, it just doesn't seem to match the earlier intensity and sounds of the beginning. They eventually bring it back, but at that point it is just too late.
Good Time would be a better time if it could just keep up the enthusiasm that it started with, instead of devolving into a complete mess in the middle.
2 out of 4.