February 23, 2021
Flora & Ulysses
Flora & Ulysses is the latest movie released straight to Disney Plus, and maybe would have gone to theaters if it didn't exist? Hard to say.
This one is based on a popular book series, so it has a following already, but it is not a giant franchise everyone knows about.
It also involves superheroes. So Disney wants to win at the superhero game, so it is probably why they picked it up. And hey, now they can easily make references to Wolverine in the film and it doesn't have to go through any weird legal loopholes.
Gotta be good to control everything.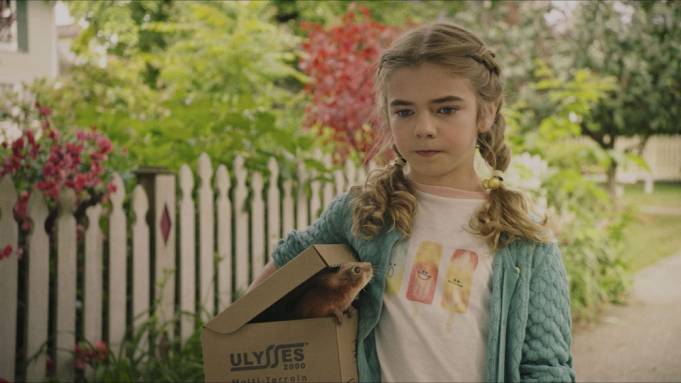 Maybe feels better than being a little girl with a squirrel in a box.
Flora (
Matilda Lawler
) is a superhero lover and a cynic (that latter fact she will say over and over again). She is pretty smart too. Her mom (
Alyson Hannigan
) is a romance novelist in a funk, probably due to her recent divorce. Her dad (
Ben Schwartz
) is a comic illustrator and creator, but he can't get any of his work published and is going full midlife crisis and doesn't know how to even.
But Flora is surviving it all. And she believes heroes might be out there. Not from hope, but through observations. And when she saves a squirrel from a vacuum cleaner that was behaving weirdly with straight up squirrel based CPR (yes, imagine it, yes), she thinks this might be his radioactive vat. Especially because he is strong, can maybe fly, and can type in English.
So Flora wants him to prove himself and find his purpose, but it seems like everyone is out to get her having a squirrel companion. Especially an animal control agent (Danny Pudi) who has a specific vendetta against squirrels.
So, is he really a superhero squirrel? Or was the real superhero squirrel the friends they made along the way?
Also starring Benjamin Evan Ainsworth, Anna Deavere Smith, Bobby Moynihan, and Kate Micucci.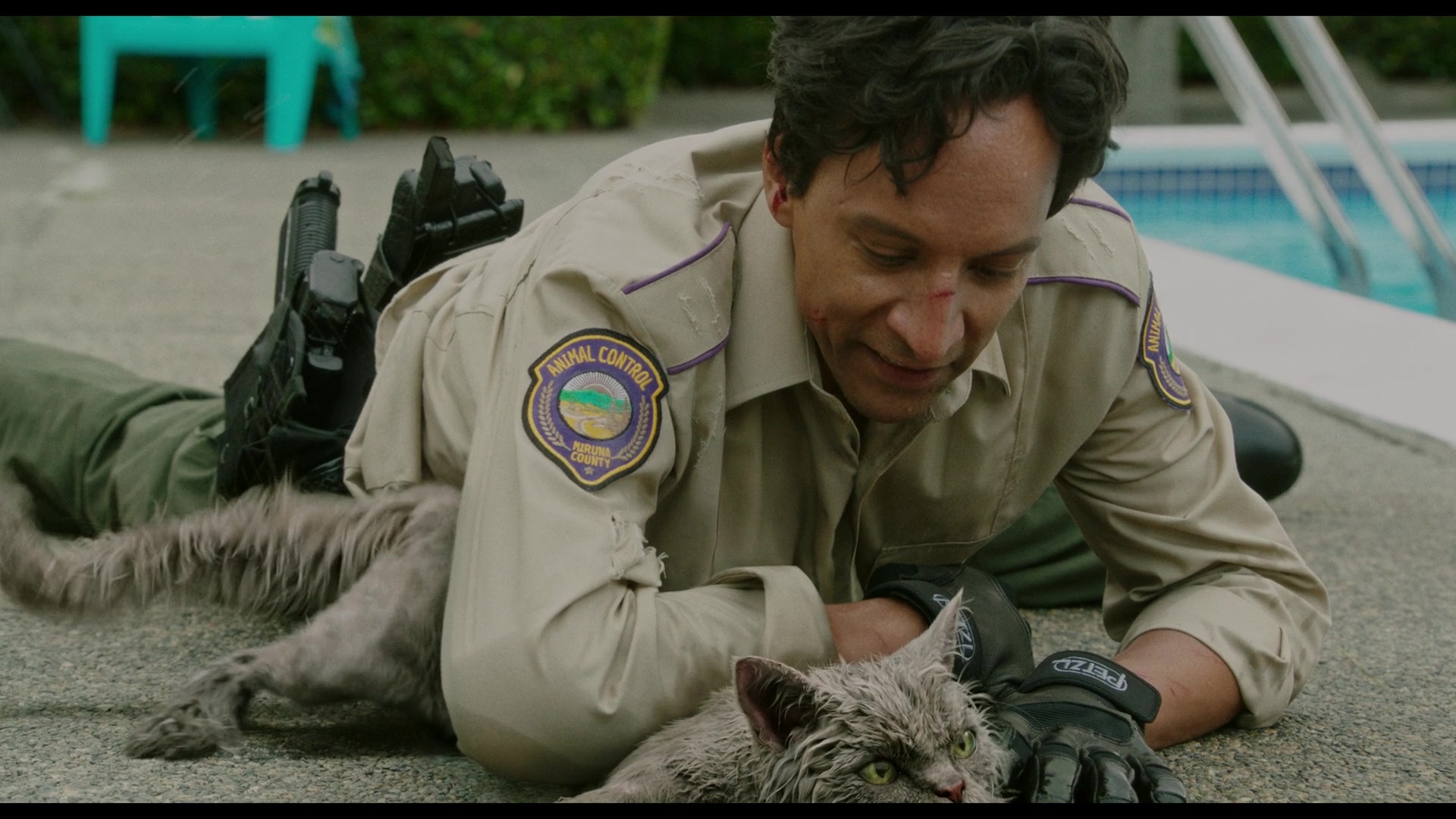 I apparently was living just to eventually see Abed wrestle a CGI cat.
DuckTales
! Whoo-ooo! I have barely seen any of the new franchise that I know is ending soon, but it has had good reviews from kids and adults alike. And did you know that most of the main cast is in this film? Pudi/Schwartz/Moynihan/Micucci all have roles big or small. The only big name missing is
David Tennant
. It is a weird ole Disney Umbrella reunion.
Flora & Ulysses is an ideal family film. It has slapstick comedy and verbal comedy. It has good natured characters for the most part. People want others to succeed and want the best for everyone else. The squirrel is cute and destructive. It has references and jokes that only older people will get, without them being like "oooh adult jokes". It was good fun for me and my kids of all ages.
I definitely enjoyed Pudi playing a cartoon villain like role. It was weird and fun to see Schwartz as just a good guy dad trying to protect his daughter. It was good to see Hannigan really just doing anything outside of host work since How I Met Your Mother. A fun cast with an interesting topic.
There is not much negative to say about the movie at all. I agree it probably wouldn't have made a lot of money in the theaters, but seems like a perfect one to watch on screen at your home. It is a movie that I just gave a chance and it definitely hit those good feels throughout the run time.
3 out of 4.