October 19, 2013
Family Weekend
Family Weekend I probably could have gone my whole life without seeing or even really knowing it existed. It wasn't on my main dvd relese website, wasn't in theaters, it is a film I'd have to have seen on accident.
So let' just say that. Yeah. I saw it on accident. (Cough)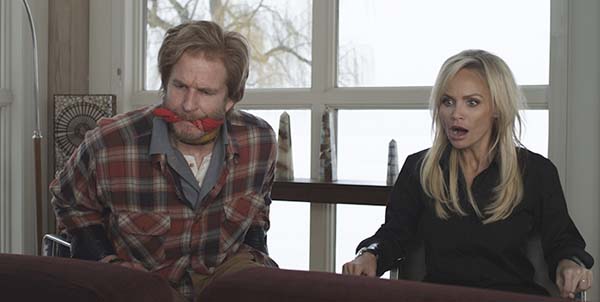 But it appears to feature bondage, so it already has that going for it.
The Smith-Dungy family is pretty unique, and yes they are one of those families. You know. Free spirited. Kind of. Alright, everyone has a unique personality that is set to 11. Emily (Olesya Rulin) is the oldest daughter and a champion jump rope speed jumping champion. Just ask anyone, like her crush Chris (Chase Maser), how great she is. She just qualified for states this weekend! But don't ask her family. They didn't show up to her competition.
Fuckers.
Her mom (Kristin Chenoweth) is now super busy doing business stuff, always on the phone or texting about work. Her dad (Matthew Modine) is too free spirited, an artist, willing to talk about too much and is just in general forgetful. She has an older brother Jackson (Eddie Hassell), who is gay (/faking gay) and and artists. Lucinda (Joey King), a younger sister, who is really obsessed with acting out as characters from famous older films for some reason, and a younger brother who likes animals and has a perfect memory.
Well, Emily decides that her parents need to relearn what it means to be good parents, like they were before, and must undergo some nice reconditioning, tied up for a few days, before they stop being such dicks. Chloe Bridges is also in this movie.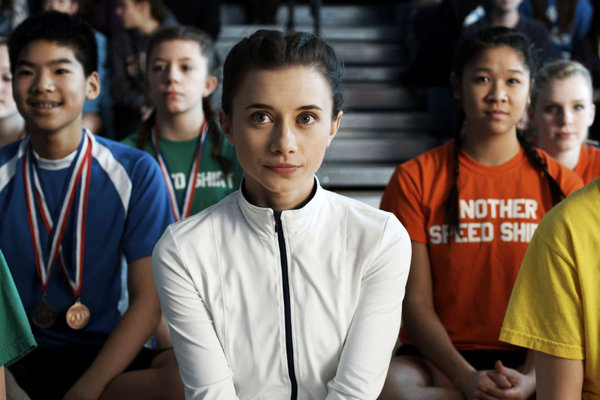 I always knew jumping rope would lead to adultnapping.
For a random movie requested for me to see, it wasn't all bad. No, the plot overall went exactly where I thought it would go, and all lessons got learned, but the journey to end had its own twists or turns.
Kind of. Now I am just being vague, and I apologize, but this might be the quintesential 2/4. Not 2 out of 4 for being average, but by having equal parts I liked and disliked, turning it average. The former version is just average throughout, never really fantastic or shitty.
Olesya was pretty believable as an overachiever finally snapping and really wanting to do good, without realizing she has reached almost insanity. Her siblings Joey King and Eddie Hassell are both immediately forgettable, but since they don't go away, they reach annoying levels. The parents are both pretty unique and interesting in their own ways, but of course they set up the dad to be the cool one and the one who is more willing to change. Despite making him more likable to the viewer, they are (for a little bit) able to allow us to feel some sympathy for the mom.
The unfortunate downside of this film is none of it just feels real or natural. It all feels fake, it just feels like a movie. The acting isn't incredible anywhere, so I don't think these characters actually changed, which just ruins the ending for me (which was a let down on its own). Hard to describe, but just doesn't work on the most basic level. Despite that, I still enjoyed the idea of the premise, and some parts.
How many typos are in this review?
2 out of 4.