Alexandre Aja is not a new director to the horror genre, and yet, so much about Crawl feels like a wonderful first film from a director no one has heard about.
Aja has direct films like The Hills Have Eyes and Mirrors, but his name isn't well known amongst directors in general. I don't want to blame the genre, because plenty of directors have become well known for being horror makers.
More recently he did Piranha 3D (so he has experience with the water), Horns (which wasn't really a horror), and The 9th Life of Louis Drax (which made my top of the year list, but also, not horror). So he has been working a lot, and yet still, Crawl just seems to have come out of nowhere.
Like an alligator lurking in the water.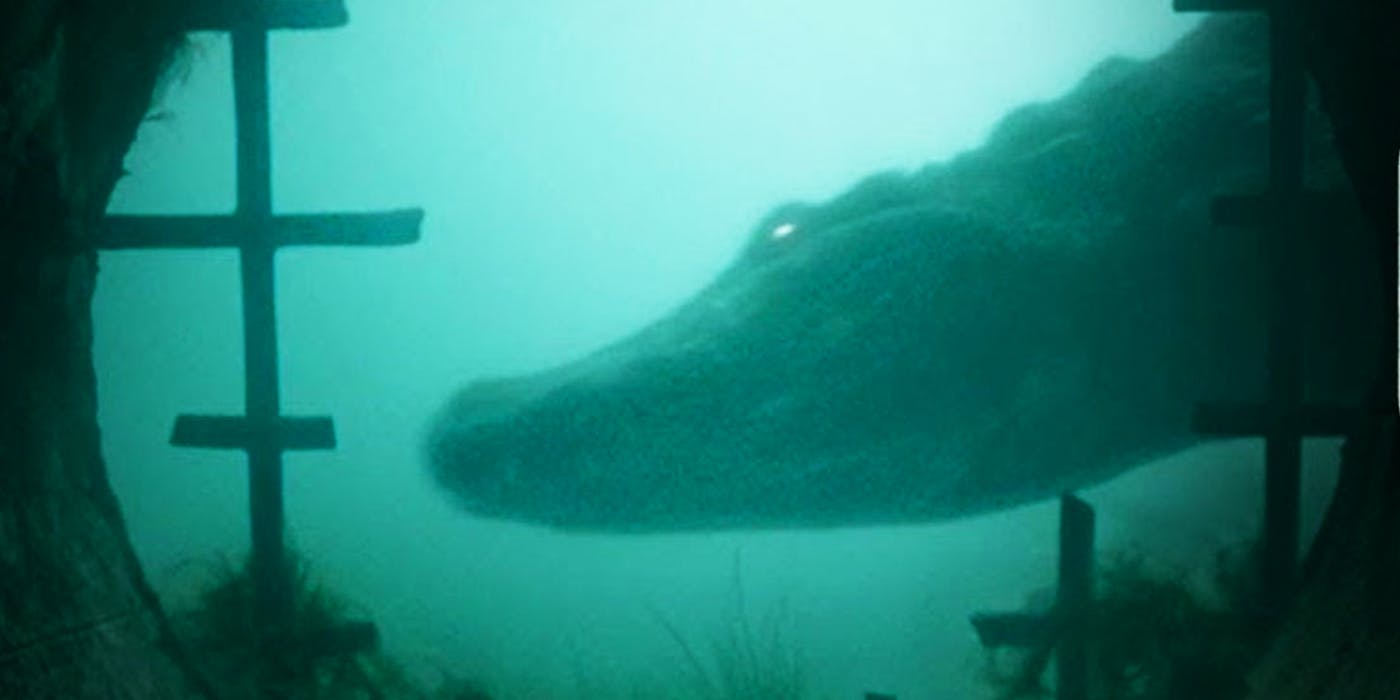 That doesn't look like Wally at all!
Haley (Kaya Scodelario) is a swim star in the collegiate level. She doesn't win everything, but she has a big drive and wants to win it all. This drive was instilled in her by her father (Barry Pepper), who was her coach, and trainer, and cheerleader, and everything all of her life, because he knew she had a gift and could be something special.
Well, now that she is in college, with parental divorce, and distance, they have grown apart and argue more. And it also turns out there is a Category 5 Hurricane about to hit Florida. Shit, Haley doesn't even really know about it too much, too focused on her sports. Her sister in Boston (Morfydd Clark. Such a Welsh name!) and warns her, while also noting she has not been able to get in contact with their dad. Maybe she knows something?
Well, Haley doesn't but she still loves her dad. So she drives the two hours to go and find out where he is at, towards the hurricane, into areas that have been evacuated. She has to get past some lame security and old friends (Ross Anderson), but she finds her dad hurt in a basement, nowhere near his phone. She better hurry and get him to the vehicle before the storm gets worse.
Oh yeah, and an alligator is in the under house area as well, and now they are trapped. And then more alligators. Fuck.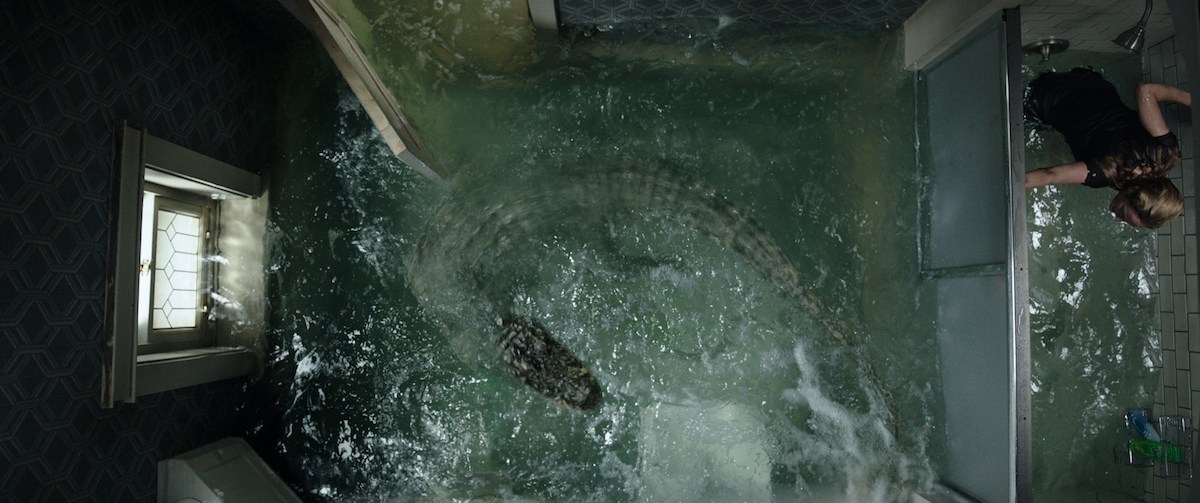 "Shit, shower is in use. Now where will I bathe?" – Alligator, probably.
Crawl had a LOT of positives going for it, and probably one of the biggest surprises of the summer. It is insane how exciting a film is that didn't even show itself to critics.
The movie has a great run time of under 90 minutes. Although even at that length, I kept being surprised that the movie still had "more to say" and new problems that got in the way to continually cause issues for our leads.
The best part of the ongoing sense of danger is that it came from two sides: The alligators, and the hurricane. A lot of films would focus on just the former and the latter would be an inconvenience, but they made the hurricane itself a big threat and one that continually made things worse for our heroes.
Aja has a lot of creativity in this movie, which looks great and very polished despite being in a pretty gross area. Which does lead to some of the complaints. For example, how clean most of the flood water was, despite being from a pond and hurricane rain water, which is generally not something you'd want to open your eyes in.
Another issue involves the injuries of the characters. It is great that they are not invincible and get hurt along the way. Unfortunately, after that slight inconvenience, it is quickly mostly ignored for the rest of the film. Throw a bandage on it, tie it tight, and continue being a bad ass swimmer or walker or human.
If this film could have accurately had the injuries also matter and gone for a bit of realism in that level, it would have had probably near perfect critical acclaim.
3 out of 4.