Mmmm, Butter. Just the sound of it takes me back to the good old days, watching The Glutton Bowl on Fox. That was an eating competition, and yes one of the rounds involved sticks of butter.
But citizens of Iowa might be familiar with another use of butter outside of eating it. Carving it! Which is the main plot point of this pseudo-Dark Comedy, in a tale of betrayal, love, and dairy.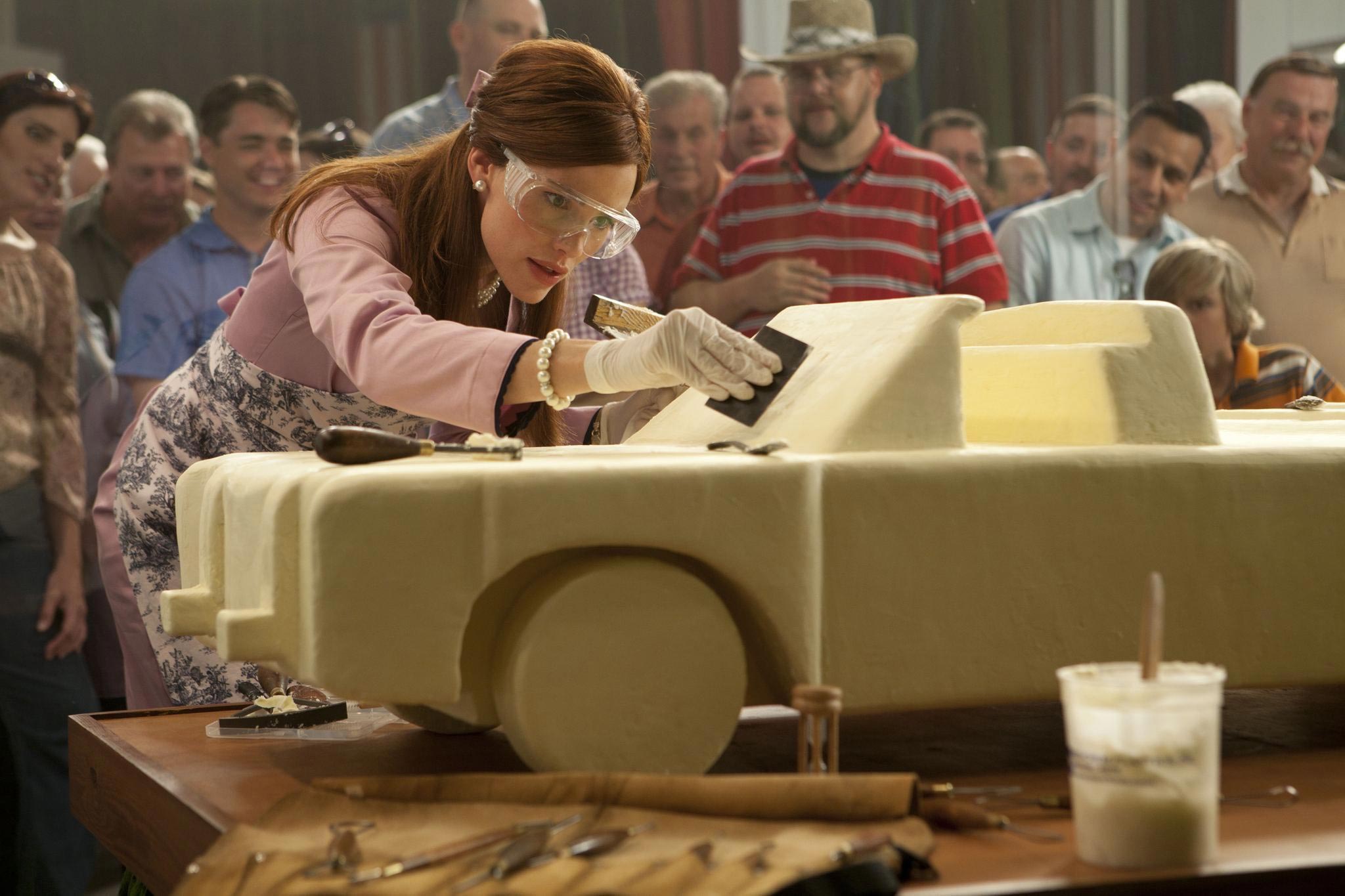 Not to mention great smoothing skillz.
Bob Pickler (Ty Burrell) is the king of Butter carving in Iowa. He has won the best sculpture at the State Fair fifteen years in a row, and has no end in sight. But when the higher ups mention he should probably retire and let someone else have a shot, he agrees and thinks it is a good idea. Too bad his wife, Laura (Jennifer Garner), has built her entire life around their butter empire, from charities, to parties, it is all about butter. There is no way they can survive without it!
So she does what she knows is best and enters the next competition herself. Why not? She has seen her husband do it forever, how hard could it be?
Well, Destiny might have a problem with that. Destiny (Yara Shahidi) is a 10-year old orphan girl, going from bad house to bad house. She already feels out of place, being one of the few black people in the state, but eventually her mother will get better and take her back in! Until then, she is in a new house with the most loving parents ever (Rob Corddry, Alicia Silverstone). On a whim, she decides to also enter the same county competition for the state fair, and it turns out she has the Land O'Lakes touch.
You are probably wondering how this could be a dark comedy, it is a grown woman and a little girl carving butter! Genre wise, I think this has all the features of a normal Dark Comedy, just no death. Oh well, we can't all be perfect movies. Butter also features Ashley Greene as their teenage experimental daughter, Hugh Jackman as a cowboy car salesman, Kristen Schaal as a Pickler fan girl, and Olvia Wilde as a local stripper getting mixed up in the competition.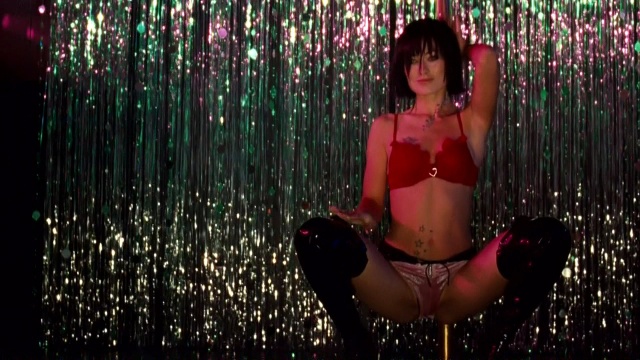 So some people might watch this just because of Olivia Wilde. But I've heard of worse reasons to see a movie.
A major complaint I am hearing about Butter is the accent of Jennifer Garner. Most people in the movie don't have an accent, just like most Iowans. How dare she have some sort of weird voice! But I think it is silly to complain about having an accent, just as its silly to complain about not having one. Just because most people don't have accents doesn't mean everyone has to talk "normal".
Overall, this movie is an over the top affair about such a unique/weird topic that I just can't help but love it. For those who complain that there are not enough original ideas in the movie industry, they should be looking for films like this one. I couldn't help but compare Butter to other odd movies with events that escalate out of control, such as Fargo or Drop Dead Gorgeous. Outside of its general weirdness, I also found it to be quite funny, unsure of just where the film would take me.
If I was a native Iowan, I would be proud to put this in my State's catalog. But as an outsider, I will just have to settle for my DVD collection.
3 out of 4.