March 19, 2018
Blade Runner 2049
Blade Runner is often considered one of the best science fiction movies ever created, and it came out in the 1980's. Oh well, back then we had a lot of classic films that people love forever, so what do I know.
I didn't see it until over a year ago, mostly because I knew that this sequel, Blade Runner 2049 was coming out, and I wanted to make sure I got it. Well, I knew why Blade Runner was considered a great film, but not my cup of tea. I was a bit excited about Blade Runner 2049 as well, because of the director only. After many great films like Sicario, Prisoners, Enemy, and Arrival (one of my top films of 2016), I would watch anything that Denis Villeneuve touches.
So why did I wait so long? I don't know, because I suck. But I did wait so long, and then it got nominated for boatload at the Oscars. I did watch it before the ceremony, and wrote this review, but wanted to save it for my theme week, where I finally reviewed things I should have definitely reviewed in 2017.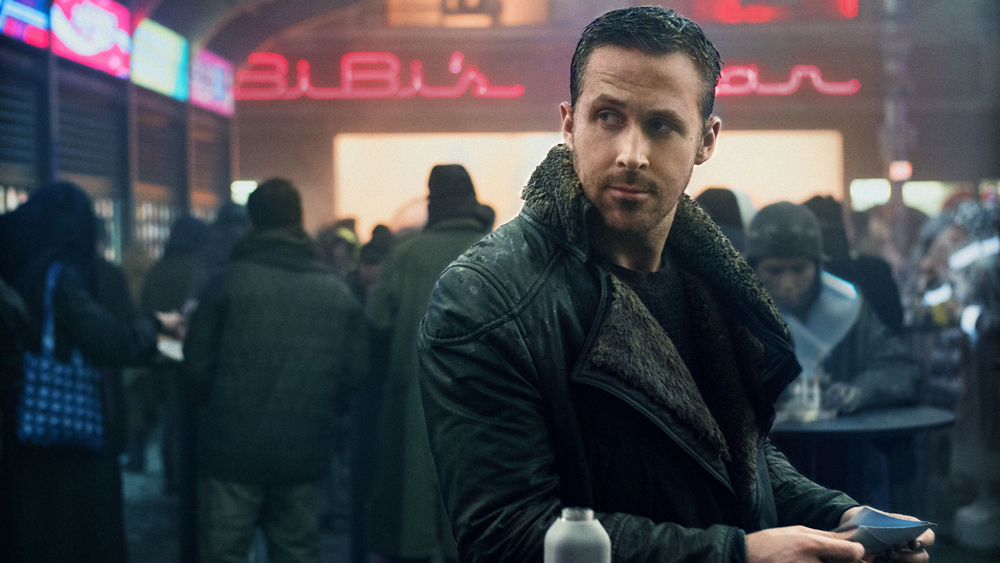 In the future, we will have robots that look like Ryan Gosling!
K (Ryan Gosling) is a Blade Runner, not an agent who works for the Men In Black, but I can see why you get them confused. K is a replicant, and he knows he is a replicant, and his job as a Blade Runner is to find older models of replicants. He has to hunt them down, sometimes to kill them, sometimes just to bring them in. I have already almost hit my quota of saying the word replicant!
On a mission, K finds the remains of a replicant child. Like, not one that was created, but one that was birthed out. People didn't know that replicants could birth replicant children. This is a game changer. Now K is told by his boss (Robin Wright) to find the baby and hide the truth, b ecause if this gets out, people will start warring again.
Of course with a secret this big, different sides are going to come together after this knowledge. Some toe hide it, some to let it out to the public, some to steal the technology for their own nefarious slave making purposes.
And K is starting to question what it means to be a replicant. He wonders if he can deny orders. I mean, he is called a replicant, not a repliCAN, so you'd think he would accept his limitations.
Also starring Ana de Armas, Barkhad Abdi, Carla Juri, Dave Bautista, Edward James Olmos, Harrison Ford, Jared Leto, Lennie James, Mackenzie Davis, and Sylvia Hoeks.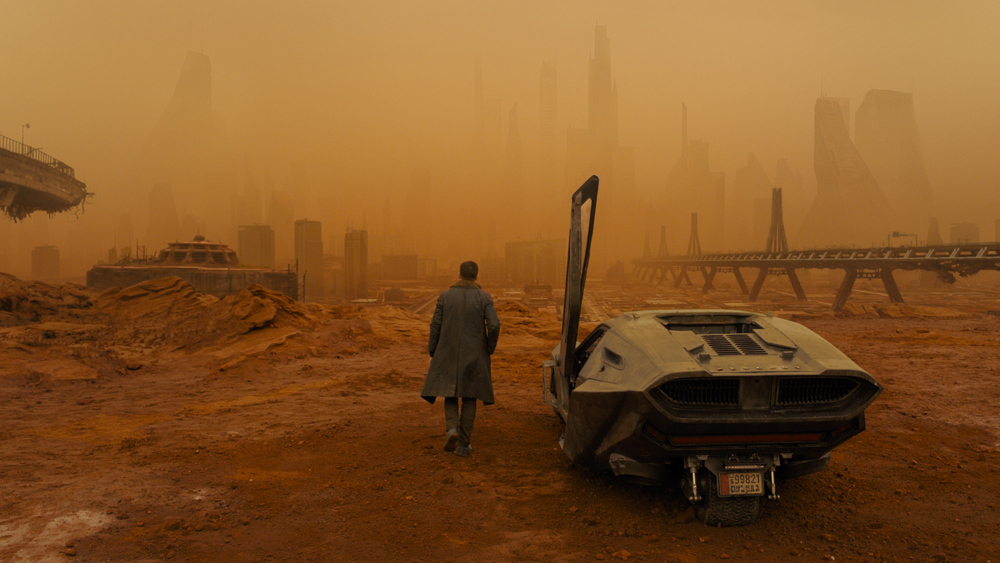 "Wanna know why they call this place the Brown Town?…Racism."
I said it before and I will say it again. Tron is not a good movie. Tron: Legacy is definitely not a good movie. Avatar obviously wasn't a good movie. But they were all very pretty movies (for their time). Some both pleasing to look at and to listen to, while offering mostly shitty plots and maybe shitty acting.
Blade Runner 2049 has a shit plot. It is long, not too exciting, not as deep as its predecessor, and a bit convoluted for my tastes. But it is really pretty to look at.
It is visually stunning. Its cinematography is gorgeous. Its choices were so well thought out and given a loving touch that it is hard to look away. Well, it would be if I ever felt engaged. Because the acting was poor, the twists were mostly expected, and it doesn't feel incredibly original. But it was still pretty to look at.
I don't really understand how this made best of the year lists for people, maybe they were just blinded by the flashy lights and visuals, or riding the hype of one of their favorite films over the last few decades. But Blade Runner 2049 is all flash, no substance, and an incredible waste of my time.
1 out of 4.