February 7, 2020
Best of the Decade – Part 5 (10-1)
10) The Grand Budapest Hotel 2014
Why? Wes Anderson is a director that took me a long time to appreciate. I didn't really know much about him and his earlier work, but wasn't a fan when I was younger. After Fantastic Mr. Fox, I was a fan, and it took a couple more to bring me to this one which made me fall in love with its insides.
After seeing it for the first time I have seen other films he did, still not all of them, and this is just the most spectacular to me. A larger cast, full of oddballs, love, and life lessons. And hell, the main character is not a great man, but Ralph Fiennes goes completely into this hotel madman and leaves nothing behind.
It is a film that is visually stunning and funny enough that it is easy to revisit over and over again with similar tummy bellows.
Favorite moment? The punch outs.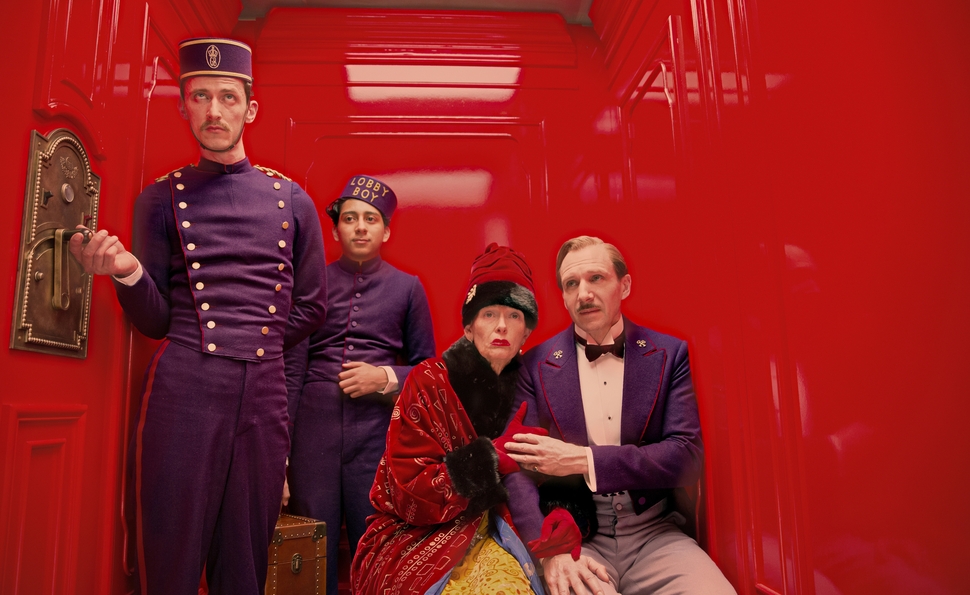 9) La La Land 2016
Why? Musicals are hard to make and hard to make well. Slap some songs in a movie and we don't always fall in love. Have choreography? Who cares, so do music videos. I need a good story, I need acting, and I need songs to move the story forward and not feel awkward.
La La Land feels like an attempt to make a more low key realistic musical, while still having the same show stopping type numbers. The first couple of songs in it are full on flash and color, but after that, we get our slower song for both leads to dance, and then it slows the hell down. It lets them breath, we get our main theme with reprises and add-ons, and it lets the story work.
I feel like I get the best of the both worlds, along with an ending I can hate while still respecting at the same time. Gosling and Stone, you are beautiful people who keep coupling in our movies. Thank you for that. This is my favorite musical of the decade.
Favorite moment? Another Day of Sun.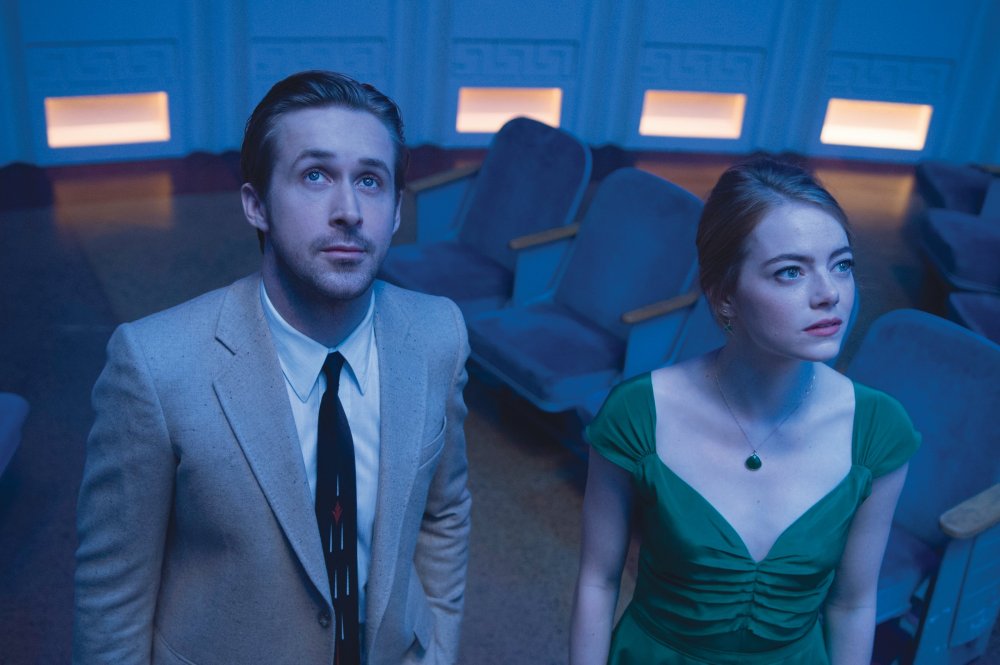 8) The Social Network 2010
Why? Here is a film a lot of people have called the best of the decade, and it is a wonder that it came out at the start of the decade. It is a film many say should have won Best Picture and are still annoyed by that fact today. And I get it, I love it too.
We combine David Fincher and Aaron Sorkin, so of course we get some amazing creation they can call their own. Add in a great score, actors who were sort of just coming into the game, and some boy band experience, and it is a hard film to top.
It still feels timely, and likely will be for quite a long while given how little our online interactions have actually changed. It is the type of film that I feel I will always be down to watch, and was peak Eisenberg (but thankfully not peak Garfield or Hammer).
Favorite moment? The ousting of Eduardo.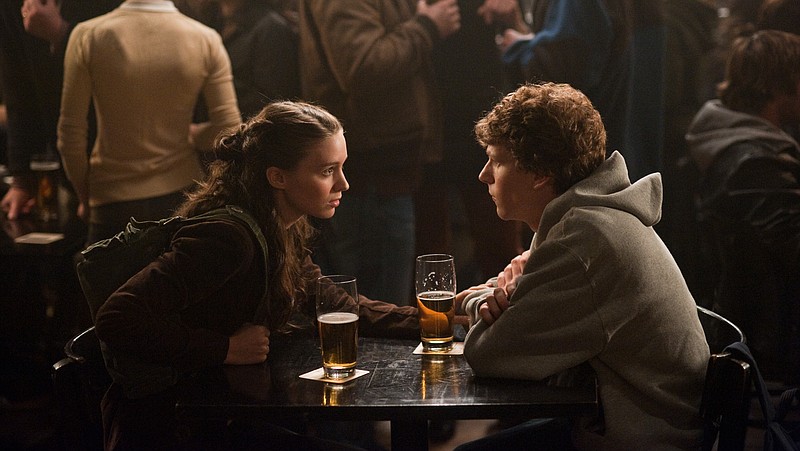 7) Scott Pilgrim vs. The World 2010
Why? A lot of this list could be seen as "What films does this guy think are better than The Social Network from the 2010s?" And I will do you one better. What film from 2010 itself do I think is better? Scott Pilgrim, that's what!
I will say this is a film where I had read all of the source material before the film, and it completely delivered six books in one film. You know, the type of thing books try to avoid since then. They wanna stretch it out. Edgar Wright instead filled it with action, game references, and totally captured the nature of the graphic novel. Sure, a lot is missing, and that is okay.
This is a stone soup of younger actors and actresses to piece together this strange story that is really just a complicated metaphor that tells us that people have baggage. Relationships are hard. And it can be difficult to let things go that have helped define us up to that point. And its funny. This is my favorite comedy AND comic book movie of the decade.
Favorite moment? CASUAL SEX! Okay, that's the book. The Chris Evans and Vegan fights.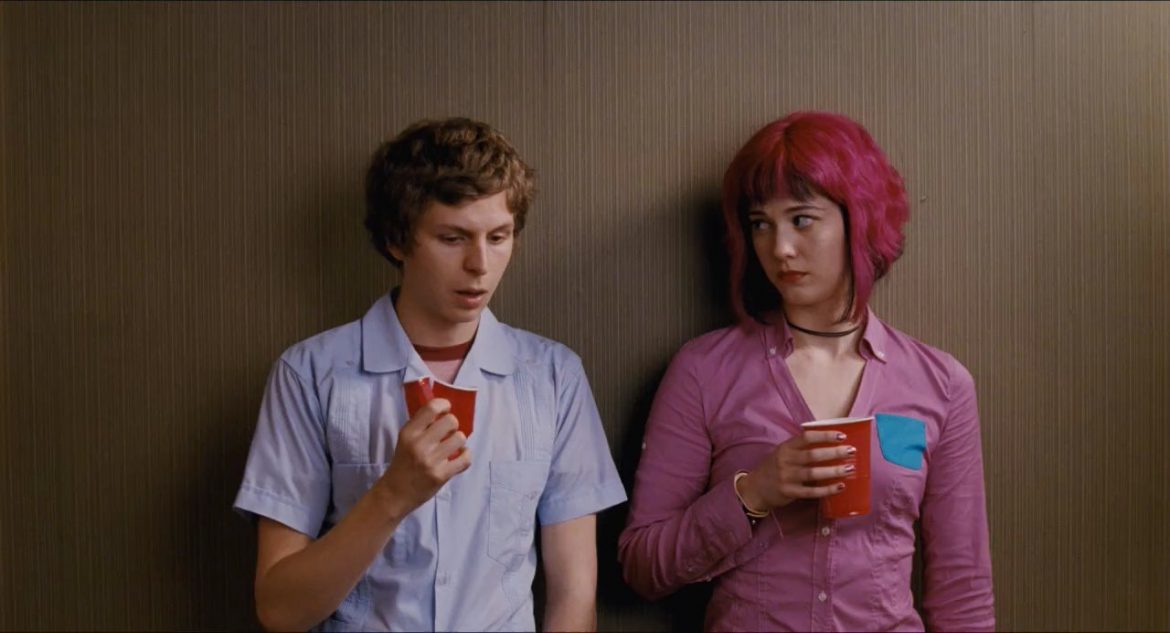 6) Warrior 2011
Why? And now onto more serious things. I didn't hear about Warrior until it was coming out on DVD as a recommendation from my brother. I wasn't expecting anything, just another "boxing movie" but instead I got an extremely heartfelt story about two brothers, no longer in each other's lives, both overcoming their own hardships and difficulties in life to do what they do best. Fight.
I will admit I don't really like Nick Nolte in most films the last 20 years, but him being a hard to decipher mess of a human actually works for this movie. One of my favorite aspects of this film is that this basically introduced me to Joel Edgerton and Tom Hardy in movies, and they have continued to show why they are both highly sought after actors.
UFC is new to the sports world still, and it found a way to take what would normally be just a boxing story and change things up, with different styles mirroring their lives and attitudes. And of course, when I see the ending, I cry every time. This is my favorite sports movie of the decade.
Favorite moment? The four second fight, the final fight, the Marines song.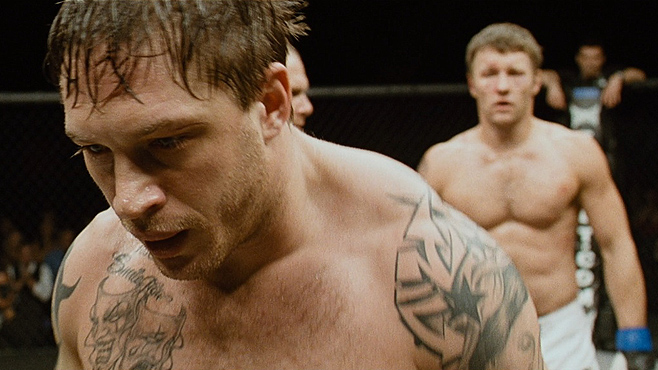 5) Nightcrawler 2014
Why? Another film I never got to see in theaters, and I blame poor advertising on that. I blame the advertising on its lack of awards as well, because Jake Gyllenhaal should have been nominated and won those acting awards for his scary portrayal.
This film takes morals and completely throws them out of the window. Gyllenhaal rarely blinks and talks in a charismatic rapey way like he was born to be that person. But hell, Gyllenhaal has been one of the most consistent actors this decade, so it makes sense.
Nightcrawler is unsettling and questions our fascination with the news and what people want to see and hear. If anything, it predicted what people have started to do with features like YouTube/Facebook Live when it comes to unthinkable crimes, and hopefully if enough people see it and take its messages to heart, we can put to end to this nonsense. So, probably never. This is my favorite Thriller of the decade.
Favorite moment? The home invasion and fallout.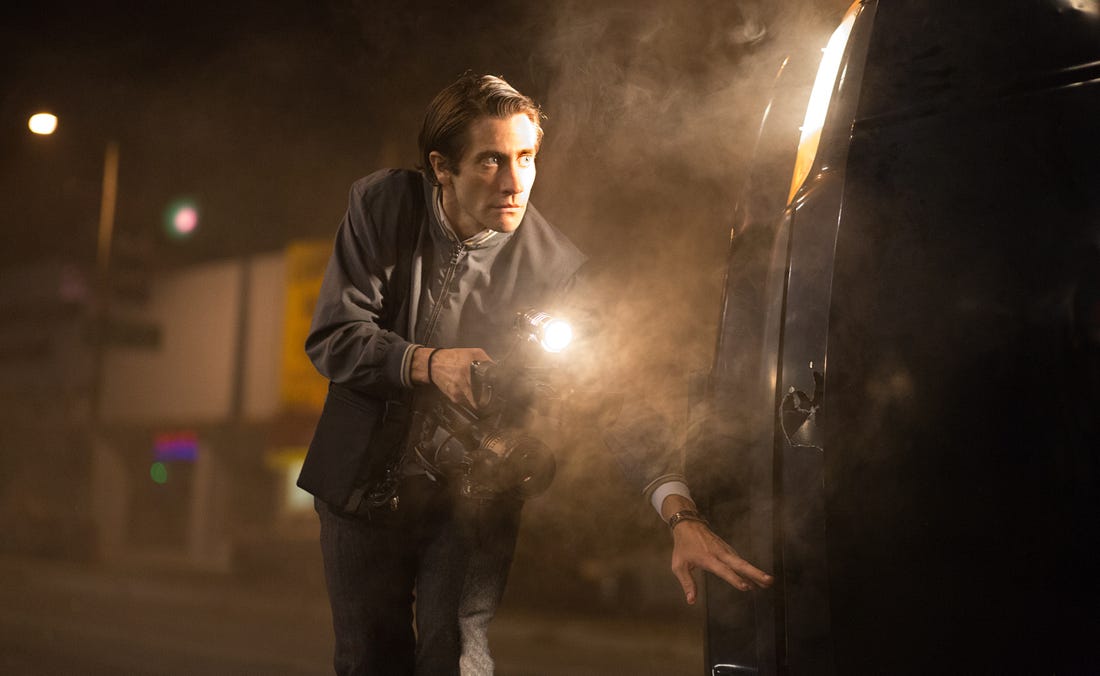 4) The Perks of Being A Wallflower 2012
Why? When I saw this film in theaters, I remember just sitting there in the theater, watching regular credits with music blasting, and finding myself unable to get up and leave. I had to deal with the emotions and thoughts running through my head. I had to wipe away tears and make sure I wasn't a wreck of a man walking into the lobby. I noticed the few people in the theater were also not getting up right away. It seemed like a universal feeling.
What starts out as a story about a loner who wants to be accepted but is too introverted and shy to get out there turns into something bigger. Coming out of your shell is risky, and so is accepting others into your life. But even if we bring others in, there is still a lot hiding under the surface that they can never know about, to know what you are going through and subconsciously dealing with at all times..
The reveal about our protagonist and his past comes along shockingly, but when rewatching the film the hints are right there. Logan Lerman and Ezra Miller are great leads, and Emma Watson in this film helps break out of her Harry Potter sphere. It is so well acted with a kicking soundtrack, it should be a staple of its genre for hopefully decades to come dealing with timeless problems. This is my favorite coming of age story of the decade.
Favorite moment? Truth or dare.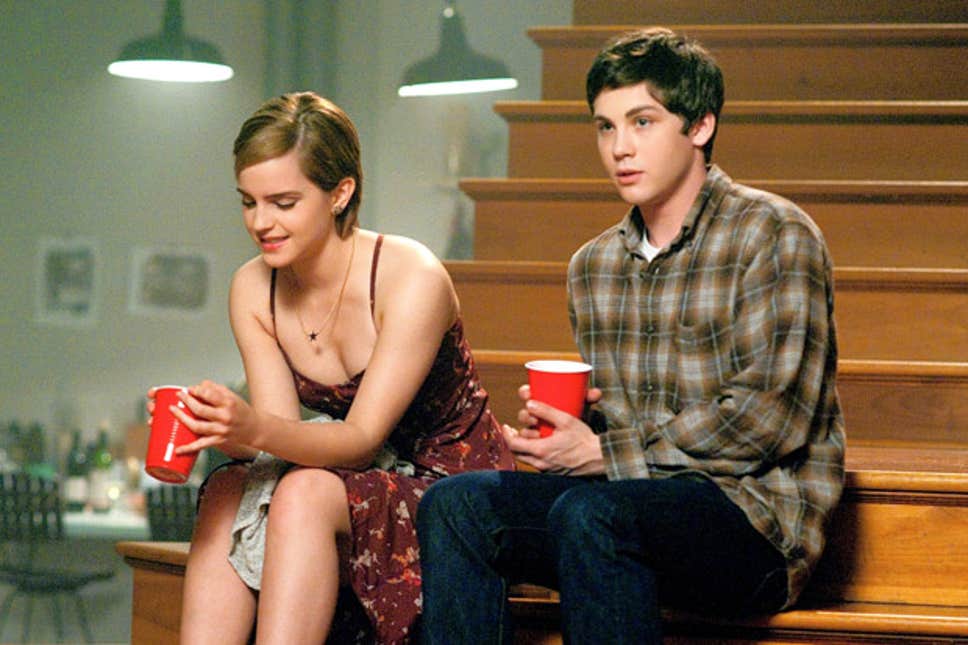 3) Colossal 2017
Why? Colossal is a hard film to fit into any genre. It is a film that has plot holes and doesn't try to explain all of its quirks. And that can rub people the wrong way.
But when taken as a larger metaphor for emotional abuse and substance abuse, and trying to overcome these issues with your body and past, it is a shining example of how someone can feel. Full of depression and anger in their own lives, it sometimes feels like there is a monster inside of them that is destroying others. And that can be literal if the monster completely consumes the individual.
Thankfully, this movie also offers hope. And I love that the answer isn't just another man or a relationship. It is about fixing yourself and not relying on others to handle your problems for you.
Anne Hathaway I enjoy in most films, and she feels very vulnerable in this film Jason Sudeikis I also love, but plays the bad guy in a creepily realistic way. The twists and turns are wonderful. This is my favorite…uhh…fantasy film (?) of the year. Maybe romance? I don't know.
Favorite moment? The introduction of the Robot.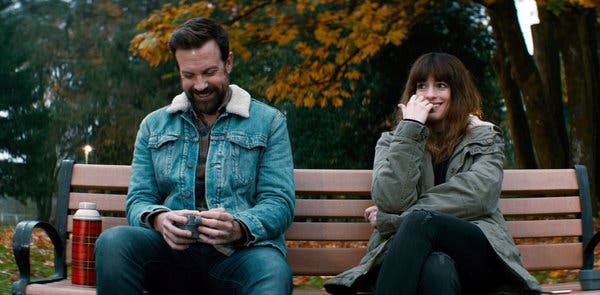 2) Arrival 2016
Why? In 2016, this movie was the third on my list, right a different Amy Adams movie and a musical, and in those years since I have realized that Arrival is the better film. At this point I was more familiar with Denis Villeneuve and still blown away with the story put together in this film. Sure, it is based on a story, but the visual work and cinematography, and the alien design and the ORDER this story gives is mind blowing. It is a mind blowing film.
Amy Adams is probably the best actress of the decade. Just look at the number of nominations, the quality of films she has been in year after year, even the more silly and family friendly roles are above the curve. And I don't think she has ever been better.
This film is a major gut punch when the whole story gets revealed and told and deals with a complicated timeline, but not shying away from complicated stories is a good thing. When we get original stories that don't feed you through a straw the plot, we need to reward them and celebrate them. This is my favorite science fiction film of the decade.
Favorite moment? The death of the alien.
1) Steve Jobs 2015
Why? And finally, the shocking moment, the one that will make people say huh. But probably not people who know me. When I made my top of 2015 list it made 4th, with the two above it not making my top of the decade, and the other one being The Big Short, further down this list. So HOW could a film like this move all the way up to my number one spot?
First of all, repeatability. Since I bought the film I have seen it probably twice a year always on a whim. I get a feeling, I want to see Steve Jobs again, so I do it. It being a film in three acts that mirror each other and grow is a rewarding watch, to see the connections, to connect it to history, to see how people grow.
Secondly, I can still tear up usually near the end each and every time. Having it be about a very mean and modern myth filled man, but actually a story about learning to accept your responsibilities as a father? That is a twist, and movies that deal with father/daughter relationships always get me now.
Thirdly, Aaron Goddamn Sorkin. I love the hell out of his dialogue, and the words come out at a pace with such passion that it is like an action movie…with words.
Strangely enough, I am in no way an Apple fan boy. I have had an iPhone for one year before they got rid of the Aux, so I went back to Android. I had an iPod way after they were cool and that is about it. I just can acknowledge that Steve Jobs was an interesting individual and did a lot of good with a lot of bad.
Fassbender should have won best actor over DiCaprio that year. Rogen was great. Winslet completely became a different person. Daniels molded his suave from the Newsroom into something similar, but different. And the other people involved are equally fascinating.
If it wasn't for the several F-bombs, it is a film I would show my gifted students every year, so they could understand that being smart doesn't mean one has to be a dick. A play that never was a play, Steve Jobs is my favorite drama, favorite "biopic", and favorite movie of the decade.
Favorite moment? It's not binary.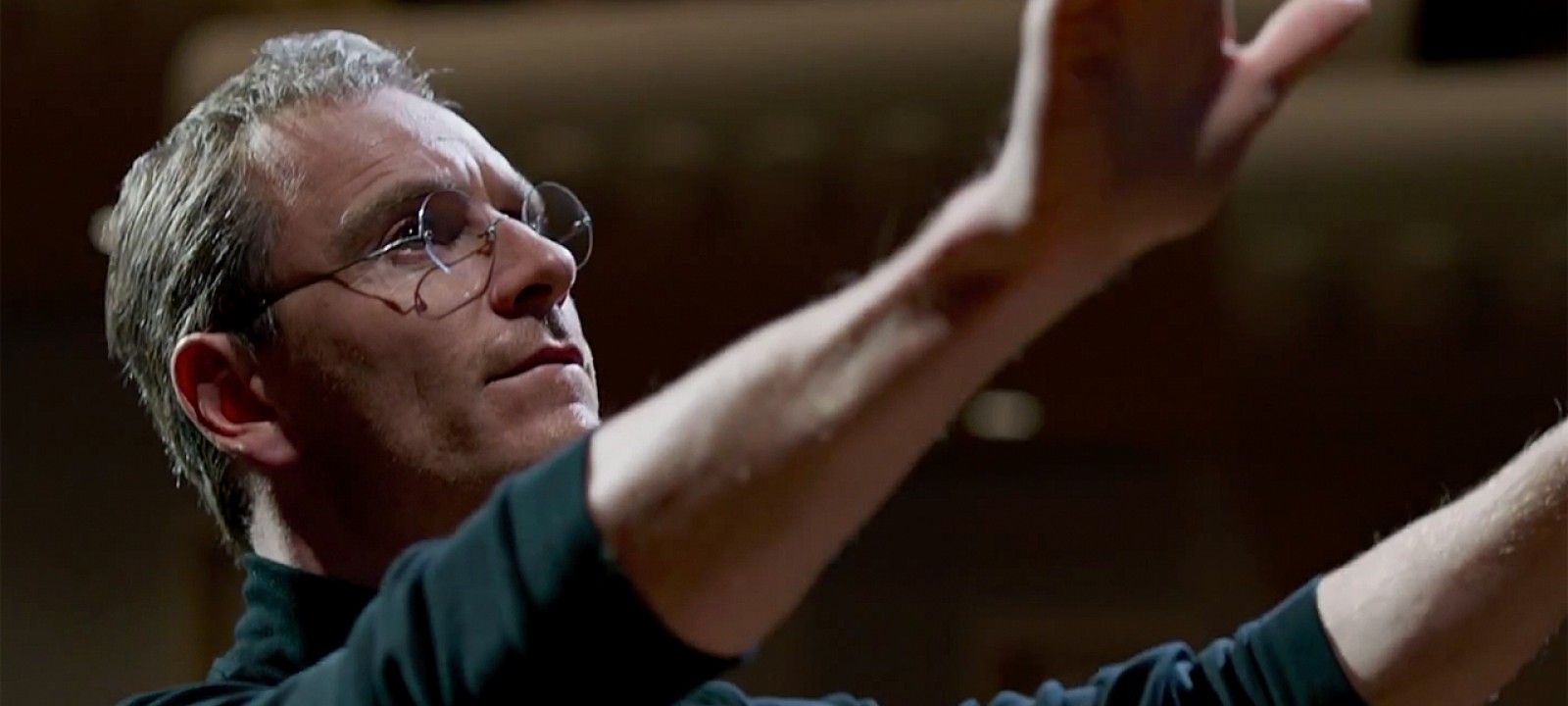 Thanks for reading! Hopefully you check out the other parts and can tell me in the top 50 why I am stupid and missed your favorite film, or why you think Steve Jobs isn't a great film. I might not listen, but I will still "listen."
Click here for Part 1 (50-41)!
Click here for Part 2 (40-31)!
Click here for Part 3 (30-21)!
Click here for Part 4 (20-11)!
About The Author
Admin