April 23, 2018
Basmati Blues
I first heard about Basmati Blues at least 2 and a half years ago. I tend to rather frequently look up the Wikipedia List of Musical Films By Year. It is always good to know what is coming up, because damn it, I like musicals. Just like how I waited for almost two years for The Greatest Showman.
But this was different. This one had the star of Room , which was wildly popular at the time, and it was a goddamn musical. It just took forever to come out, with delays, and then eventually a quiet VOD and even quieter DVD release.
This is a film they tried to bury, instead of riding off of her coattails. Can it be that bad?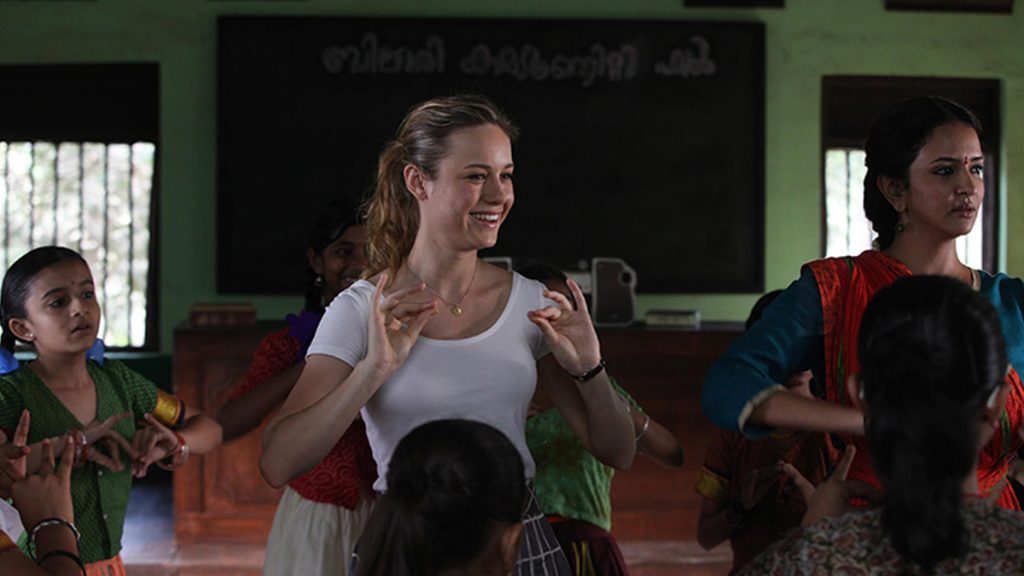 Foreigner learning to do local dance scene? Check.
Rice 9 is amazing! It gives more protein, more rice per yield, less waste, and blah blah blah. It has been genetically modified to be the very best rice there is and can do a lot for hunger and poverty!
The designers of this crop are the father daughter team of Eric (Scott Bakula) and Linda (Brie Larson), although Linda did most of the legwork despite her younger age. She is passionate about helping save the world and happy that she works for a company that is trying to get things rolling. However, there is a problem. Their rep that was supposed to go to India to sell the plant to a small group of farmers to prove its effectiveness got into some really bad trouble. He wouldn't be welcome in those parts.
The heads (Donald Sutherland, Tyne Daly) need to find someone new to send over stat. Someone who is passionate, kind, and believes in their product. And although she is just a scientist, they think Linda is just the girl for the task.
Now we have a girl going to a country she has never been, to peddle a product she loves, to farmers who are mostly resistant to change. And because she is alone, why not throw in some love complications as well? Oh yeah, also, the corporation is bad.
Also starring Utkarsh Ambudkar as our love interest / competitor, Saahil Sehgal, and Lakshmi Manchu.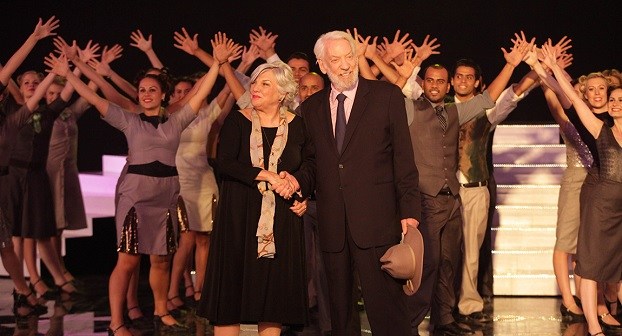 Corporation revealing their evil ways in a plan with office workers? Check
No, I wouldn't say it is that bad. But it is is that forgettable. There were definitely songs and it was definitely musical songs. I imagined this could be a movie where the songs came out naturally and realistically, like Begin Again or so. These songs however are mostly the show stopper type films, breaking the ordinary, music playing in the background. I have no hate for these type, I love them!
Just this one didn't have too many and they weren't too spectacular (spectacular). I can't remember really any of the songs, just maybe 1-2 seconds. None of the tunes stuck in my head and maybe only a few made me smile.
The plot and the story is relatively weak. I am happy it was anti-corrupt corporations and not anti-genetically modified food, which is where I thought it would go. They are totally fine with genetically modified food, just not fine with dick companies who lie.
It was strange to set a musical in India and not go harder for the actual Bollywood feel. We had a Bollywood ending number, and the rest was just standard fare. The cinematography during the songs is incredibly low key, and just felt like a movie that was filmed in about a week.
Basmati Blues is the thankfully not the only musical to come out this year. Check out Hearts Beat Loud for my current number one if you need something to get you moving.
1 out of 4.