I mentioned just yesterday that I watched Mississippi Grind solely for the fact that it was nominated for an award. There are several other films nominated for Spirit Awards that I could have watched right away, and I picked Youth.
No, it wasn't nominated for a Spirit Award. But it might be nominated for an Oscar. In some form or another. I don't want to be too obvious with my movie choices, and Youth seemed like a nice out of no where film that no one would ever expect me to watch.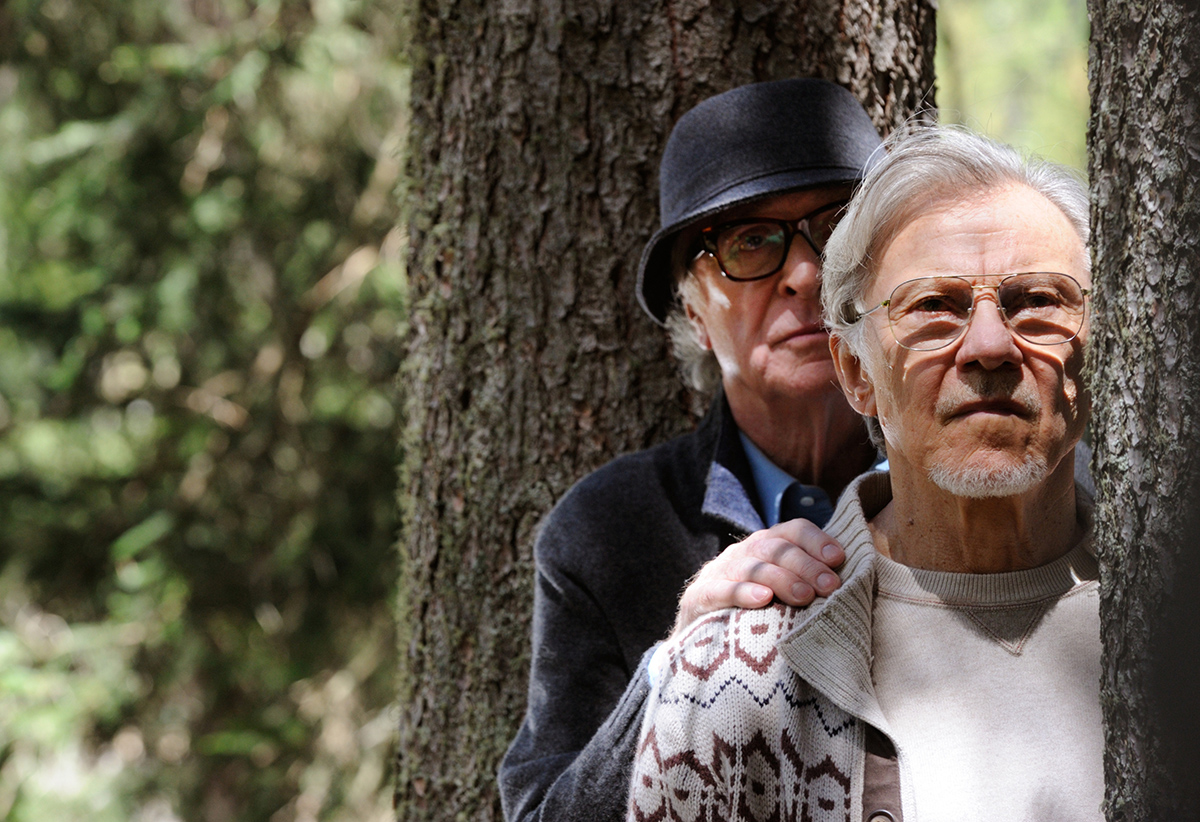 "I'm very very sneaky sirs."
Youth, of course, stars two old people. Fred Ballinger (Michael Caine) is supposed to be a baller as a fuck music composer. He is famous and people love his songs and work. But you know, he is old. So he is on at a resort in the Alps with his good buddy, a filmmaker, Mick Boyle (Harvey Keitel). Mick is doing research for his next movie, which he believes will be his greatest work yet. He just has to figure out the ending.
Their vacation starts to get weird when an emissary of the Queen (Alex Macqueen), yes, the British one, visits Fred hoping he will conduct a symphony in honor of a big birthday celebration. Well, Fred, despite being his proper British self, says no. Huh. Rarely do people say no to the queen.
It should be noted that these two friends are also related now through marriage. Fred's daughter (Rachel Weisz) married Mick's son (Ed Stoppard). Except now Mick is leaving her for a pop star (Paloma Faith, apparently a real pop star?) for very shallow reasons.
There are other big names at this fancy as fuck resort. There is Jimmy Tree (Paul Dano) an actor who is well known for playing a robot, the most recent Miss Universe (Madalina Diana Ghenea), and even a fat…football player…dude. Or something. That one was weird.
Either way. Shit happens at the resort. Bad and good things. Also Jane Fonda.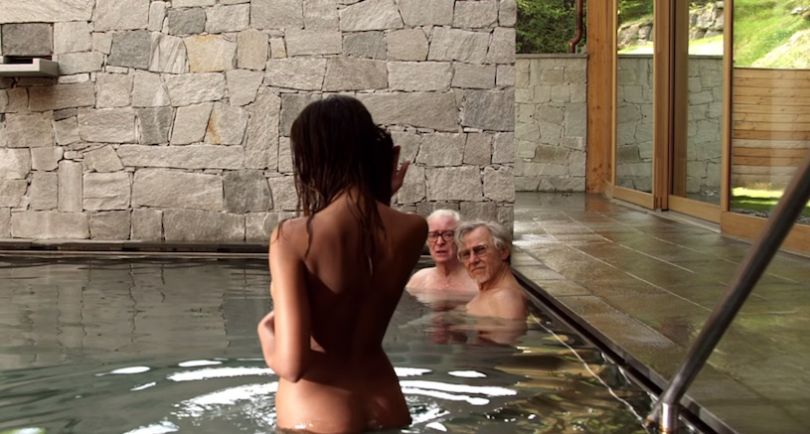 And all the pictures for this film make them look really pervy.
Youth is directed by Paolo Sorrentino, a man who I know close to nothing about. He is Italian and mostly has Italian films, but his most recent one before Youth was The Great Beauty, which was also acclaimed and loved. But in all honesty, I don't remember anything about it. At least the last two films (The only ones in English) seem to be about rich people living fancy lives, but you know, having issues.
The best part of Youth is the cinematography. The movie was shot on site of an actual "You Will Never Be Rich Enough To Go Here" resort, and it is probably better looking than you can imagine. Imaginative shots, montages, colors, almost every shot is wonderful. Youth is rated R for its Graphic Nudity, and by that, naked people everywhere. As it is the only way to stay at a resort.
Beautiful film, decent acting, and hard for me to relate to. I am probably wrong, but I guess the title refers to older people trying to reclaim their youth and show they aren't old. They are making movies. They are enjoying life and the beautiful women around them. But at some point they have to realize that they are old, life is no longer as grand as it used to be, and they sometimes have to make difficult choices.
It is easy to get lost in this film and at points, I felt it was just too intellectual for me. Some of the imagery was out there and I kept losing track of what the film was even about. Naked people. Oh yes, it is about naked people.
2 out of 4.