December 16, 2011
Warrior
Warrior is a movie some have claimed to be movie of the year, while others have claimed its just "another boxing movie". Boxing movies tend to follow the same plot: Main boxing character is an underdog, has to train a whole bunch, usually with an older stubborn coach, and shocks the world in the tournament near the end (either win a win, or just lasting long). Hell, a lot are also set in the past, when more people cared.
Thankfully Warrior does NOT follow the same path.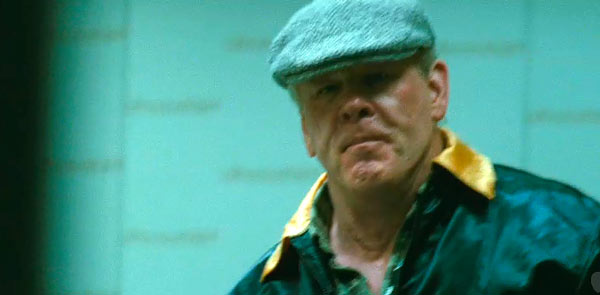 Well, ALMOST not the same path. Damn you old stubborn coach.
Brendan (Joel Edgerton) and Tommy (Tom Hardy) are brothers. Or at least they used to be. They don't talk as much right now.
Brendan ran off with his now current wife (Jennifer Morrison) to have a family. He used to be into MMA, but he stopped because he didn't want to raise the children in a violent household. But now, as a teacher and with another job, him and his wife are barely making ends meat and about to be foreclosed on.
Tommy had to live at home when his older brother left, to take care of his mother, and alcoholic father (Nick Nolte). He had since become a Marine, and has returned home. By now, his mother is dead, and Nolte is "no longer an alcoholic" and a Christian, but neither Tommy nor Brendan can forgive him.
Brendan does a few smaller fights, MMA style still, to earn some extra cash because the bills are high, causing him to become suspended as a teacher. He joins a local gym/trainer, his friend (Frank Grillo), to get some higher priced tournaments for his family. Tommy however also joins a different gym, and beats "Mad Eye", a very strong MMA fighter, and the youtube video goes viral.
Both end up getting into Sparta, a 16 man, two day tournament, with the winner taking home a $5 Million dollar prize, Brendan wanting it for his family, Tommy wanting it to give to the families of Marines who died in Iraq.
And this is a powerful fucking story.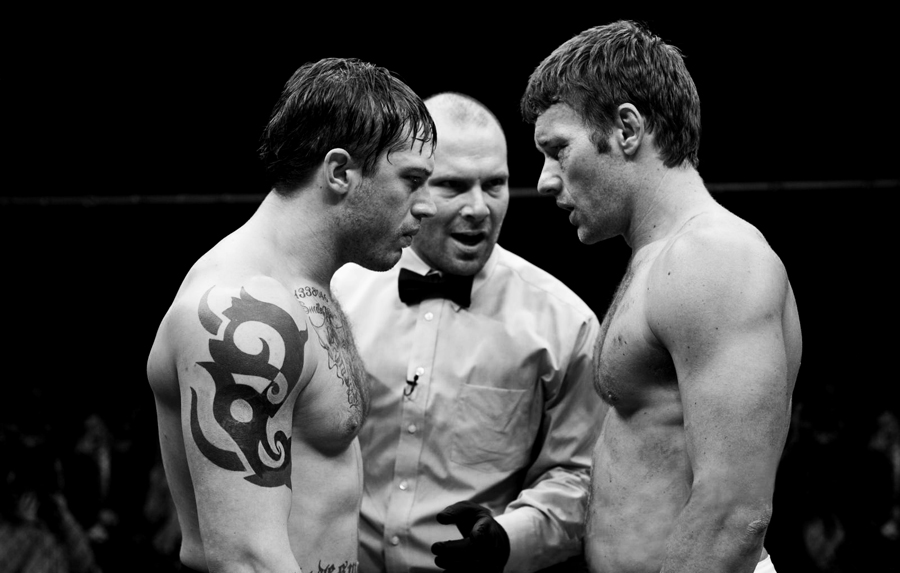 I think it is pretty obvious that they meet in the finals.
The pacing for the movie is really well done. The montage they do near the beginning is definitely in a style of its own. Showing ESPN news clips, individual fights, training, but none of which is full screen. Very creative. The actual tournament begins with about an hour of movie remaining, which is plenty of time to give us the crazy fights we crave.
Similarly, we do get to see every fight they are involved in, none of that skipping shit. Obviously a 16 man tournament has four rounds. Too many movies screw up the tournament and leave a lot out, which just annoys the watcher. The fights are great for both brothers.
BUT THE ENDING. The ending fight between the two is so damn emotional. At the end, even though I could guess who would win, I was bawling. It was beautiful folks. And entertaining. The fights also do a good job of escalating in intensity and excitement, making you want to jump up and cheer along.
I personally don't watch UFC or anything like that, don't care. But for this movie you don't have to be. Maybe understanding a few basic rules like tapouts and knock outs would be good. But after that you won't need any other knowledge.
You all definitely need to watch this movie.
4 out of 4.