October 25, 2011
Tropic Thunder
I have been getting some flack for only giving 4 out of 4s to mostly just drama movies and some action ones. People demanded a review of a 4/4 Comedy, so with that, I brought back one of my favorite in the last few years, Tropic Thunder.
By now most people are aware of this movie. It has a group of guys, all famous actors / celebrities (except for Jay Baruchel) making the Vietnam War movie based on a real book. In it is Comedian Jack Black(Jeff Portnoy), Action star Ben Stiller(Tugg Speedman), and Serious Dramatic Robert Downey Jr.(Kirk Lazarus). Also, Rapper Brandon T. Jackson (Alpa Chino).
This group of ragtag people are making the director, Steve Coogan, angry with their drama. So with the help of Nick Nolte (book writer) and Danny McBride (bomb expert), they place the actors in the jungle with cameras hidden around. They plan on scaring them into acting better, by only giving them safety if they finish the movie, going for very gritty guerrilla style takes. Unfortunately, there is real threats in the jungle, so the actors have to try to both survive and think they are doing a movie.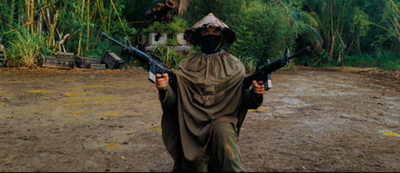 "I'M A LEAD FARMER MOTHER FUCKER!
What makes this movie really great is pretty much all of it. It is a very quotable movie, I can still do several scenes and I haven't seen it in awhile. RDJ does one of my favorite performances ever, as blackface general who never breaks character. It is just so believable, his drive. The Stiller character is very annoying, but thankfully, that is what they were going for. I thought Matthew McConaughey just played an overexaggerated version of himself, and that the Tom Cruise cameo represents exactly what I want from Tom Cruise. Always.
Seriously. It is funny. Has enough WTF humor in it (Retards, endangered species death, etc). Just overall great movie. The fake previews at the start helped set the mood. Instead of just a war parody, it becomes a satire on the film industry as a whole.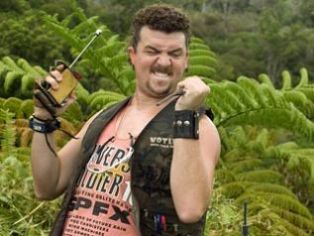 "BIG ASS TITTIES!"
4 out of 4.