March 12, 2019
Triple Frontier
Triple. Frontier. Triple the normal amounts of frontier. What designates multiple frontiers?
Like, in the USA, we only really have one frontier I think, and that is one way to describe the West.
Are they just going into three different big areas? Is this a metaphor meaning three times the number of normal plot twists?
All I really know is that I hate spelling frontier. My natural instinct is to spell it as fronteir, and this movie may be my downfall.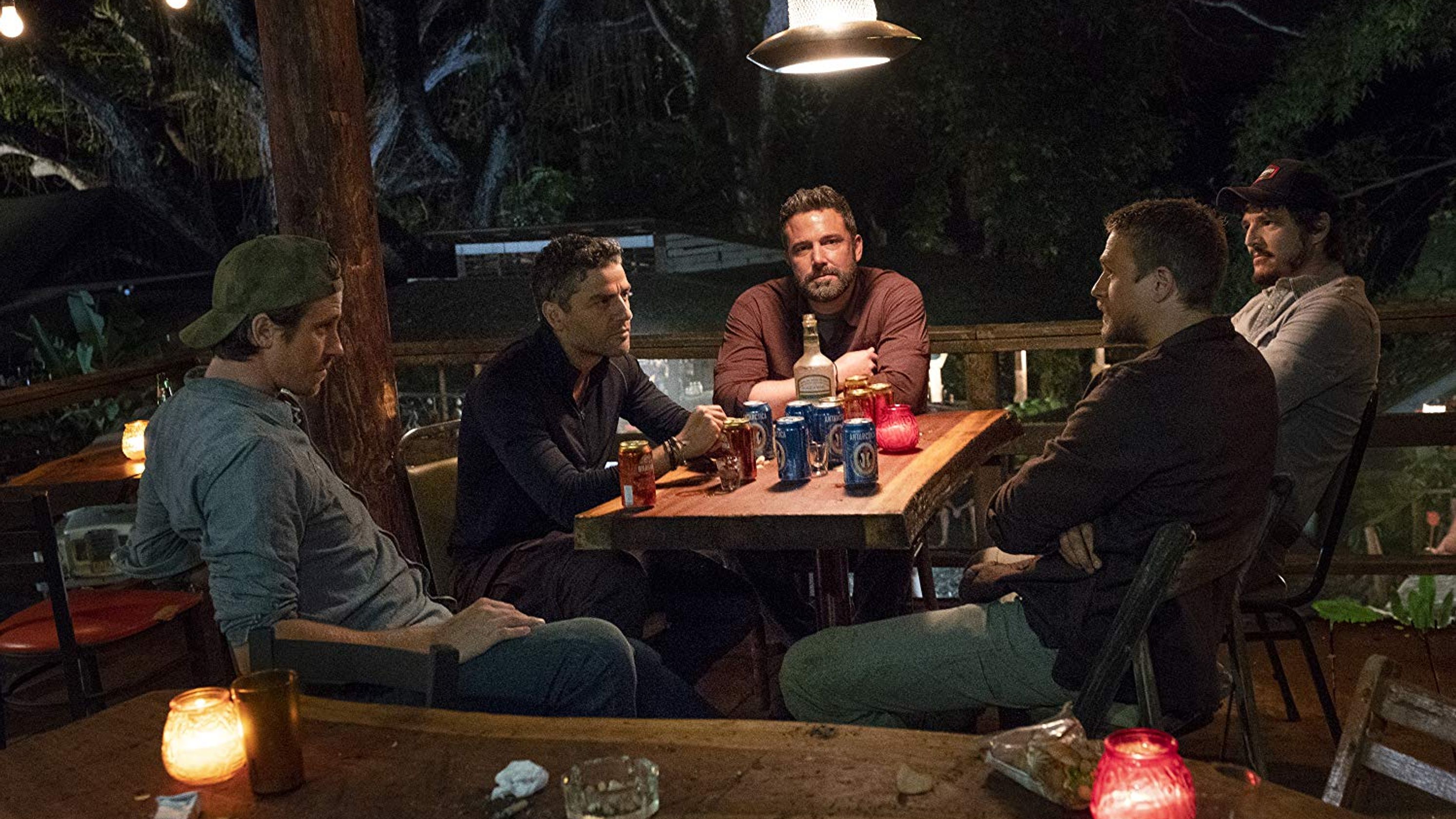 Five people, maybe they will split into three groups?
South America apparently has a lot of drug lords, as movies like bringing this to our attention. And thanks to Santiago 'Pope' Garcia (Oscar Isaac), one of them might finally get taken down. Gabriel Martin Lorea (Reynaldo Gallegos) has been wrecking havoc for years, and Pope has been working the area trying to get him. And finally, he is in his reach. He has found his compound, he has scouted it, they are ready.
But he needs a team. Sure he works for the military already as special ops, but the pay is shit and the danger is high. He wants his team to be his old team, who all retired and are struggling. His old team (Ben Affleck, Charlie Hunnam, Pedro Pascal, and Garrett Hedlund) have all moved on, but why would they risk their lives again? Apparently, the government will give them a percentage of the cash they recover, assuming they also take down Lorea.
That will pay for college. That will pay for lots of things. That is worth the chance.
But a simple heist of a drug lord will of course cause a lot of issues, maybe some death, and maybe some twists. How much is actually worth the cost?
Also starring Adria Arjona.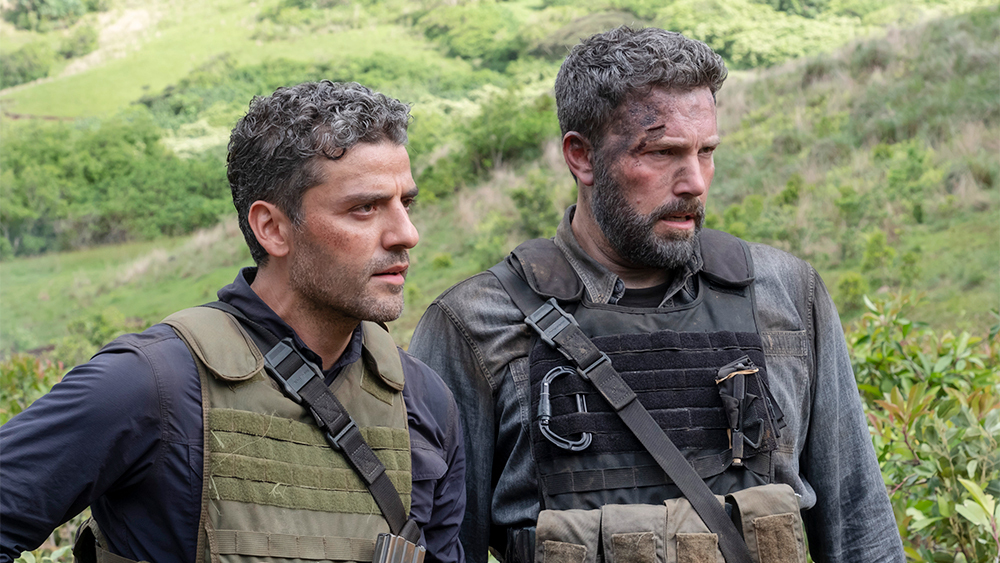 Just a couple of bad ass mercenaries, trying to harass the locals.
Triple Frontier is actually a film by J.C. Chandor, who brought us Margin Call and A Most Violent Year, the former that I loved a lot and the latter which was highly praised. I was excited to see him constantly changing his style and genre, to see what he could bring to the action genre.
This film is a bit of a messy one, but I found it still to be highly entertaining. I love it when Affleck gets to play more asshole characters, we know it was his bread and butter back in the day with Mallrats. I think the whole team worked really well, and Hedlund was my surprise standout. They gave him a lot of personality for someone who was probably the lowest billing of the group. Isaac also kicked butt and I appreciated the effort he gave to the project.
I still don't understand the title. But I appreciate the scenery and the struggles the group went through. They all felt like a real team, not stereotypes, but people trying to get by who also happen to be great at shooting guns. A strong and unique film in this genre type.
3 out of 4.