I wanted to see Top Five when it first came out to theaters, but I was busy that weekend, getting married and taking a vacation and all. Excuses, I know.
And with that, I have nothing left of an intro. I know nothing about this movie outside of who is in it and I am willing to be surprised.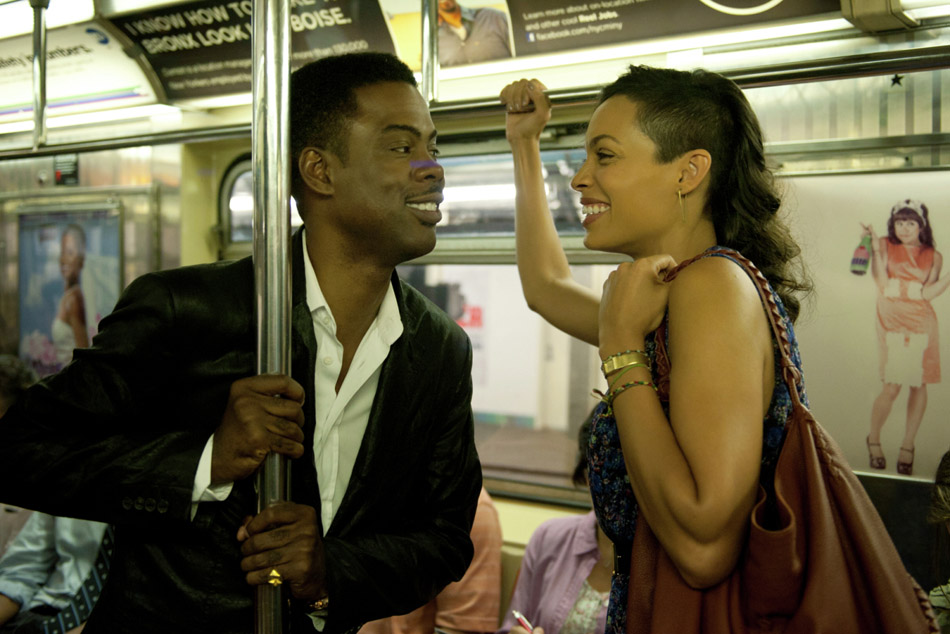 Just a couple people on trains, goin' places! Nothin' to see here, move along!
Chris Rock is not playing Chris Rock, but Andre Allen. Totally different guy. This guy used to be a stand up comic, was super funny, then made a successful franchise of films about Hammy the bear, who was also a cop. People loved it. Hilarious.
Then he got off of drugs and alcohol. He didn't feel as funny. He didn't want to do those types of films anymore. He wants to make more serious pictures and branch out as an actor. Like his new film, where he is the star, about the Haitian revolution. It is coming out this weekend, and he is also getting married to reality TV star Erica Long (Gabrielle Union). Because of this, their wedding will also totally be live and aired on Bravo!
Yayyyy!…
His agent (Kevin Hart), who didn't want him to do this movie, also set him up with a full day interview with The Times. The Times hates his movies, and their movie critic has been the meanest. But it isn't that dude to interview him, it is Chelsea Brown (Rosario Dawson), who doesn't want to do a full on fluff piece. She wants to find out real information, new things, she wants him to open up. He just wants people to accept him as a serious actor and person. Hah.
Also featuring Anders Holm, Cedric the Entertainer, Romany Malco and J.B. Smoove.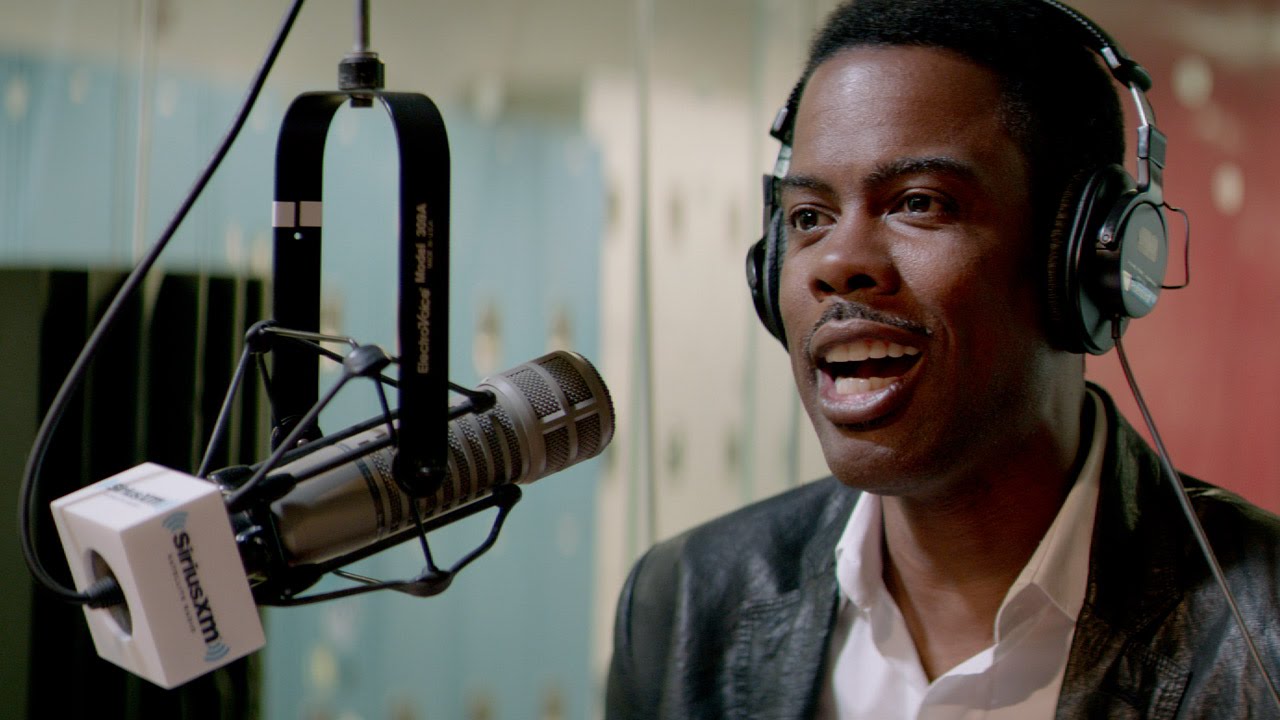 If I was a voice actor, I would try to imitate Chris Rock's voice… I'd probably get fired.
As expected, this is a movie Chris Rock wrote and directed to speak from his heart. These are his thoughts and feelings on reality TV, the industry, drugs and alcohol, groupies, journalists and critics, you name it. It isn't super about him of course, because Chris Rock isn't known for some ridiculous comedy series where you only hear him and don't see him. But you can really tell where he is coming from.
The best part of Top Five is the really real-ness of it all. It feels incredibly natural, as if it is actually just a few people or friends talking, depending on the scene. The scene where he went back to his old friend's house and there was a tiny party is a great example of this.
But even more importantly, the film is also funny at times. I have probably always been a fan of Chris Rock's work, whether it is his voice or delivery, I don't know, but I would watch him in basically anything. Because of the realistic feel, Rock obviously fits the character pretty well and it doesn't take too many leaps and bounds to consider these characters in their role. Shit, it really helps later in the bachelor party scene when we have other famous comedians just playing themselves.
At the same time, I am just a little bit disappointed with the ending. I wanted more. I know why it ended where it did, but I didn't want my brain to have to do any of the work, I just wanted to be spoon fed.
Which, in a way, is the type of thing this movie was definitely against. Layers!
3 out of 4.