You know who we need more in our lives? Hugh Laurie. That is who you were going to say, right? After all, House M.D. ended a year ago, and he hasn't been in many movies recently, outside of voice work. It is almost not fair!
Which is why when I heard about The Oranges I jumped immediately to the nearest rental place to give a go. I also immediately recognize people from Arrested Development, Gossip Girl, The O.C., The West Wing, and The Big C. That is a lot of show people in this movie!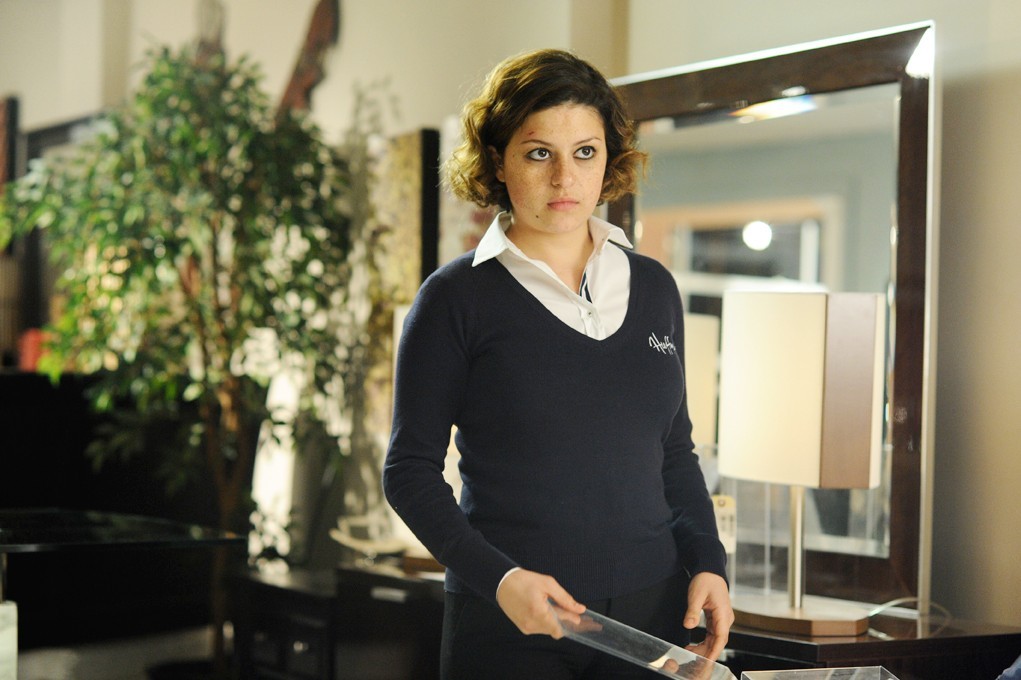 Why so gloomy Alia? You upset that you don't get cover treatment despite being the narrator? I understand those feels.
In New Jersey, we have two families, The Ostroffs and The Wallings (on Orange Drive!). They have lived across the street for some time, and their families are best of friends. David (Laurie) and Paige Walling (Catherine Keener), with their children Vanessa (Alia Shawket) and Toby (Adam Brody). Toby is successful and moved out, Vanessa is not yet successful and still living at home. She is also the narrator! At least she has that going for her.
Across the street are Carol (Allison Janney) and Terry Ostroff (Oliver Platt), the latter kind of obsessed with his best friend David. They have one daughter, Nina (Leighton Meester), who hasn't been home in five years, off at college and partying everywhere. But one Thanksgiving, she returns, after having recently broken up with her long term boyfriend.
Well, instead of hooking up with Toby, like her mom strives hard for, she falls into someone else's lab. David Walling! (Again, Hugh Laurie, the neighbor dad). Heyyy, that's weird.
Shit quickly hits the fan clearly, once everyone finds out what is happening. Marriages get ruined, people hate each other, and Vanessa just feels incredibly awkward.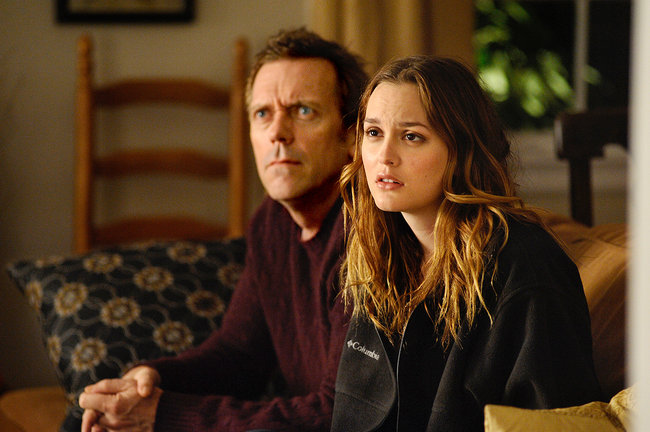 Yeah, so basically this is good clean inter-family fun.
I like that the relationship wasn't some overly sexualized thing Sure, big age difference, known each other for over 20 years, many other issues, but it felt like they actually might have cared for each other.
Buuuuut outside of that, I thought the movie missed the mark completely. Even though the two characters just want to be happy, the movie goes about it in such a strange way, I don't find myself caring about any of the characters. I also thought the ending was pretty bad, not a fan of really any of the conclusions.
It just isn't that funny. Hard to say anything else about it. Hugh Laurie was okay. However, the movie is skippable.
2 out of 4.