May 17, 2013
The Intouchables
Foreign movie! This time, by the French. There was a lot of potential Oscar buzz around The Intouchables, at least for Best Foreign Film this last year, and it was France's official selection to the competition. But it didn't crack the top 5 and got jack shit. That's not a good sign, but maybe it got 6th place? Are their trophies for sixth place?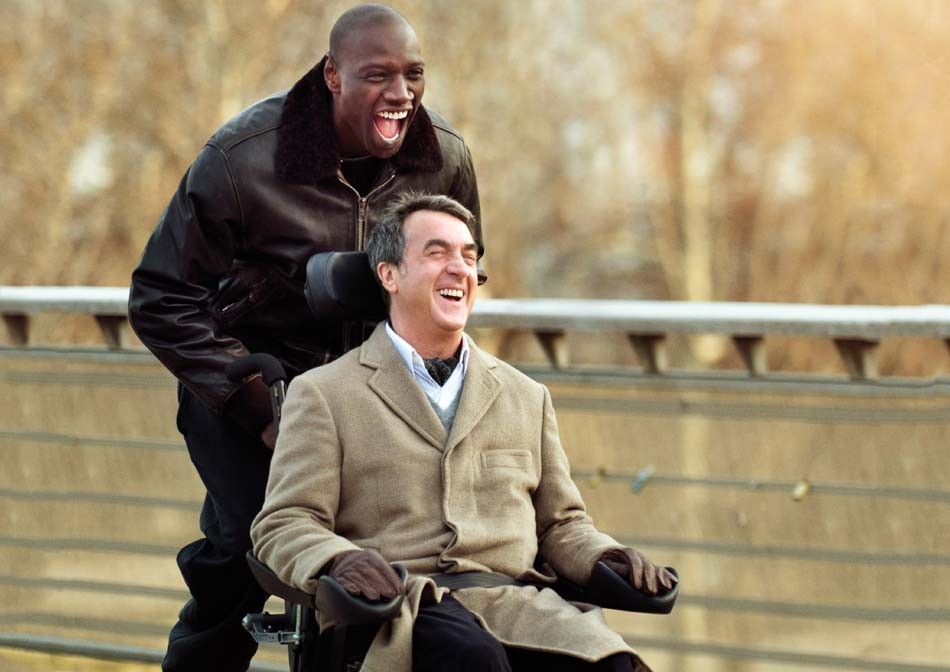 Eternal Friendship. That is your sixth place trophy.
Philippe (Francois Cluzet) is a rich motherfucker. Why? Don't worry about that. But he is loaded and now super into artwork. Unfortunately for him, he is also paralyzed from the neck down. He might have some finger use, not sure, but outside of talking and waggling his eyebrows, he is stuck, yo!
Because of that, he needs attendants 24/7, but not your normal attendant. They just treat him like a piece of shit, don't let him do anything fun, and well, acknowledge his disabilities. But along comes Driss (Omar Sy), who doesn't try to get the job. He just needs to get rejected to get his wellfare on, living with his family, no succeeding.
Unfortunately for him, Philippe likes his spunk and that he is different. Whether that is because has no training, talks mostly about music, or just entirely skin color, unsure of. But Philippe gives him a shot.
Of course, as expected, both men influence the others lives in positive ways, where they both learn to love, live, and take chances. Make mistakes. Get messy. That's right, they go full Ms. Frizzle.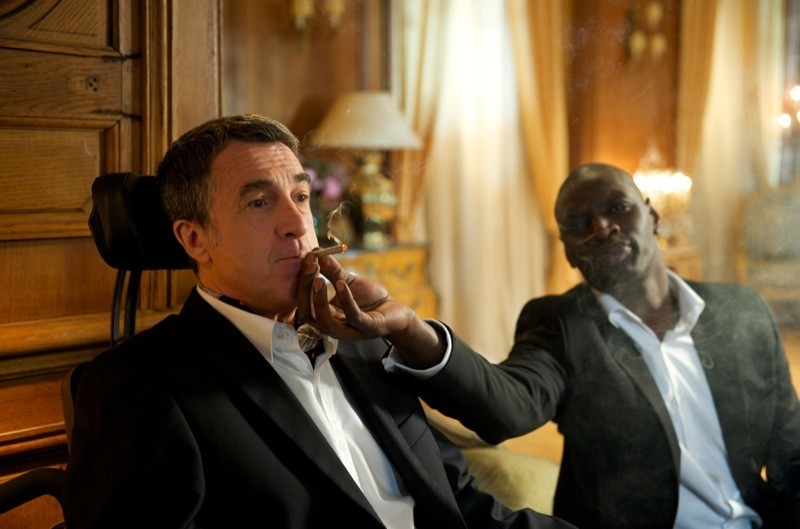 But more R, less G.
Alright, so describing the movie outloud (err, as I typed it I guess), I realized this movie sounded cliche as fuck. But it isn't. Because its french! And uhh…french!
Shit. Regardless of potential clicheness, I still enjoyed it a lot. Not top of the world, but still quite a lot. They had great chemistry together, based on a true story, and Audrey Fleurot was pretty hot.
I laughed, and teared up a bit, and the film offers a nice message without getting weirdly preachy. Basically, it is YOLO in a nutshell, even if you can't move your legs.
3 out of 4.