September 6, 2013
The Iceman
A ha, my first review of a movie that has been guest reviewed! Here I am, following up someone else's opinion, on my website. Not even mad. I try not to read opinions about film before I write my own, so obviously, my review of The Iceman breaks that creed unfortunately. If you want to read their review of The Iceman, click that link I just linked.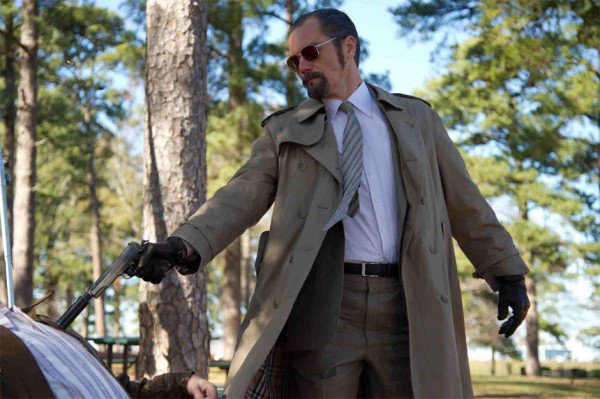 The flipped across the vertical line version of this picture exists on the internet. I…I don't know which one is real.
The Iceman tells the true story of Richard Kuklinski (Michael Shannon), a famed Polish man who killed over 100 men as a contract killer in NYC. He was arrested in 1986, much to the surprise of his friends and family who did not know he was leading a double life for so many years to provide for his loved ones. Well, not his brother (Stephen Dorff), he was a dick and in prison already. For killing a man. What a criminal.
Of course, he didn't start as a contract killer. He had a small time job, and came from humble beginnings. He met his future wife (Winona Ryder), and somehow charmed her into marriage, and had two kids. But when he accidentally fails the wrong customer, Roy Demeo (Ray Liotta), he has to repay a debt and does so through a nice assassination or two, which come with nice bonuses.
Eventually, his lives start to collide, as he is forced to work with a rival contract killer, Mr. Freezy (Chris Evans), and work amongst all the mob bosses in the city. The film begins and ends with his confession on the witness stand, and a whole shit ton of remorse. Kind of. Also, James Franco plays a small role who totally dies, and David Schwimmer awkwardly a mob man, and he freaks me out.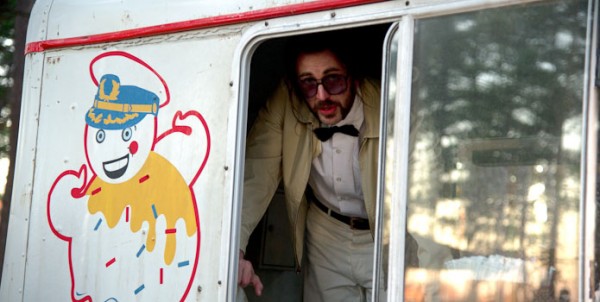 The Iceman Cream.
Michael Shannon has been a good actor for sometime. He was arguably the best parts of Man of Steel and Premium Rush, so it is nice to see him again in a leading role like this one. He knocked it out of the park, going completely in character, and nothing like his other recent roles. Dude knows how to act, yo.
In the early 90s, HBO released a documentary on the subject, called The Iceman Tapes: Conversations with a Killer, with actual dialogue with Richard. Presumably this fictionalized version was made to tell the twisted story after his death in 2005. I haven't seen it, but I think it is on youtube, and I really kind of want to now.
A lot of the assassinations they show are generally really well done, with lots of planing/details gone in to making sure they are perfect.
By basing this movie on a true story, it adds an extra layer of chill as you watch it, knowing that it isn't just another mob movie starring Ray Liotta. The ending is especially the most chilling aspect of the film, his final courtroom plead and communication with his family. You felt sorry for the guy, even though he killed hundreds of people. Shit, that is rough.
Definitely a movie I'd recommend as well. Even if you have to see David Schwimmer's goofy face.
3 out of 4.