August 17, 2014
The Giver
Raise your hand if you never read The Giver?
Since I am writing this before you read this, and it is the internet, I can properly assume no one raised their hand when I asked the question. Seriously. This is one of those books that tends to frequent everyone's elementary or middle school experience. I know for certain I had to read it twice in middle school thanks to moving in between.
I don't have an issue with them turning a literary classic into a movie like a lot of weird people do. No. I am just annoyed that this introduces biases to my review. I try my hardest to make sure the movie review only takes the movie into account, not to compare it to the book or whatever. The best way to do this is to rarely read books. Hell, a good friend basically demanded I read Ready Player One, but I knew it was becoming a movie, so I had to decline a few times. But damn middle school. Messing up my biases. At least I didn't love the book, only thought it was okay.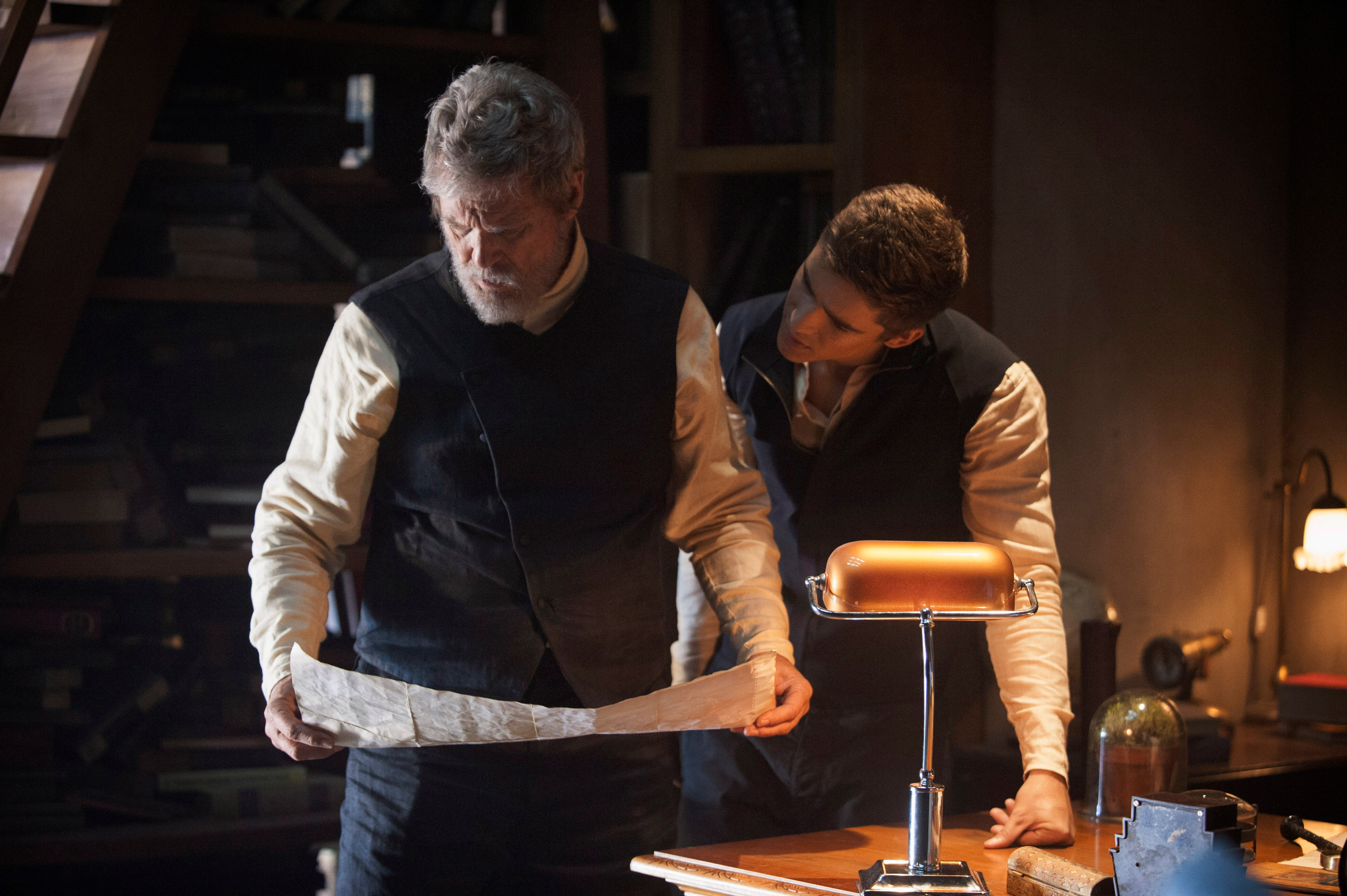 But turning everyone into a wannabe pirate was probably a good change.
In this future world, the world was ruined by something I think they called The Ruin. Now people live in communities and celebrate samness. They all dress the same, have similar households, age at the same time, all that fun stuff. No one gets extra toys or unique anything. Shit, they all get their bikes at 9 years old.
Jonas (Brenton Thwaites) is about to turn 18, and thus find out what his job is going to be for the rest of his life! He has no idea, because he has never really felt like he liked anything in particular. Well, turns out Jonas is fucking special. He gets to be the new Receiver of Memories! Yay!
Yeah, the job title doesn't sound as cool as nuclear physicist or body builder, but apparently it is one of the highest jobs of a society. After all, his friends Fiona (Odeya Rush) and Asher (Cameron Monaghan) got stuck with nurturer and drone pilot (Wat) respectfully.
The Receiver of Memories is the only person in a community who knows about the world before hand. Who knows about colors, emotions, war, poverty, hunger, love, happiness, grief, warmth. All of this stuff. And Jonas is going to have to experience this all for the first time and become a member of the council to supply a wisdom that everyone else is secluded from. And the guy who previously had the job (Jeff Bridges)? Well, I guess he is The Giver now.
Also, Meryl Streep is the Chief Elder, Alexander Skarsgard, Katie Holmes and Emma Tremblay make up Jonas' family unit, and Taylor Swift is also lurking around.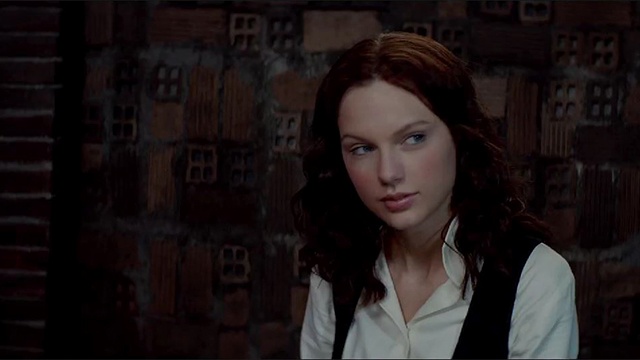 Yep! There she is! For her minute or so of screen time!
For all those book lovers, loving this book is not a good reason to see the movie. That's right. It is very different from the book. Feel free to complain elsewhere on the internet, for I don't care.
What I do care about is a movie telling a good story, even if it changes from the source material. And you know what? This one doesn't.
First off, the film is rushed. The movie is 94 minutes with credits. That means it is under an hour an a half, and it has to spend time building up a world/society, having a character learn everything is wrong, and of course, try to change things. That is definitely not enough time. Some people say this movie was finally made because of the recent success of other dystopian teen movies. They have various qualities that make them a success, but they are all also well over two hours in order to tell a complete story.
A lot of this movie feels half assed, especially from Streep and Holmes. Apparently Bridges was trying to get this movie made for decades and I guess he was the best part, but he was surrounded by crap. On an overall spectrum, I wouldn't even put his performance as great.
Shit, even the editing was bad. I remember a scene with the sister after dancing, she says a line but her mouth doesn't move, only smiles. That was super awkward.
Fans of the book will hate this movie because it is different enough from the book. In reality, they should hate this movie because it is a shitty movie.
1 out of 4.