The Details I must say is a random grab for me. I saw the cover, I noticed how bad it looked, and that hey, I know all the people in it. Fuck it. Give it a shot.
It did just come out on DVD/Blu-Ray, but I know it was finished in 2011. Lot of post production hell, but the wiki page wont tell me anything. Oh well!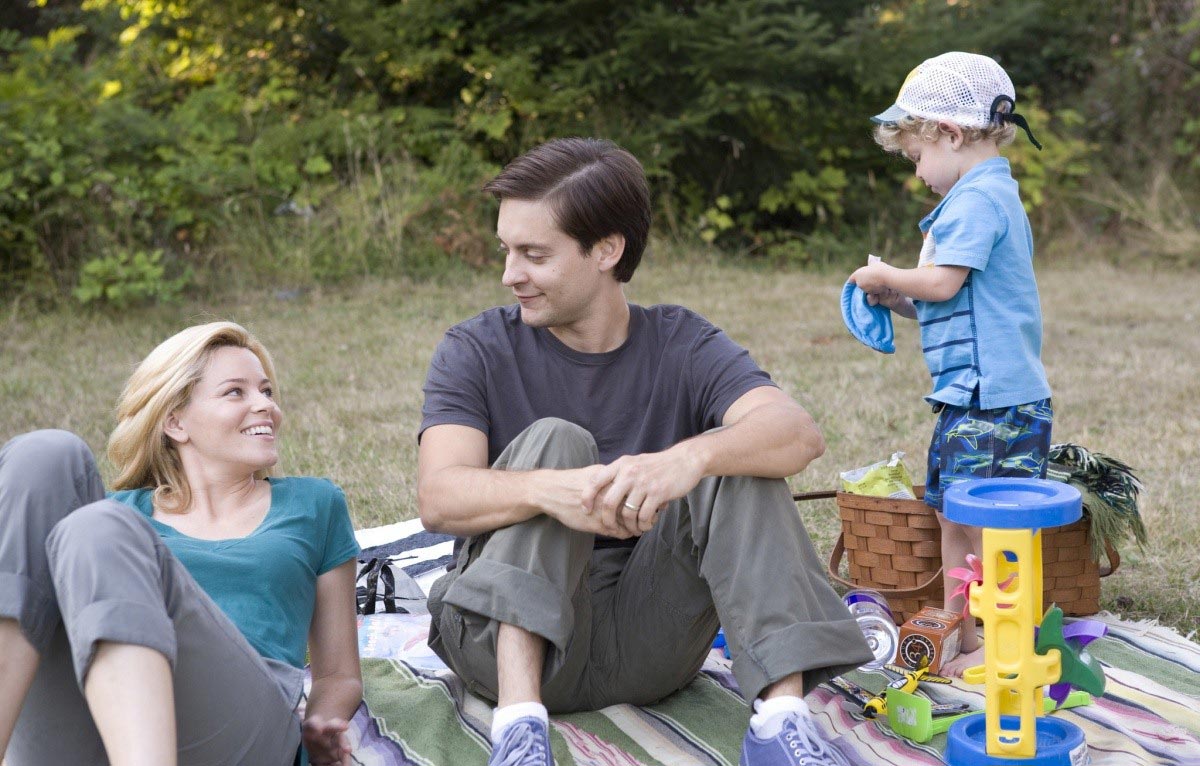 But clearly this will offer nothing but good clean family fun.
Jeff Lang (Tobey Maguire) is a simple man, with a simple wife (Elizabeth Banks) and a simple child. He is a doctor, loving life. He is trying to do the good breadwinner thing and expand his house for his growing family. But this fucking raccoon keeps messing up his lawn. This pisses him off so much that he decides the best way to fix it is to poison that raccoon.
Things go all down hill from there.
Not wanting to give away the plot, but he also has a noisy cat lady neighbor in Laura Linney, a best friend doctor in Kerry Washington, her husband is Ray Liotta, and a strange best friend confidant in Dennis Haysbert.
That is it. People also die, there is that. And cursing. Not at all a family film!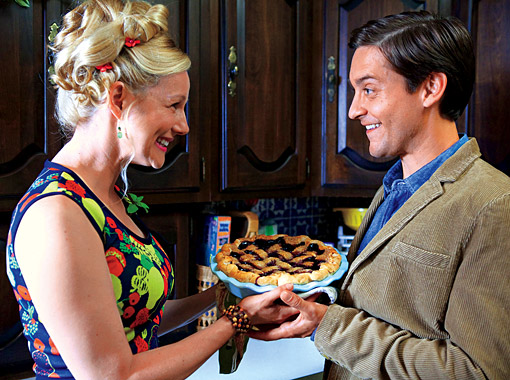 Just look at that pie. Oh yes, I love pie.
Shit, this movie was hysterical. I didn't even know it was a dark comedy going in, it kind of sprang up out of no where, but it was definitely odd and campy early on.
Surprisingly, Ray Liotta had my favorite scene in this movie, a certain encounter with him and Tobey Maguire on a bridge. It blew my mind how well dialogue-d it was.
Not to take anything away from Tobey, as he floated through his life. Some of his actions didn't seem to make any sense, but must have been part of his midlife crisis, trying to fix the wrongs he found himself buried in. Not to mention Laura Linney was strangely really hot as the "crazy cat lady".
I'd say that The Details is a surprisingly well done dark comedy, a genre sorely unrepresented in most new films. Well, ever. I want more, damn it!
3 out of 4.