May 2, 2013
The Company You Keep
Robert Redford is starring in a movie!
That should be the first thing out of your mouth, seeing The Company You Keep. The other thing you will notice is it has quite a hefty list of famous actors thrown into the mix. Robert Redford doesn't act much anymore, but when he does, he calls out all the stops.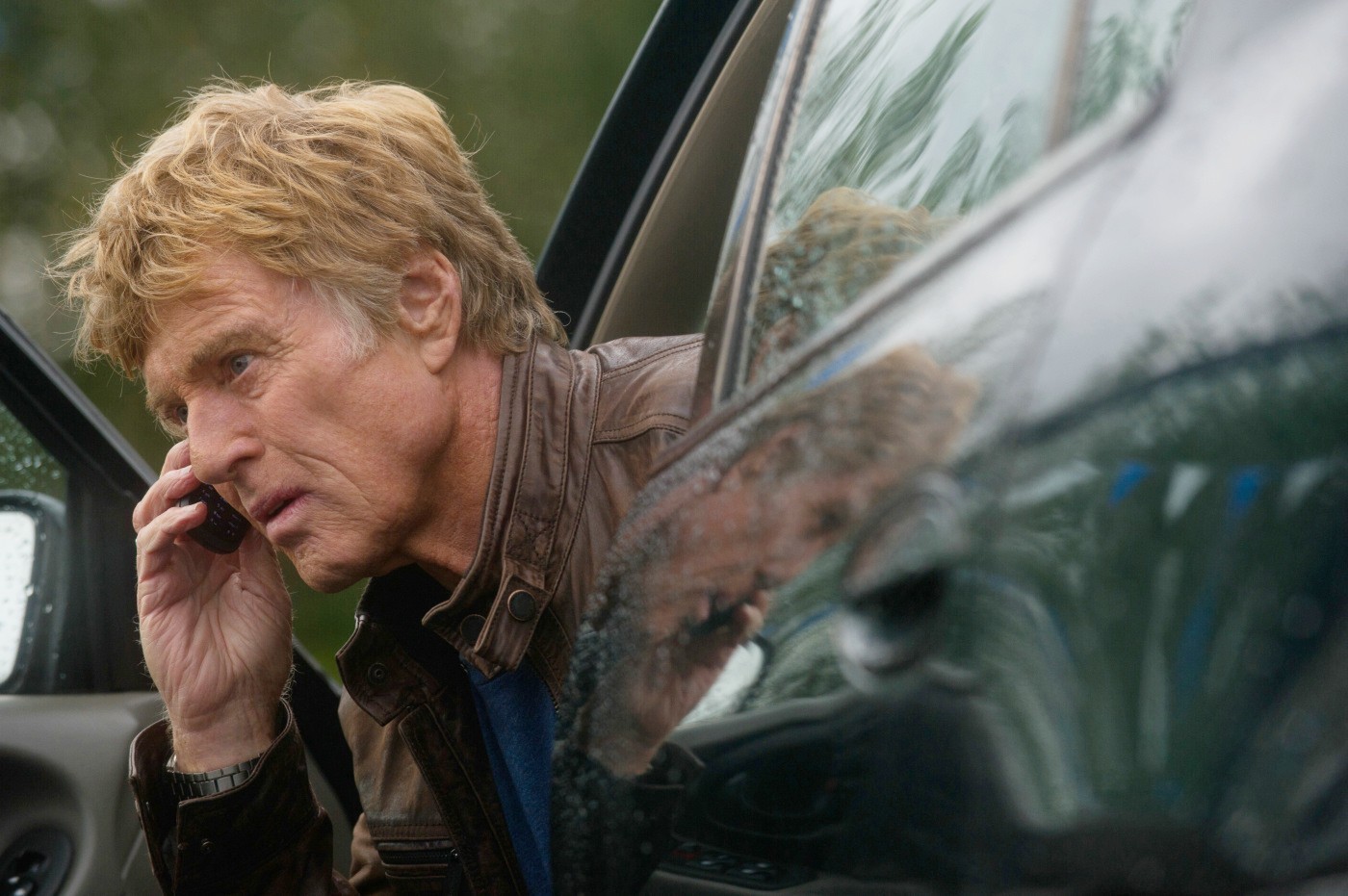 See? This is him literally calling out all the stops.
From watching movies, I have learned that the 1960's were a terrible time. But hey, terrible times lead to great movies about how terrible it all was. War, protests, the whole shabang. Some protesters couldn't stand being peaceful though, like the Weather Underground movement. These group of youngsters thought they saw their government committing terrible crimes, so they wanted to get their attention back at home by blowing stuff up, and maybe even murder.
They also were never caught in the act and prosticuted. Until now.
Sharon (Susan Sarandon) has just been picked up by the cops, wanted in the murder of a cop from the '60s. They have everything on her and all of her phone logs. Thanks to some reporter with gusto, (Shia LaBeouf), an article was published linking lawyer Jim Grant (Robert Redford) to the crimes and a nationwide manhunt for his arrest. Hooray! Take that violent political activist from the '60s!
But did he really do the crimes he is being accused of? If he is innocent, why would he run? After all, the FBI (Terrence Howard) and newspaper editors (Stanley Tucci) all seem to think he's guilty. Yet for some reason, he is being erratic, and looking really hard for one Mimi Lurie (Julie Christie). Hmm, I wonder what she has to do with all of this mess.
There are far too many famous (and famous-ish) actors to just throw their name casually in the plot, so I will just list them all here: Richard Jenkins, Anna Kendrick, Brendan Gleeson, Brit Marling, Sam Elliott, Stephen Root, Nick Nolte and Chris Cooper.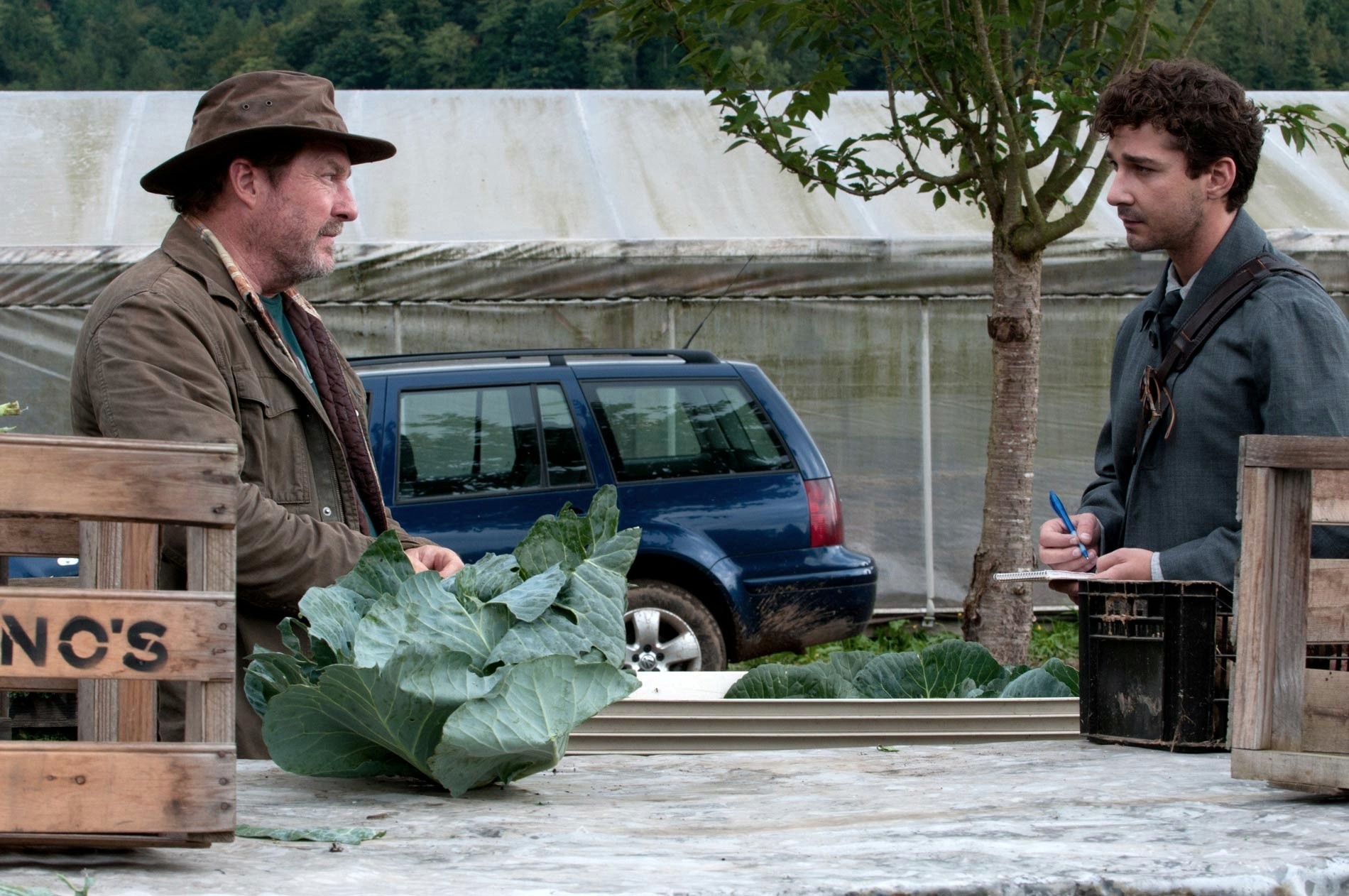 Stephen Root is standing next to lettuce. Yep, nothing to see here.
The first thing I noticed is that Robert Redford no longer looks identical to 
Brad Pitt
. But hey, now we know what Brad Pitt will look like in about 20 years.
Looking at Redford's work schedule, he hasn't been in a movie since 2007, but he has at least two more on the pipeline. The more notable one is Captain America: The Winter Soldier. Even better, the reason he is in the Marvel Sequel is just because he hasn't ever played a role like it and thought it would be fun. I love it when actors tell the truth.
As for The Company You Keep, it has an interesting story behind it, but in the end it is just okay. It takes a little bit to get going, and kind of fuddled up in the middle, but it all makes a lot of sense by the end. Not that I actually liked the ending, as I thought there were multiple cop outs from various characters in the film. Acting was fine, just like Lawless, I didn't hate Shia by the end of it, but he wasn't exceptional in it either. Seeing him with facial hair (well, the small amount he could pull off) was an interesting change at least!
In other news, watch it only if you are missing Robert Redford in your normal life and like slow moving political-ish thrillers.
2 out of 4.