November 24, 2017
The Circle
The Circle came out earlier this year, with some amount of excitement. It had two big stars in it and it was told to be a modern thriller. Or even a technothriller , a thriller about technology. Ooooh, spooks.
And yet when it came out, it actually created no buzz, was swept under a rug, and forgotten about.
I probably would have never reviewed or remembered this film, if it wasn't for my review of The Square. I decided I wanted a mini shape theme. First squares, then circles.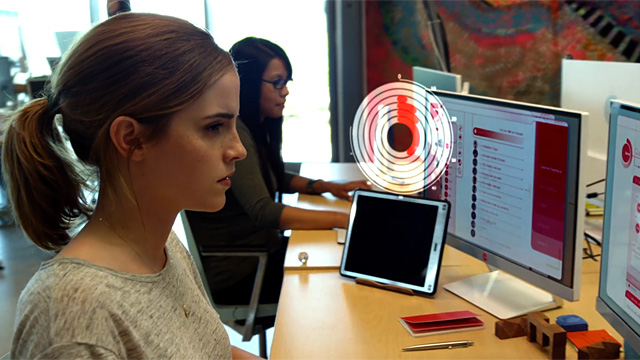 The Circle really enjoys circles.
Mae (Emma Watson) hates her temp job, hates answering calls, without benefits, and fear that she won't be needed the next day. But her best friend, Annie (Karen Gillan), has the hook up. Annie works for The Circle, a company that you may as well consider to be Google/Apple of this fictional world. The CEO, Bailey, (Tom Hanks) is super famous, he is trying to help the world, and has the sweetest place to work. Annie is high up on the chain, she goes to all the top meetings.
Well, The Circle is hiring new customer support agents. It is what Mae is already doing, but this would be for a legit company, with benefits, helping her out immensely. And of course Mae gets the job! She knocks it out of the park!
She is initially worried about doing a good job and fitting in. She is slow to accept new things, so she finds the culture in The Circle to be overwhelming. Everyone loves doing stuff there, they have groups upon groups, they have so many weekend and night events. She is getting slightly shunned for just not spending more time at work off the clock. When she is pressured enough, she accepts the social aspects of the Circle, starts sharing her whole life, and eventually goes down a path she never figured out before.
But is it good? To be so open? You know the answer is probably know.
Also starring John Boyega, Patton Oswalt, Ellar Coltrane, and Glenne Headly/Bill Paxton as Mae's parents.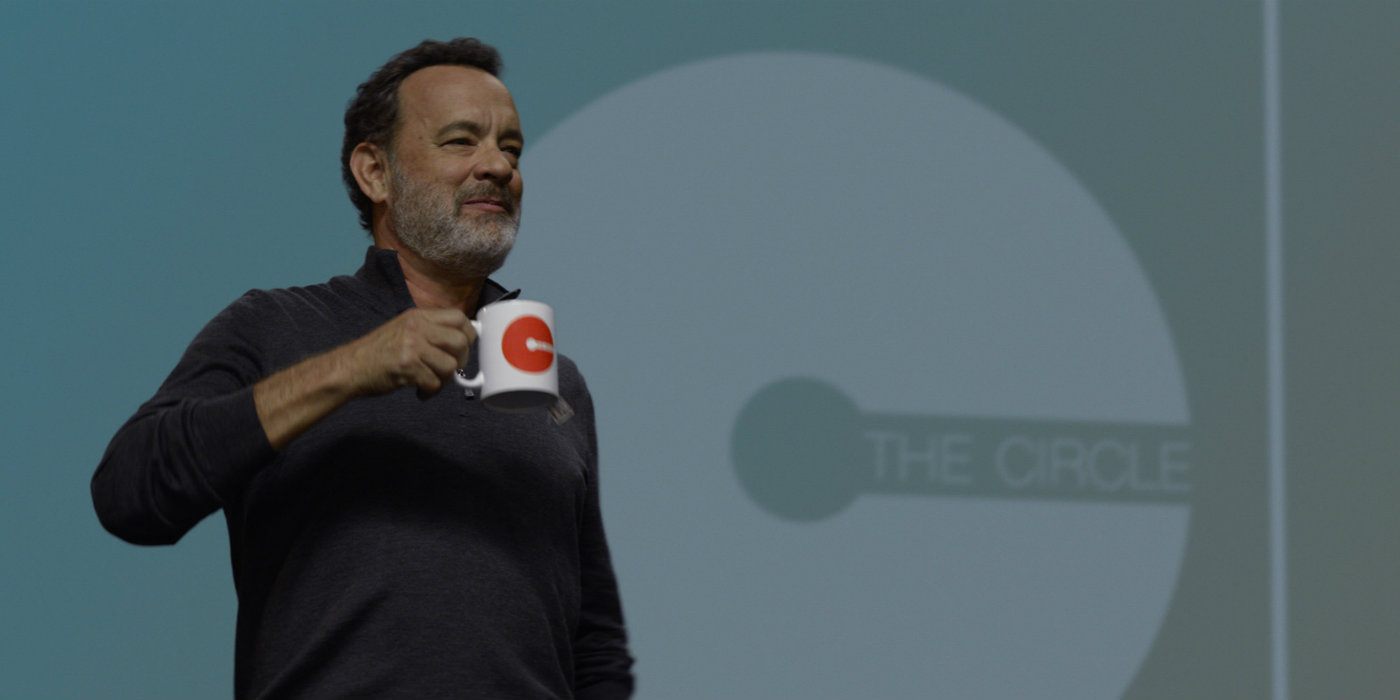 What a goddamn good cup of hopes, dreams, and secrets.
First sad note, both of the people who played her parents totally died this year! Paxton and Headly! Shit, is this movie cursed? Do we have to be on the watch for Boyega, Watson, or Hanks? Oswalt has already had a rough time recently, so I certainly hope he doesn't get involved with the curse.
When it comes to this film, it is about as subtle was a laughing and dancing clown. It is obvious where the film is going, but somehow it goes an even stupider route to get there. By ending it on a supposed happy note, it seems to have also avoided any longer lasting points about society.
The big shocker event that happens near the films climax is almost laughable. The entire thing could and should have been prevented, it didn't make sense that it was happening. A goal was achieved, and yet it became excessive for no reason. I wanted to laugh, it became so cheesy. The spiral downward up to that point was extremely chill as well. To refer to this as a thriller, when hardly any sinister things really occur is just lying.
The Circle wanted to be socially relevant and give us something to think about. Well, it was slightly relevant, and I am left only thinking on so many things they could have done to make this movie better.
1 out of 4.