Oh hey, so apparently Courtney Cox has directed a movie. She wants to go the David Schwimmer route now.
I didn't know she was the director when I watched it though. I wanted to see Seann William Scott. I repeat, I watched Just Before I Go because it was starring Seann William Scott.
Scott isn't a terrible actor, he is just terribly typecasted. Most of his characters are not smart, but they are all generally different. And fuck, Goon was the best. Fuck you if you think otherwise.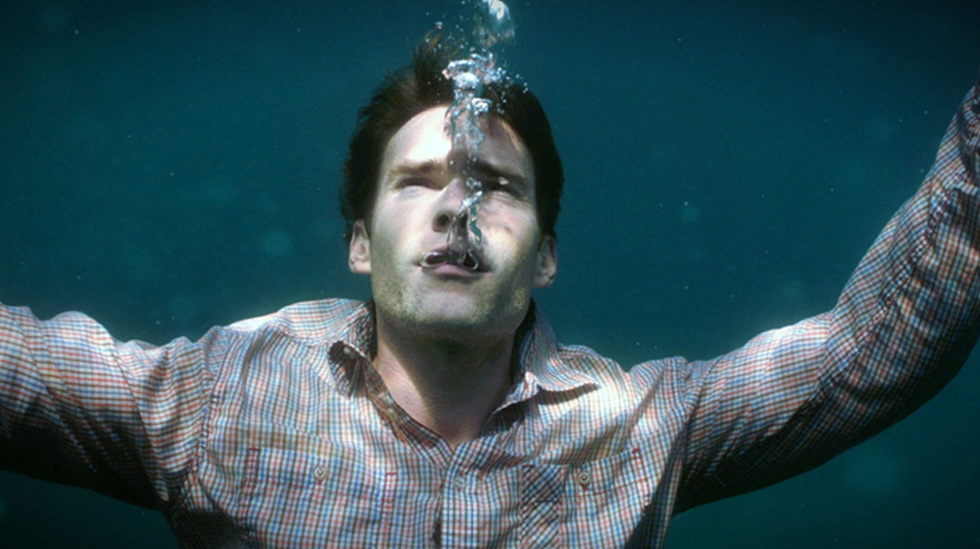 Look at him, breathing underwater. That is acting folks!
The film opens with out main character, Ted (Scott) drowning. See above. Yep, he is narrating about his death at the start of the movie, much like the very recent review of mine of Catwoman. Man, having a Catwoman comparison right off the back is not a good thing.
Let's back up, of course. Ted had a decent life growing up, until his dad died. Then he was full of grief and his life went to shit. He started getting picked on by bullies, both teachers and classmates alike. So he eventually moved away from his family and started a new life far far away. He had a boring job and a woman, Penny (Elisha Cuthbert), who accepted him. Until she left him because he was boring, safe, and stagnant.
Well shit. So now Ted wants to go back home, make amends with a few folks, and then kill himself. Poetic. Kind of. He has to beat up the local bully (Rob Riggle), berate his old teacher (I don't remember and IMDB doesn't want to tell me), and also thank a cute girl (Mackenzie Marsh) who was nice to him in high school.
Pretty simple. He even gets to stay with his dick cop brother (Garret Dillahunt), who has a wife (Kate Walsh) who doesn't love him, and a son (Kyle Gallner) who has to hide his gayness. Woo, gayness. The actual plot of this movie comes when Ted goes to yell at his very old old teacher and ens up meeting her grand daughter, Greta (Olivia Thirlby), who ends up wanting to document his final days before suicide after hearing his story. Very sweet.
Also featuring another high school kid (Evan Ross) and his mom (Cleo King).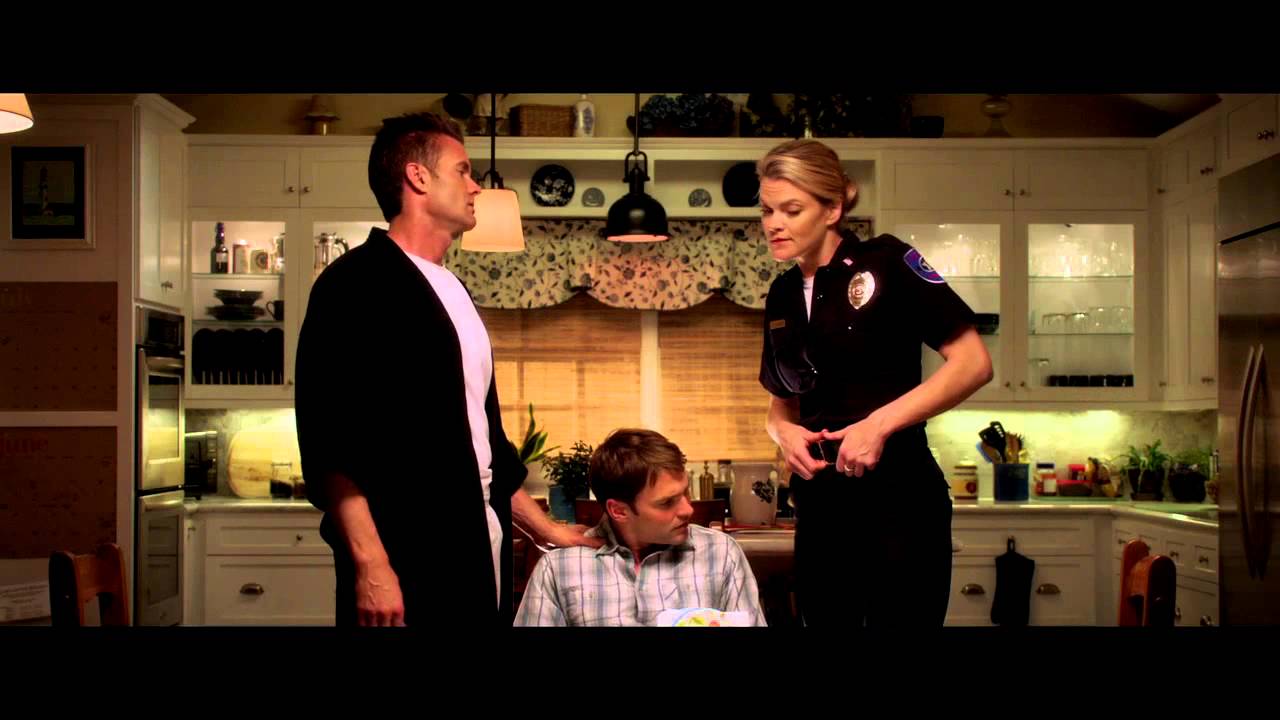 Picture chosen because I didn't want too many of Ted drowning.
Again, no idea Courtney Cox was involved in this project until I looked up picture for the movie, and instead, got a lot of her walking the red carpet. It was quite odd and I was worried I missed her somewhere in the film. Maybe she was secretly the old lady?
Unfortunately for Cox, I think a lot of the blame lies on her side of the movie field. The story has elements that seem interesting. Some of them, sure, they are common, but there were some more unique elements as well. It just doesn't feel cohesive. The film's different subplots and stories don't mold in a way that is pleasant to the mind. It doesn't know if it wants to be funny, serious, or maybe even a dark comedy. By the end, it mostly just feels cheesy/Hallmark-y. It is all over the place, which can be a good thing, but in this movie's case just falls flat. Scott doesn't do great either. He feels like such a bland character, it is impossible to root for or against him. Like if he was an actual jumper, you would turn away apathetically not caring if he fell or not. You would go and wait in a long line at Starbucks instead.
For whatever reason, this movie is rated R. There is about one risque scene that happens about three times, but they don't even show any nudity during them, making it one of the more tame R rated movies of recent months.
I have nothing more to say. It is a movie that tried to reach some deep and interesting subjects, but felt flat and just left me bored.
1 out of 4.