A couple years ago I saw Patriots Day, against my better judgement, and it felt wrong.
It was #TooSoon, the movie. It felt like it wanted to be a documentary, but also to use a lot of famous actors. It would have been amazing as a documentary, as the footage and all of that exists. Instead, we had Marky Mark running around Boston, making those actual areas relive the moments, including when the final guy was caught in the boat, which seemed to be filmed on location.
That is uncomfrotable.
And now we have our second movie about the Boston Marathon bombings, which I clearly skipped for awhile for similar reasons. Am I ready for a story like this one? Stronger is clearly being hailed as a real story of a survivor, and will end with me most likely crying in happiness.
Does it end with a happy kiss and terrorism finally defeated?
Jeff Bauman (Jake Gyllenhaal) is a free spirited Boston man, who has an energetic family, loves his Boston teams, and loves to joke around and have fun. So a stereotypical Boston man. He is also in love with Erin (Tatiana Maslany), an on again off again relationship. Right now it is off, so to win her back, he helped her raise money for his Boston Marathon run, and promised to be there at the finish line!
And he was there. Right in the blast of the bombs going off before Erin made it to the end.
This left Jeff very damaged, but he was saved by some onlookers, taken to the hospitals, who helped amputate his legs so that he could survive. But he had no legs. And now the city of Boston is looking to him as a symbol of their ability to grow from this tragedy. He has promised to walk again, and wants to be in the spotlight, he thinks. But the pressures put on him by the community drive him into relapse after relapse, feeling like a worthless potato. His mom (Miranda Richardson) is trying to help him, but it is doing the opposite.
Can he be Stronger, not just for himself, but for an entire city?
Also starring the following people, mostly as his family: Richard Lane Jr., Nate Richman, Lenny Clarke, Patty O'Neil, Clancy Brown, Kate Fitzgerald, and Danny McCarthy.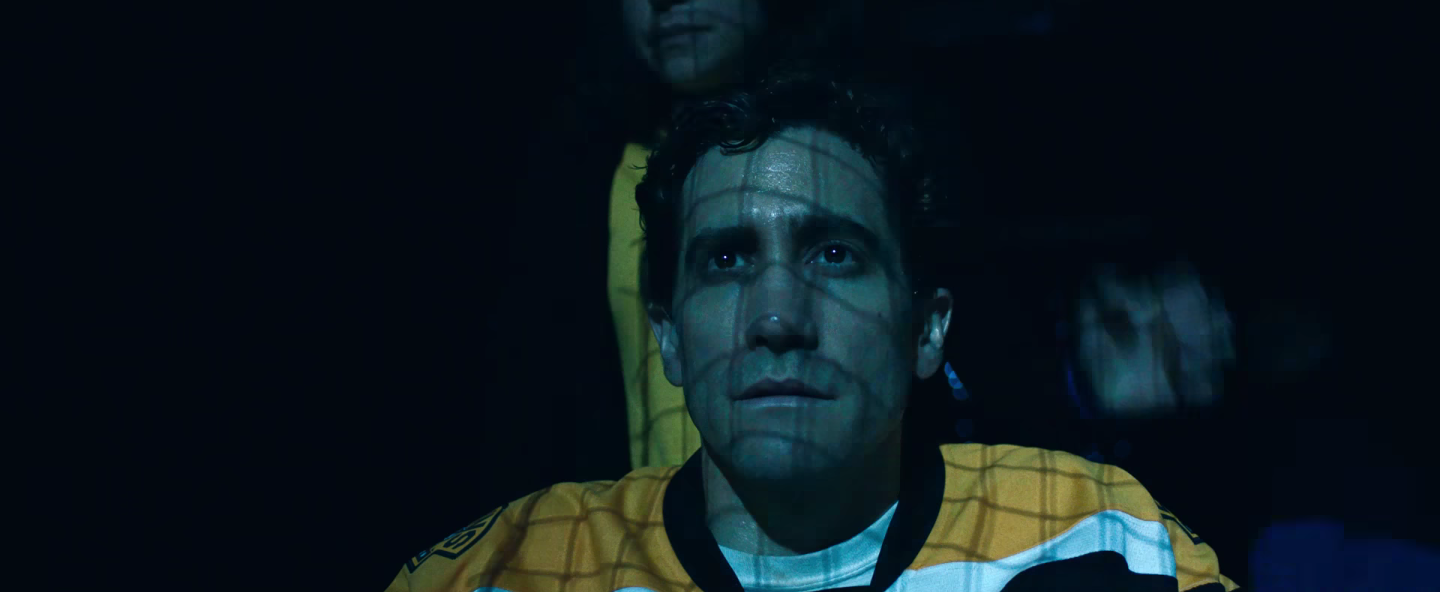 One day you wake up, no legs, and being used by the Bruins.
I went in expecting to hate this film, and sure enough, it surprised me. I expected a typical feel good story of someone struggling to eventually get through PT and start walking on false legs. I expected the long anguish scenes of surgeries, of his girlfriend crying by his bed, and all of that. But it is different. This one feels real.
Having the main character want to get better (obviously), but hated the spotlight and hated the pressures on him. His family was overbearing, random citizens walking up to him on the street making him out to be a martyr (which he obviously didn't ask for or want) felt heartbreaking. This guy had a lot of eyes on him, when he never felt special. He also was feeling survivor's remorse over the others who died because they weren't saved as quickly as him.
This whole thing is a lot more about PTSD than some overcoming great challenges story, which makes it a lot more powerful. Sure, he eventually did overcome them, but it focuses more on the challenges you don't expect someone to overcome.
And of course, the main reason to watch this – Gyllenhaal himself. A powerful actor, especially at transforming into a character. His voice and appearance was a bit funny, reminding me of his Bubble Boy self, but it definitely felt like a man who had lost his legs. Great, fantastic performance, to a much better than expected film.
3 out of 4.