Like a lot of people, I am beginning to mistrust Paul Feig and Melissa McCarthy.
Paul Feig did give us Bridesmaids, sure, but The Heat didn't feel right with me. He also has his strange obsession with McCarthy, so when it was announced he would do a Ghostbusters reboot, it was obvious he would be casting her in it. McCarthy has had a few terrible movies, namely Identity Thief and Tammy, where it seemed through all her work she could really only play one type of character.
So of course when you see a trailer for a badly named movie like Spy, you assume it is going to be one long running fat joke. Where it is absurd that she should be in the position she is in and you know, more fat jokes. It isn't an absurd assumption, given that is what Tammy was, a movie McCarthy even wrote for herself, unable to get herself out of her own type casting.
If this was a gif, you all would hate me.
Being a spy is a tough job, but thankfully you have a handler back at HQ who helps you out on each and every mission. Bradley Fine (Jude Law) is a spy, and a damn good one at that. But he wouldn't be anywhere without his handler, Susan Cooper (McCarthy). She helps protect him from surprising bad guys, helps him escape, and just keeps him aware of all of his surroundings! Things can still go wrong, sure, like when Bradley accidentally kills Tihomir Boyanov (Raad Rawi), who is supposed to be the only one alive who knows about some tiny nukes that he wants to sell. Whoops. Oh well, other than that, they are a great team!
Until he dies. She wasn't too helpful then. He was killed by Rayna Boyanov (Rose Byrne), daughter of that other dead dude. Looks like she knows where the nukes are! She also knows every single spy that we have on record, names and what they look like, so it is incredibly unlikely of any of them being able to get close to her. Now Elaine Crocker (Allison Janney) has no idea what to do, so she agrees to let Susan go undercover to find out more information, with her best friend Nancy (Miranda Hart) serving as her handler. She is supposed to avoid Rayna and instead follow Sergio De Luca (Bobby Cannavale), but, you know, shit happens.
On top of the whole, being a spy thing, she also has to deal with the fact that some of the agents have quit. Namely, Rick Ford (Jason Statham), one of their best, and he wants revenge on Rayna since knows all about him. Too bad she also is the only one who knows about the nukes! Can't let her be killed as well. Oh golly gumdrops.
Also, hey! We have Will Yun Lee and Zach Woods.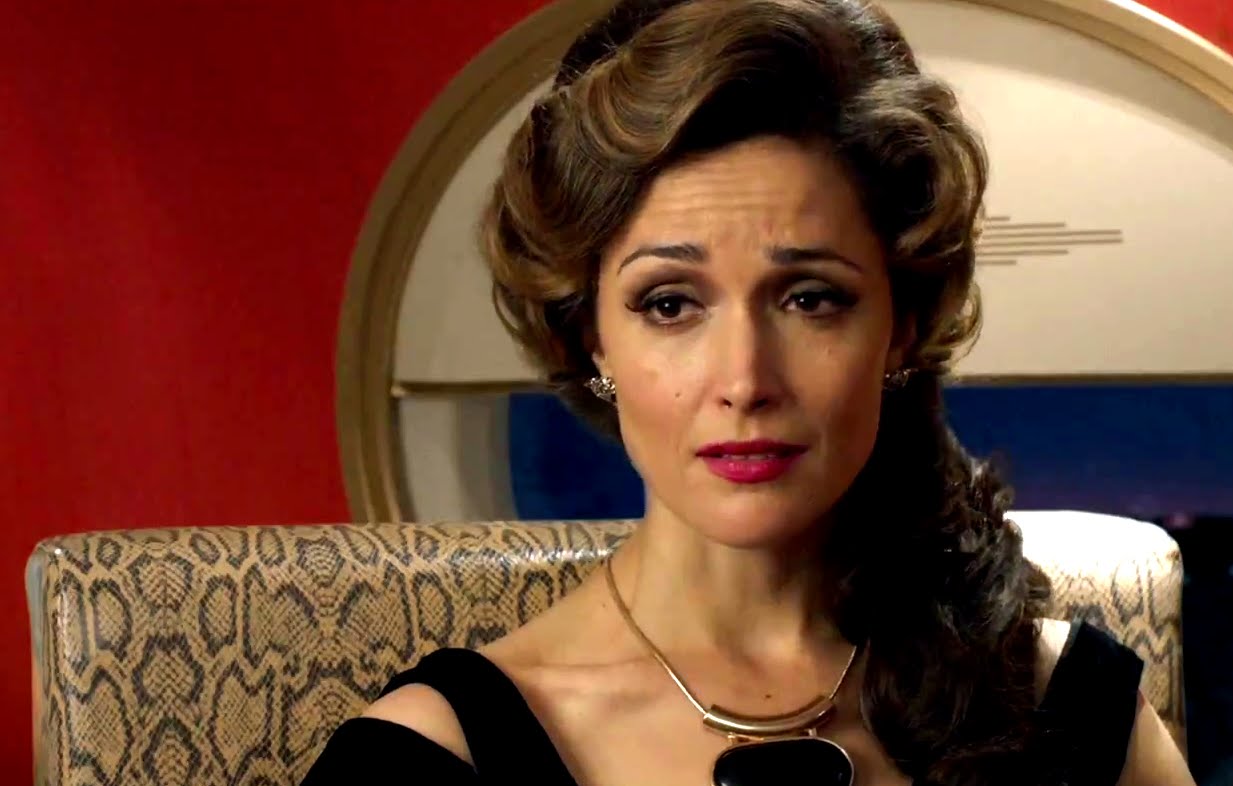 I normally only comment on facial hair, but come on, this is astounding.
Good news, everyone! Spy is not just one long fat joke. Sure, independently, on your own, you could giggle when a larger person does something athletic, but that is on you buddy. No, these jokes come from a deeper level. A lot more of them are based on how she has the body of a middle aged cat lady and the like. Way better than fat jokes.
In all honesty, Spy ended up being a pretty funny movie. Byrne still seems to have come out of nowhere in the comedy world, but she is still knocking it out of the park. Statham was in this movie and he was able to play a very Statham character. And yes, McCarthy of course carried it very, very well.
The action was also pretty decent. I didn't know how it would end either, because they set it up pretty early that anyone could be killed, not to mention them wanting to earn the R rating.
One thing the film lacks is rewatchability, as in, I don't ever see myself buying the film because I know I will never be in the mood again. But our female leads are fantastic, even Hart, and Statham provides some nice laughs as well.
3 out of 4.