March 3, 2014
Romeo and Juliet
Mannn.
Fuck Romeo and Juliet.
There, I said it.
The story is terrible. People think it is a romance, and a story about eternal love, when it is a dang tragedy. So then people overly romantisize it. Then we get the fiftieth movie version of it. And…and…and for SOME REASON. ALL OF THE MOVIE VERSIONS ARE THE SAME.
Well. Most of them. Some take the basic tale and put a unique spin on it. Thank you, Romeo + Juliet, West Side Story, and Warm Bodies.
Everything else just feels like the same dang thing every time, and this remake is abso-fucking-lutely no exception. Shit, even Gnomeo and Juliet tried to do something different.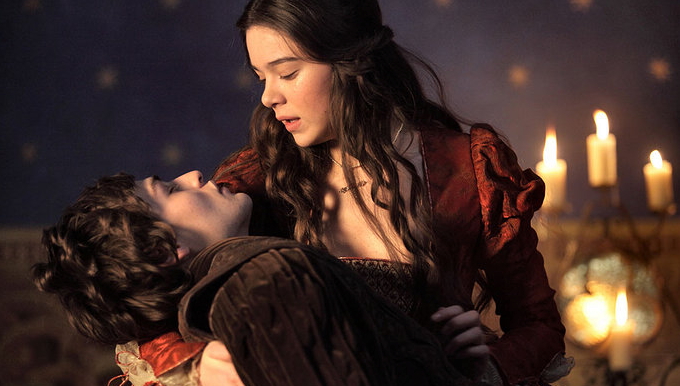 100% of this is all the same and boring at this point.
When I first heard they were doing this new new new version (which no one gave enough shits about to even let it go to most theaters before getting its DVD/Blu-Ray release), a blurb described it as "The Romeo and Juliet for the Twilight generation!"
What?! Oh god no.
That means it for sure would be heavily romanticized, with like, darker filters to make them seem so dang tormented. But I had hope with that description. I had hope that it would mean that this movie is slightly different. Maybe it won't take the actual Shakespear script, and just have people talk normal? Maybe it will put it in a more modern setting and relate to the kids of today.
Haha. Hahaha. That's another big fat nope. This is just another dang Romeo and Juliet, same dialogue, same plot, just slightly different production value. Nothing new or redeeming.
Hailee Steinfeld plays Juliet and Douglas Booth plays Romeo. Paul Giamatti the friar!
We got a Tybalt (Ed Westwick), a Mercutio (Christian Cooke), and a Nurse (Lesley Manville).
We got the Capulets (Damian Lewis, Natascha McElhone) and the Montagues (Tomas Arana, Laura Morante). We even have a Benvolio (Kodi Smit-McPhee) and I definitely don't remember his importance.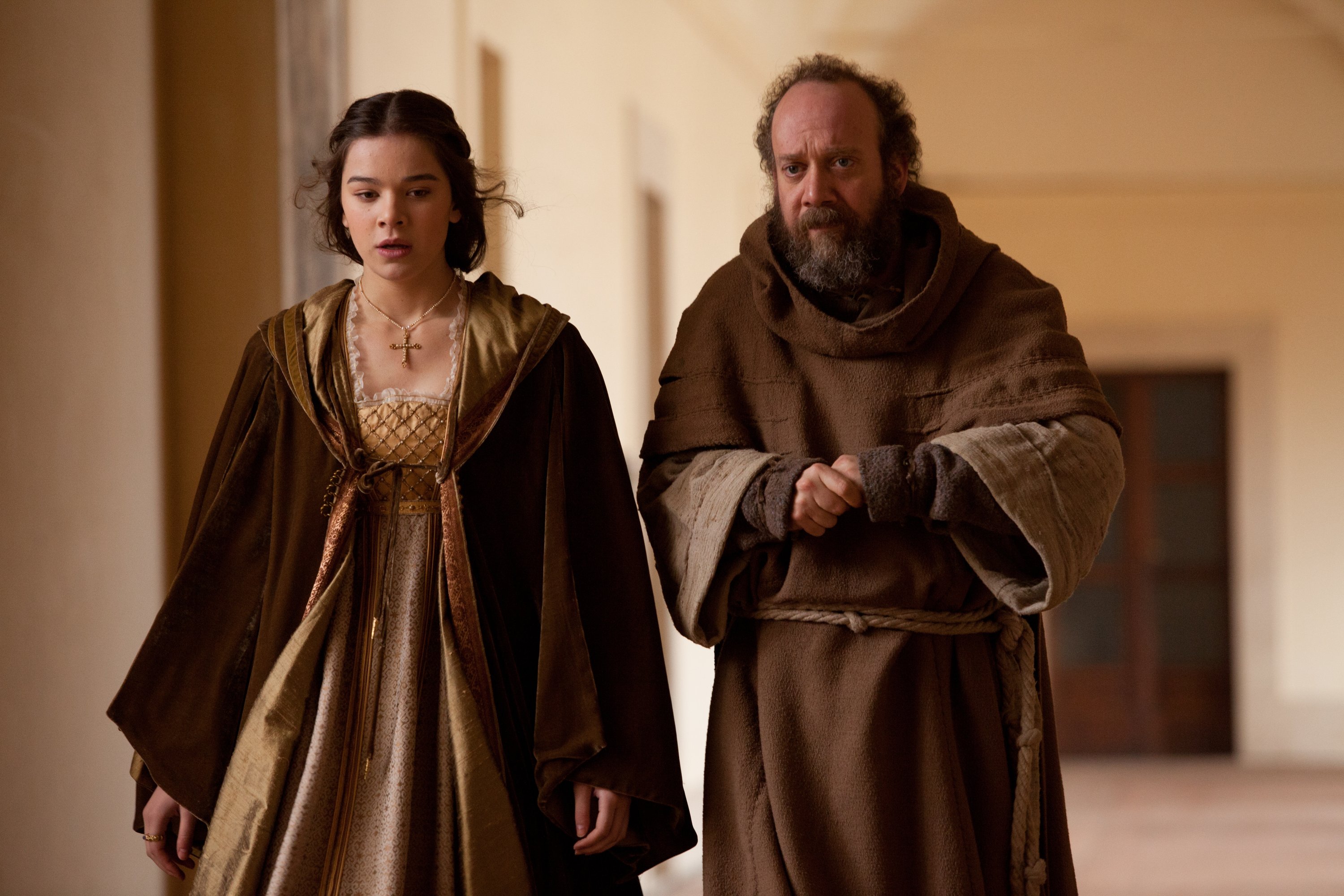 Shit, even Paul Giamatti looking creepy is still the same.
Dang it, Hailee Steinfeld. You were so so good in True Grit. You were. Then you did this movie. And 3 Days To Kill. And a pointless role in Ender's Game. You are probably one bad movie away from losing any of your acting cred.
To everyone else involved with the making of this movie, fuck you guys. Seriously. You are who people are talking about when they say Hollywood has run out of ideas and try to defend you guys. This shit is unacceptable. All of it.
And yet it is still a 1 out of 4. Why? Because despite my outrage towards its existence, I still realize it isn't bottom of the barrel stuff, it is just entirely pointless stuff. The acting wasn't super bad, it was mostly just indifferent. I can't complain about the plot, because its Shakespeare. I can say however that it is worthy of being avoided just for contributing nothing new to society.
This might read as a big rant, but I won't even edit this one. I am done with this damn movie.
1 out of 4.