January 18, 2016
Ride Along 2
Two years ago, I was facing another hoard of January movies and afraid of what might come out. But I had seen a trailer for Ride Along months before and was a bit excited about it. Kevin Hart can amuse me and the concept seemed funny enough. It was going to be the movie to save January for me. I was so ready for it.
And then it was average. It being average made me feel even more disappointed since I had such high hopes for it. That Awkward Moment ended up being my good January movie.
That's right, with fucking Zac Efron.
And now two Januaries later, we have Ride Along 2. Kevin Hart also had The Wedding Ringer last January, making it three years in a row he has had a film come out that month. That is never a good sign for an actor. I hope he is getting some other roles out there somehow.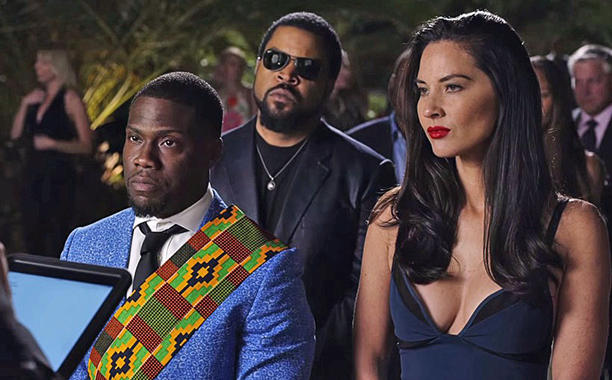 This time with new hilarious side characters who are from the finest of films before this one!
The sequel takes place only a few months later, I think. Ben Barber (Hart) is now a police officer, but he is in the mentoring stage and not a full time cop just yet. So he gets to shadow other cops, lieutenants and detectives, like James (Ice Cube)!
After a drug bust gone bad, James finds a mysterious USB drive with a crazy hard to beat encryption. Thankfully the hacker who did it left a calling sign and they are able to track it to A.J. (Ken Jeong) out of Miami. James only agrees to take Ben along with him as part of his training as a wedding present to his sister (Tika Sumpter). Oh yeah, the wedding is in a week, so hopefully they get back in time.
Oh no! It turns out A.J. is involved in a murder plot. And maybe someone out to murder him as well. This turns their quick Miami trip into working with Detective Maya (Olivia Munn) to solve the whole thing before they get dead. And not a spoiler, as it is the first scene, it is clearly the nice rich ship dude, Antonio Pope (Benjamin Bratt) behind everything. They just have to figure that out using their smarts first.
Also featuring Michael Rose, Sherri Shepherd, Carlos Gómez, Bruce McGill, and even smaller roles by Arturo del Puerto, Tyrese Gibson, and Glen Powell.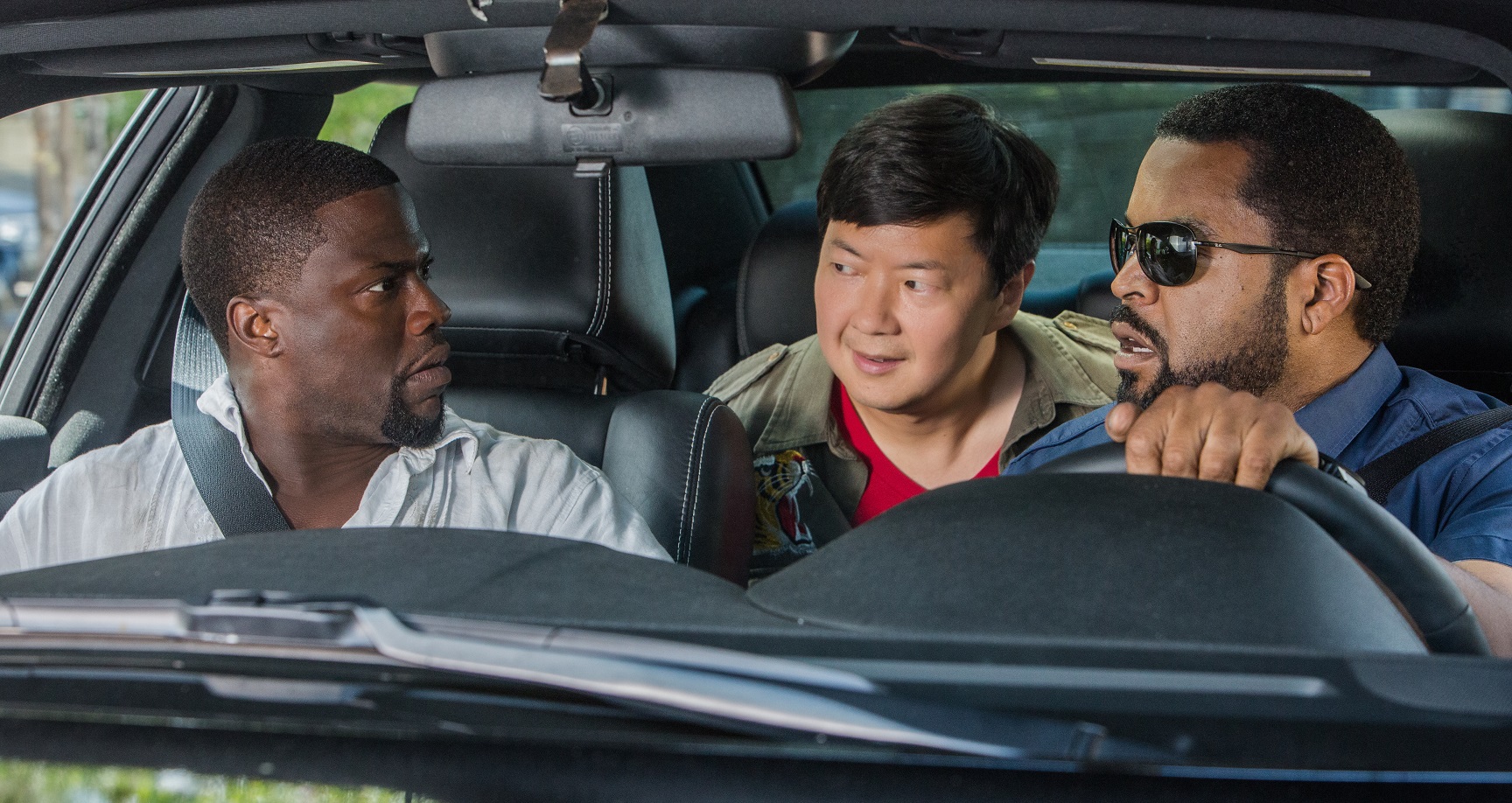 As I said and I shall repeat again, the finest of films I tell you!
Ride Along 2 was worse than the first film. It is an Action Comedy that has barely any laughs and non exciting action. It is a bore, which is definitely not an emotion you ever expect from either of those genres. You can totally expect that from Dramas.
In terms of humor, I did find one part near the plot finale did make me laugh. I laughed out loud and a lot, it was a nice shake up. But one great joke doesn't save the film. Maybe I am getting immune to Kevin Hart's ranting. Ice Cube had to play a serious guy, but 98% of his jokes fell completely flat. As for the action, it seemed almost like a parody without it being a parody. It had so many action cliches it was like watching something that came out of the 90's but it never was aware of that fact. Explosions for every minor thing (which can be funny if intentional, like in 21 Jump Street), terrible shoot outs, and never any real fear or worry behind it.
There was one car chase scene where, in order to explain why Ben was a great driver during it, the film became to morph into a pretty bad looking video game. It was supposed to be similar to Grand Theft Auto, but the constant shifting of the game in his mind and in reality was only a major annoyance and took away from what could have been one of the more exciting parts of the film. In that sense, it is another example of what some movie in the 90's might have done, but nowadays only a straight to DVD film would think that is a good idea.
On a final note, do you know the last time a movie decided to place its sequel in Miami? Do you? It was fucking 2 Fast 2 Furious, a travesty of a movie, and it is a surprise the franchise didn't die on the spot. I don't see this franchise lasting 7 movies, because at least The Fast and the Furious was decent. This is two weak films in a row.
1 out of 4.