I saw the trailer for Quartet once, probably. I think. Yeah, just once. Looked interesting. Comedy about a group of old people musicians. They might sleep around.
Then I realized. Literally, just now, that I actually saw a trailer for A Late Quartet, and not Quartet. Yep, two different movies about old people musicians within six months of each other probably. That explains why I thought I saw cellos on the cover of Quartet. Whoops.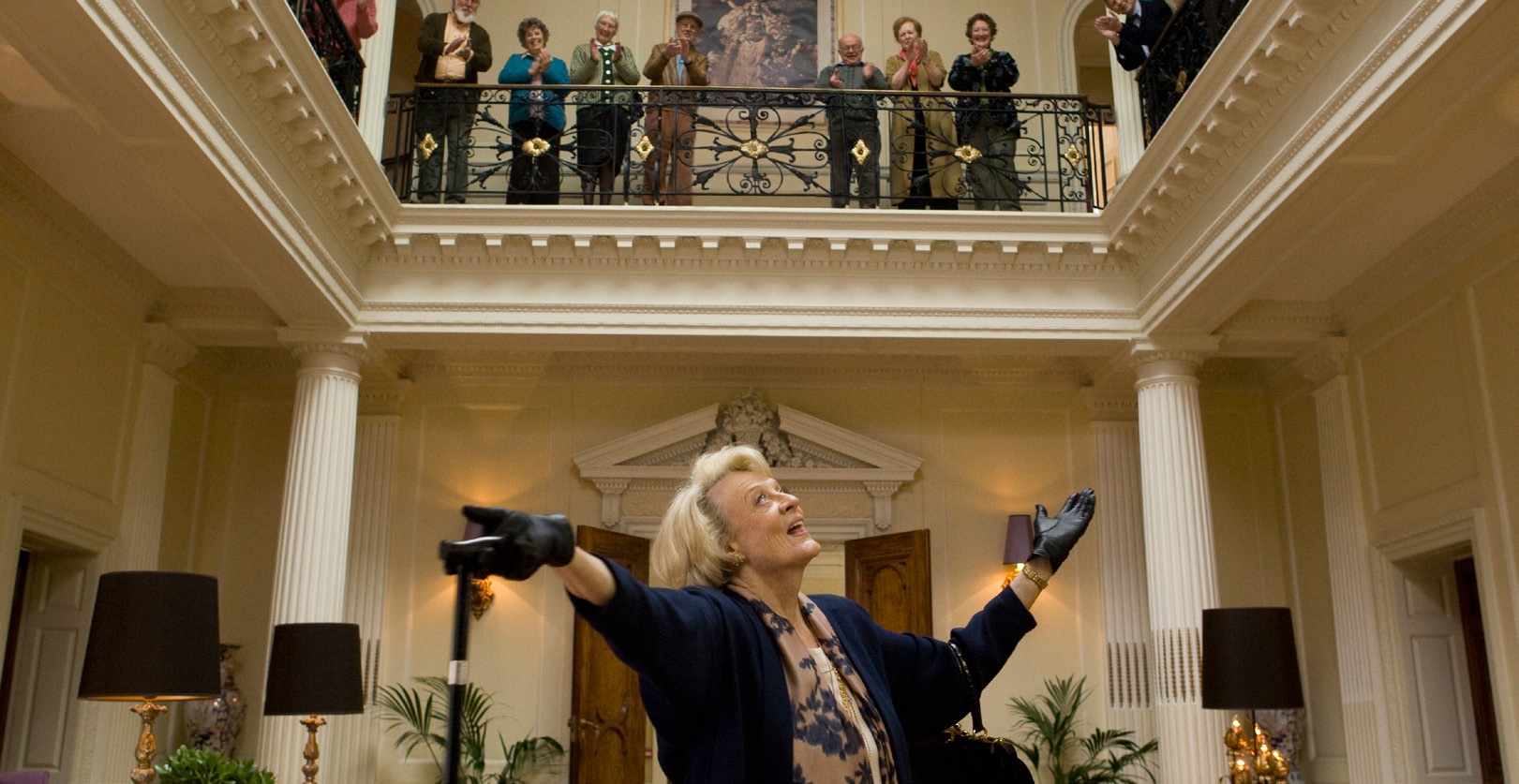 Hey, statistically half of that applause is probably for the other film. Gloat less, please.
In the UK, there is a retirement home for older musicians. Basically, every single one of them end up going too, if they were a big deal, they are totally there. Strange that none of them just live out their life in luxury and want to go to the retirement home.
Well, despite all the big names, the retirement home is constantly fighting to stay alive. They have a yearly gala to raise money to try and stay afloat, where they all put on a show of music and singing. Some dancing too, maybe.
Big news! Jean Horton (Maggie Smith), famed opera singer is totally joining their ranks now that she has a bad hip. But, gossip side, she was supposed to marry Reginald Paget (Tom Courtenay), but cheated on him and left him broken hearted. She might not have known he was at the same home, even though it makes perfect sense.
Well, Reginald's good friends, Wilf Bond (Billy Connolly) and Cissy (Pauline Collins), decided that they need to convince Jean to sing in the gala with them a special piece. A famous Quartet that they all used to do back in the day.
But Jean doesn't want to, because she is worried she can't sing as well anymore. Not to mention the awkwardness of being around Reginald. Oh boy, if they do convince her, will they actually be good? Also featuring Michael Gambon as the Gala director, and Sheridan Smith as the head nurse.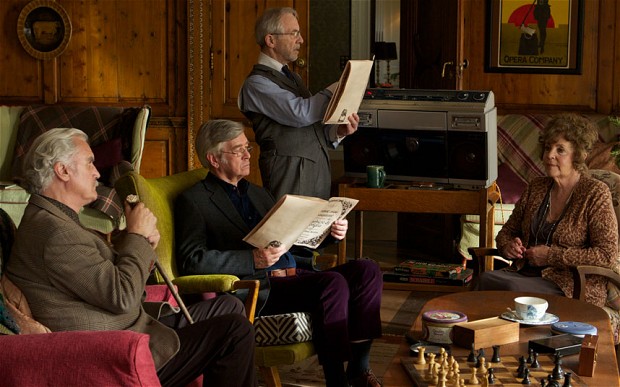 Maggie Smith's contract says she cannot appear more than twice in the same review.
Fuck this movie. Shit. Like, nothing happened. This is the first time director role for Dustin Hoffman, and I couldn't be more disappointed with the end result. It is actually just some secret love song for famous opera singers and musicians in the 50s to the 80s, and they might have used actual people to play the other house guests. So most of the film was old people singing to change between scenes, which is fine as a transition, but the scenes were never really that good.
It was slow. But more importantly I noticed something. The practicing for the gala was shown in a montage. I was getting worried they wouldn't actually give us the group singing. After all, they are actors not singers. Lo and behold, when it came time for them to perform, we got jack shit from the actual actors, making this film feel like 100 minute of just teasing us. Come on, let Maggie Smith get her sing on, fuckers.
The only redeeming quality for this movie, and for why it is not a 0 out of 4, is for Billy Connolly. Hot damn, his character was hilarious, and pretty fantastic.
1 out of 4.