February 1, 2018
Oklahoma City
Oklahoma! is an old famous musical about the state above Texas. People love Oklahoma.
Oklahoma City is the capital of Oklahoma, and it has more mixed reviews when compared to the old musical about the state.
The Oklahoma City Bombing is a tragic event that took place in the 1990's. It has very strong reviews that are not favorable at all towards the events that took place. Some people like it, but those people are assholes.
And this documentary, Oklahoma City, is not just about the bombings that people really disliked, but events that led up to the bombings, where the people involved got their ideas and the big events that made these people take action.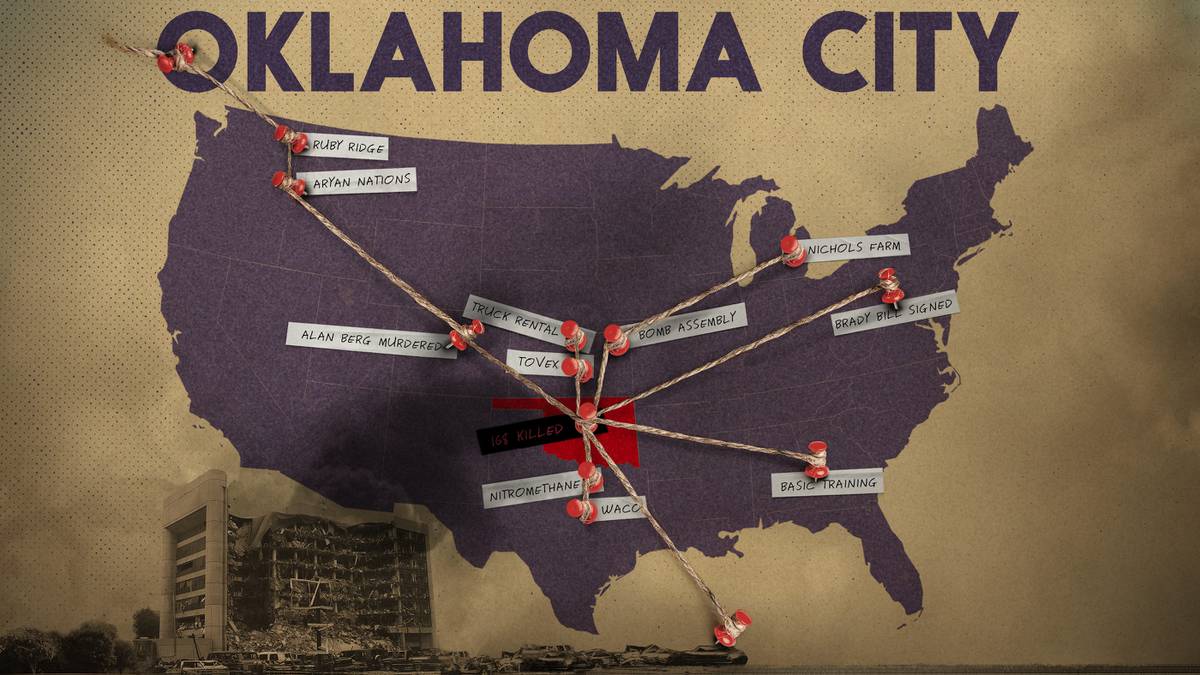 And apparently there are a decent amount of people you may not know anything about!
The reason I wanted to see Oklahoma City was because I was very young at the time of the bombing attack. I heard about it occasionally, the name Timothy McVeigh was one on my subconscious. I definitely remember it being a big deal when he was executed, although I still didn't fully understand why. And then 9/11 happened later that year. It sort of took over the world in terms of disasters by terrorists, and the OKC bombings were just not important news anymore.
So due to all of this, my knowledge was lacking, so why not a documentary to not only catch me up, but tell the entire story and make me very well informed. After all, the event is done, it has been fully investigated, there isn't anything new anymore to learn.
We can find it all in one condensed documentary place!
And it definitely had a lot of information, but information that just seemed all over the place, in my mind. We started way back, getting a lot of information about people I had never heard about before. It just took so long to finally feel connected to the bombings themselves and to McVeigh.
If the documentary had done a better job relating these previous events, like Waco, to OKC, then it might have felt more coherent. Unfortunately, it told a very linear story (which I admit, totally makes sense). It just started so far away that I was quick to learn interest.
Shit, I want to know about McVeigh's life in particular, and his youth, and then introduce these other characters. And these other events.
But instead, this just felt like a history lesson. A lesson where you even knew the end goal, but totally still felt lost along the way.
I think I just need to really read a Wikipedia page to get the information I wanted. That will make me feel content.
1 out of 4.