April 3, 2020
Never Rarely Sometimes Always
Oh what is this? A new theatrical release but on VOD? This is the first? 
Sure, Trolls World Tour (which comes out on April 10) is a much bigger movie that was meant to come out in theaters and is instead going straight to video for families. And there have been a lot of recent movies that were in theaters for a short time having VOD releases way early to make up for the money lost.
But Never Rarely Sometimes Always hadn't made it to theaters yet and it was supposed to, and is now getting released digitally instead. So it is the first to really do this. 
And that is brave of them, even if they are a much smaller project. Especially a project with a theme like this one that would have maybe sparked protests anyways, and we don't want protesters to protest, because then they'd be in groups. Even if they have dumb opinions.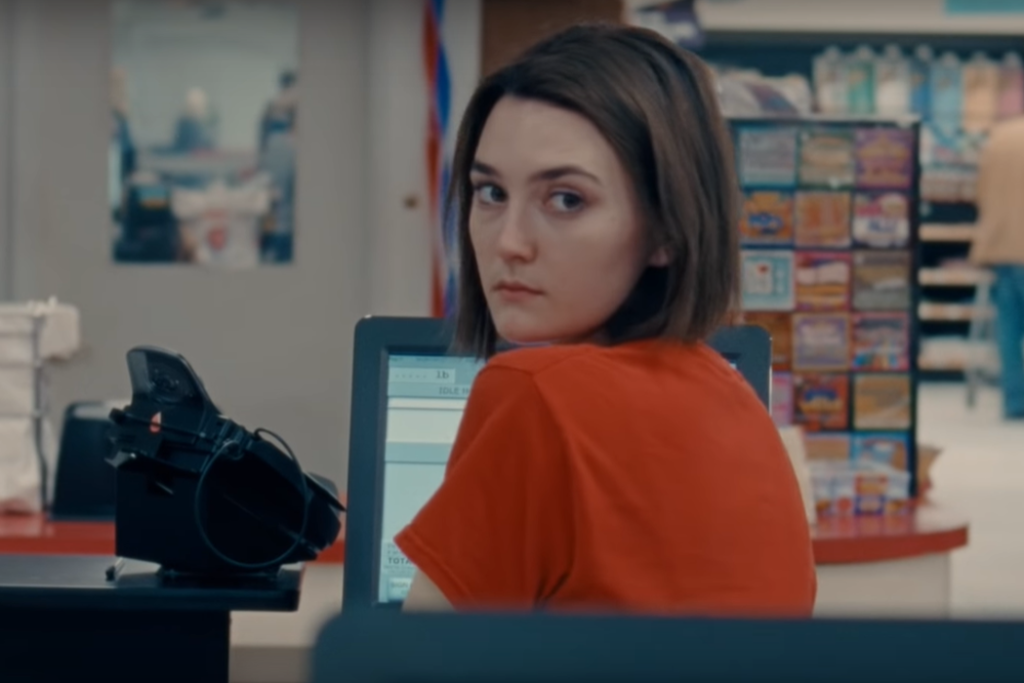 Me judging people with dumb opinions. 
Autumn (Sidney Flanigan) is just a girl, living in a world, that isn't the nicest to teenage girls. She has a job as a grocery clerk, where she and her cousin, Skylar (Talia Ryder) are definitely getting harassed by a boss.
Autumn is mad a lot of the times. Her parents (Ryan Eggold, Sharon Van Etten) don't seem to give her a lot of attention due to their plentiful amount of kids, and her dad is a full on ass towards her. She has emotions, is getting bullied, and doesn't know why she is so angry.
And then she finds out she is pregnant. About ten weeks. But she lives in Pennsylvania, in a small community, and the only place that was free for her to use was an organization that would never let abortions happen, complete with all the lie filled propaganda. And a parent would have to be involved.
So Autumn does what any girl would do. Sets an appointment in New York City, steals money from her dipshit bosses, and along with her cousin, go to get the deed done quickly and quietly, with hopefully no problems along the way. (There will be problems along the way).
Also starring Théodore Pellerin.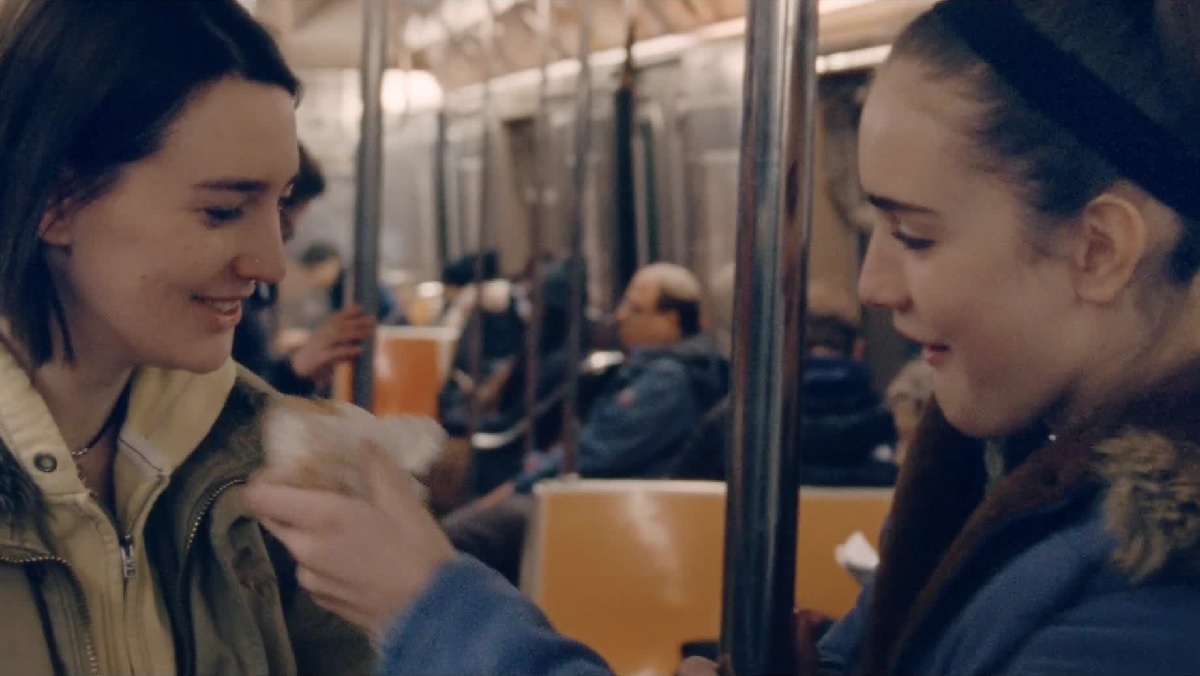 Just two teenage girls on a fun filled middle of week NYC trip to get an abortion. I'm surprised this jolly movie wasn't made decades ago. 
I had this thought when I first saw the movie, I swear. It isn't hyperbolic because of the closing of theaters. But this is my favorite movie of the year. So far.
And yes, the last few weeks have had movies pushed out, some of which already pushed to next year. There is going to be a big lull in films for the rest of the year, so I have no clue what this sort of landscape will bring for cinema. This might remain my favorite movie of the year, the only one that I have given this rating to so far.
Now, this movie is not funny. It is a realistic take on the subject, it is serious, and some not great things happen. The scene where the title comes from definitely wrecked me emotionally. And that is why my intro wasn't spent making fun of it like I originally planned.
I love that this film comes out the year after the terrible, propaganda induced Unplanned movie (sponsored by Ted Cruz). That one made my worst of the year list (spoilers). It took everything from the anti-abortion list playbook and tried to make it seem like a true story in incredibly deceptive ways. 
This film is quiet. It is just a story. And yes, an abortion happens. Does that make it pro abortion? Maybe. What it really does is highlight how shitty these various state by state laws are that make it incredibly hard for people to get out of a tough situation. And that isn't cool.
4 out of 4.