August 3, 2016
My All American
My All American is one of those films that came out in 2015 that I just flat out avoided. Football films have been extremely disappointing lately. Heck, for quite a few years I guess. After the extreme disappointment that was When The Game Stands Tall I knew I couldn't see another one in theaters for some time.
On top of that, Aaron Eckhart has also been equally disappointing, almost entirely, since The Dark Knight. Dude needs to step up his game, I am tired of being let down.
According to IMDB, this movie is actually called Courage. I just have not heard that said about it in any other context, except for it being a big part of a title of one of the many books on this subject. Fucking IMDB, stop being weird.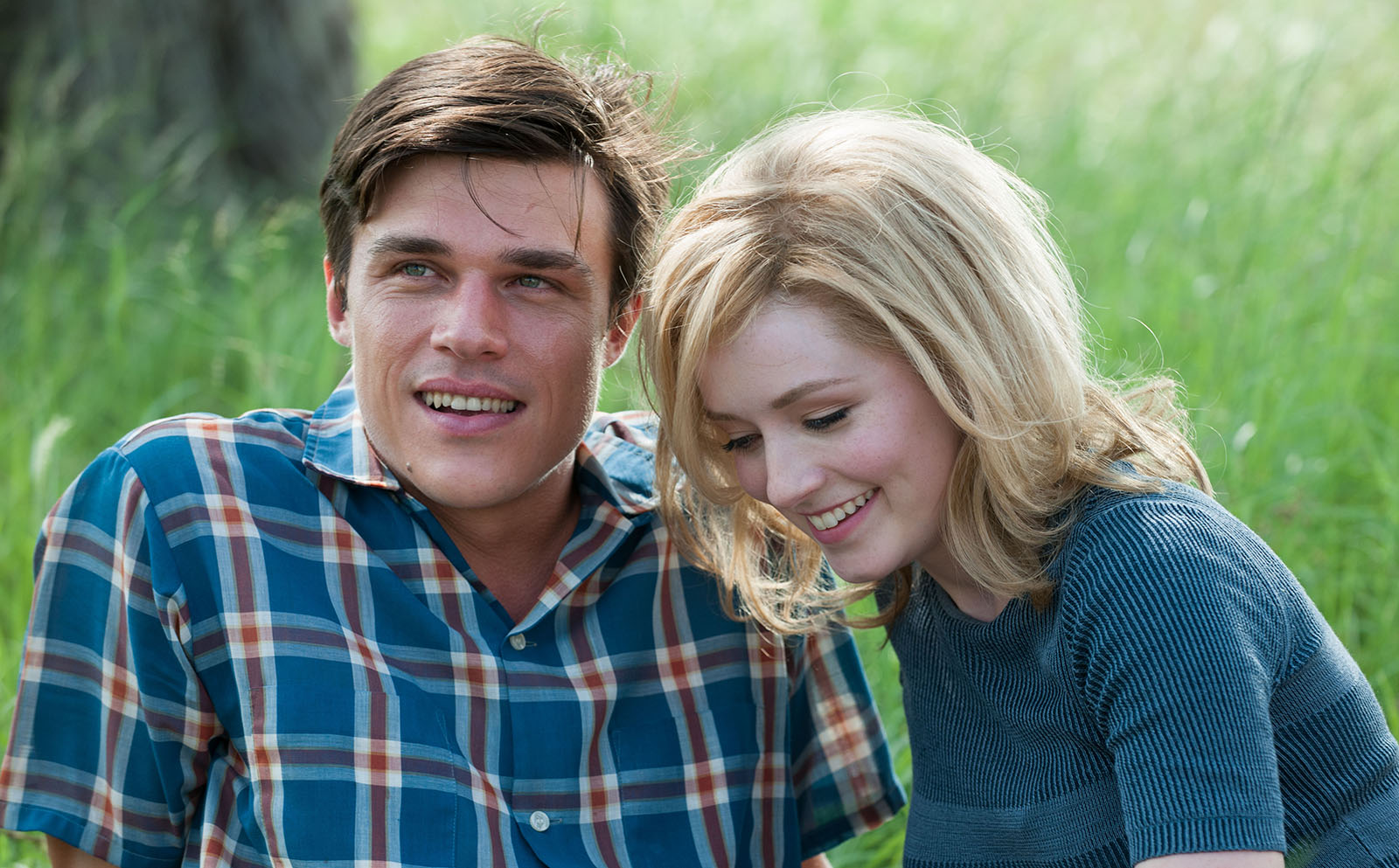 There is no way this image is not a hand job. Can they show this in a family movie?
This is a true story of course, and of course, some of this is a bit unbelievable.
Despite the billing, it is about Freddie Steinmark (Finn Wittrock), a boy with a lot of heart. But you knew that, why else would he get his own movie? He is a smaller guy, like Rudy, sure, but he gives it his all, he is super fast, and smart on the defense. He is a safety, and fantastic. But because of his size, no one gives him a chance. Except for one guy, Coach Royal (Aaron Eckhart), at the University of Texas. The Longhorns.
He sees his drive. And he also has a friend, Bobby Mitchell (Rett Terrell) who might come by as well. A nice two for one.
Well, sure enough, Freddie becomes their main defensive player. He is on the highlight reels. He is top form. He wants a national championship. And he might be able to force his body to go places no single human body should go. But will he become an All American? That is really what is important. He won't. Nope. Sorry. But they let you know that one right away.
His parents are played by Michael Reilly Burke and Robin Tunney, girlfriend by Sarah Bolger, and other quarterbacks are played by Juston Street and Donny Boaz.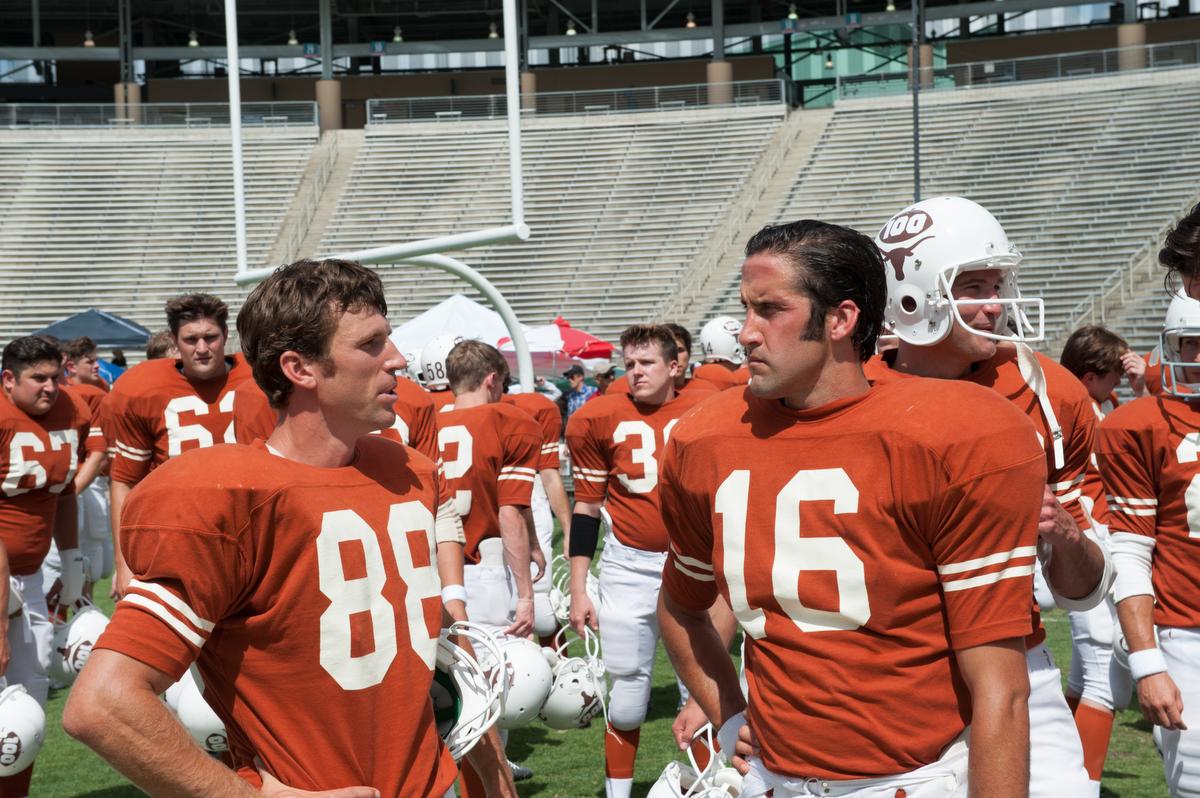 Holy shit, is everyone on this college football team a guy in their thirties?
Heart. Drive. Inspiration. I already made the Rudy connection, but apparently Steinmark was a bit better than Rudy. Rudy got to play one game, because he was willing to practice so hard and make it his one goal. Steinmark had family support since he was kid to be the very best and it actually showed, despite his size. Steinmark helped championship games get won and rivalries get stomped down.
My All American is better than it has any right to be. It is more or less a by the numbers inspirational sports film. It is PG, it shows mostly just some personal struggle, and it is about an optimist. It has a lot of really easy material to pluck from to get people nostalgic and tearjerking. In fact, by the end it feels like it is trying to hard just to get some cries out. Did I cry? Yes, but only like half of a cry. It didn't fully get to me, despite giving its best.
The film is also surprisingly well shot. You can generally tell what is going on during the plays, everything looks really nice and you can tell that someone wanted to put their best foot forward for the film. In terms of acting, most of the side characters are understandably average, being reduced to mostly one or two bit players. But Wittrock as our lead was a joy to watch and is the type of lead you want in a sports bio pic like this one.
My All American won't be for everyone. In fact, I probably won't watch it ever again unlike what I do almost bimonthly for Remember the Titans. But it was a better effort than recent fair and hopefully means we can get some better football movies in the pipeline soon.
2 out of 4.