February 27, 2016
Mustang
And here we are, the day before the Oscars, and I have just but one more film to plug before the big ceremony. It is unfortunate that I was only able to check out 2 of the 5 films nominated for Best Foreign Film, but 2 is better than none, and roughly on par with my average over the last few years.
I picked Mustang because it came highly recommended from a number of people I know, and hey, it seemed like an interesting story. Not to throw any stones at eventual Oscar Winner Son Of Saul, but ever since three years of middle school crammed every single Holocaust story down my throat, I have cared very little about the events of 70 years ago.
I like fresh original ideas, even if they are based on true events of the directors life. The director of Mustang is a woman as well and the fact that I find that notable shows the general problems with director diversity.
Mustang is a dual French-Turkish film, although filmed in Turkey, spoken in Turkish, and only about Turkey. It makes it my first Turkish film review ever, even if it is only "half Turkish."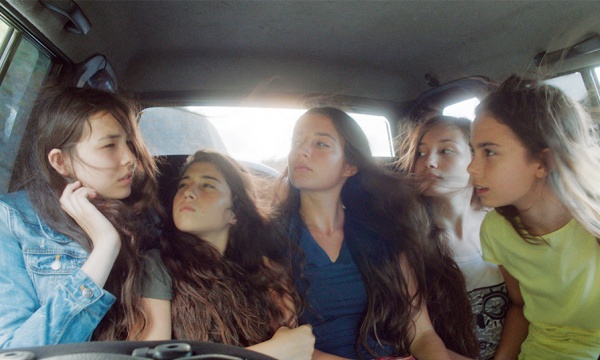 Every hair on the heads of these ladies is Turkish as well!
Set in modern-ish times in a small village in Turkey, this is the story of five sisters relatively close in age. All of them are pre-teen or teenager. Also known as the scariest time to be a woman. It starts with the last day of school before summer, where one of their favorite teachers is moving away and so they are all a bit sad.
Lale (Günes Sensoy) is our youngest and the most tomboy-ish and also our narrator. Her sisters are played by Doga Zeynep Doguslu, Tugba Sunguroglu, Elit Iscan, and Illayda Akdogan.
So to cheer themselves up, they end up playing in the beach waters with other classmates. They play chicken, which involves them getting on boy shoulders and trying to knock each other off. Fun times. However, when they get home their grandmother (Nihal G. Koldas) scolds them. Inappropriate touches with boys!
They are all orphans living with the grandmother and uncle (Ayberk Pekcan). And due to the talk of the conservative town on their morals, they are now forced to stay in their house. It slowly becomes a prison. They aren't allowed to leave and play with friends. Or return to school. No, they need to learn how to be wives, no more freedom, so they can be married off and become someone else's problem. One girl at a time.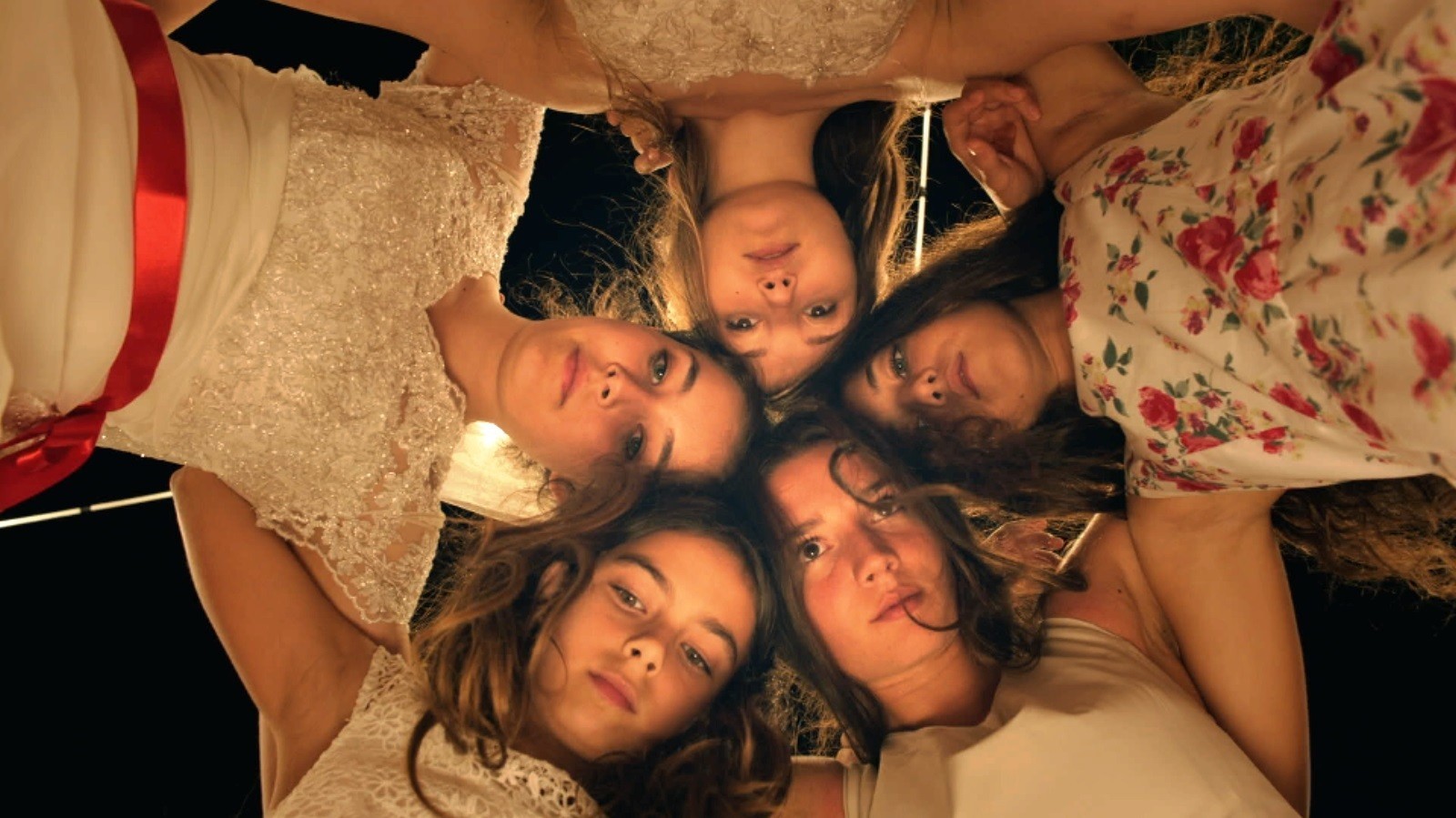 Look at all these happy smiling faces at one of their weddings!
Chemistry! These girls aren't sisters in real life, and I don't think they knew each other out side of the film. But if you had told me they were sisters in real life, I would have definitely believed it. Most of them have no acting credits. They were just acting natural, like repressed teenage girls, and it fucking worked.
Mustang tells a simple story (and honestly, no idea why it is called that. Maybe a car brand or something?), but it is an interesting story and one that many people could relate too. Being a teenager and feeling like you aren't in control of your life? Well, these ladies actually weren't in control. Super oppressive and backwards, but hey, that is what it is like in other parts of the world.
Without going into a lot of details about the film, it is clear why it was nominated for Best Foreign Film. Every scene has a purpose, not every scene needs dialogue, and it is a roller coaster ride just like life. A realistic portrayal of life on the other side of the world.
3 out of 4.