October 1, 2011
Mars Needs Moms
This is the worst movie I have watched so far with these reviews. This just has to be a bad movie. Not a good kids movie and a bad movie, but a bad kids movie too. Besides its horrible title (Mars Needs Moms? What does that even mean?), the reason it failed box office wise has to be because it would only appeal to boys aged 9-12. No adults, and definitely no women would come out after watching this and feel more inspired, better, or different at all. Well, maybe they will be angry at that drivel. Unless they are cool with their roles being reduced solely to being housewives later on, whose value is determined by ability to get others to do chores.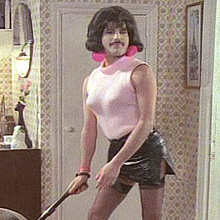 By that logic, Freddy Mercury would make a good housewife.
What also bugged me was how creepy the humans looked. The voices seemed to not match at all the mouths how they were coming out, making them seem even more creepy. Especially with their dead eyes staring at me. Way too much uncanny valley.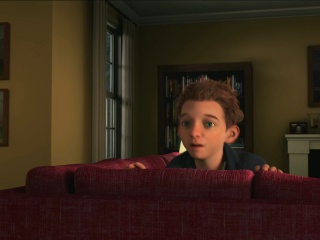 Yes. THOSE dead eyes.
It is billed as starring Seth Green, and as I watched it I thought there is NO WAY that Seth Green is doing that voice. Thanks to quick research, it is determined that the creators didn't like his voice either, so they changed it to an actual eleven year old kid. The movements/face are still based off of Seth Green, but not the important part, the voice. Guess what didn't get changed? The credits. That just feels like false advertising. Thats some crap.
The sidekick character was annoying, and the plot horrible. Don't watch this. Seriously. There is a reason it is one of the worst box office disasters ever. Don't let them make any money back through DVD/Blu-Ray sales in order to not call it a compete flop.
0 out of 4.