February 20, 2015
Love Is Strange
"Love is Strange? What the heck is this? I thought you were doing Oscar Related movies this week!"
Well, I was, I swear! But. Uhh. I ran out. I didn't finish the list. I couldn't. I officially couldn't get see three of the Best Foreign Films, one of the Best Animated, one of the Best Documentary, one of the Best Original Song, and of course, 14 of the 15 Shorts. Doh.
But I didn't pick this one randomly. Oh no, this was actually nominated for a Spirit Award for Best Picture. The Spirit Awards are for indie movies and they take place this weekend as well. And look at that, this was the one film I was missing from the main Best Picture category for them.
Boo yah. I am now Hipster.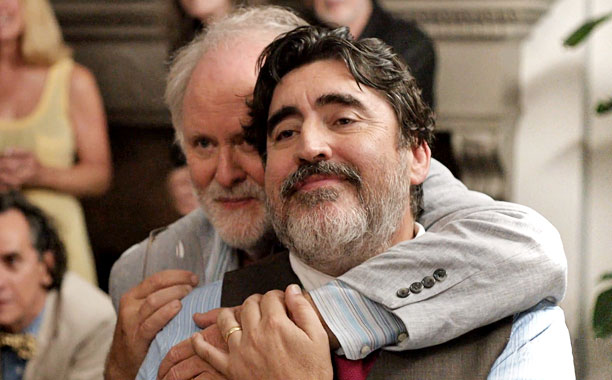 And what is more hipster than watching an Independent Movie about Gay Marriage.
Speaking of marriage, Ben (John Lithgow) and George (Alfred Molina) are getting married! They have been together for over thirty years and are obviously quite old. But NY allows it, and by golly, they wanna get on that.
Good times, happy day, everyone is happy for them!
Then George gets fired. He taught piano and other music classes at a private school, and yeah, they took his marriage as something he wasn't allowed to do in his contract, even if they knew he was gay. So this is bad because it was their stable income, which means they cannot pay their rent, which means they have to move. But shit, Ben's income is erratic as he is a painter and George might need to take some time to get a new gig.
So they have to go live with their family and friends. They also want to live in the city still, because that is where they can find work and maintain a NYC presence.
Ben is living with his nephew (Darren E. Burrows), his nephew's wife (Marisa Tomei) and their son Joey (Charlie Tahan). Ben might get on their nerves.
George is living with their former old neighbors (Cheyenne Jackson, Manny Perez), a younger gay couple who are both cops. They are a lot active than George is.
Issues, annoyances, and a bad start to a new marriage.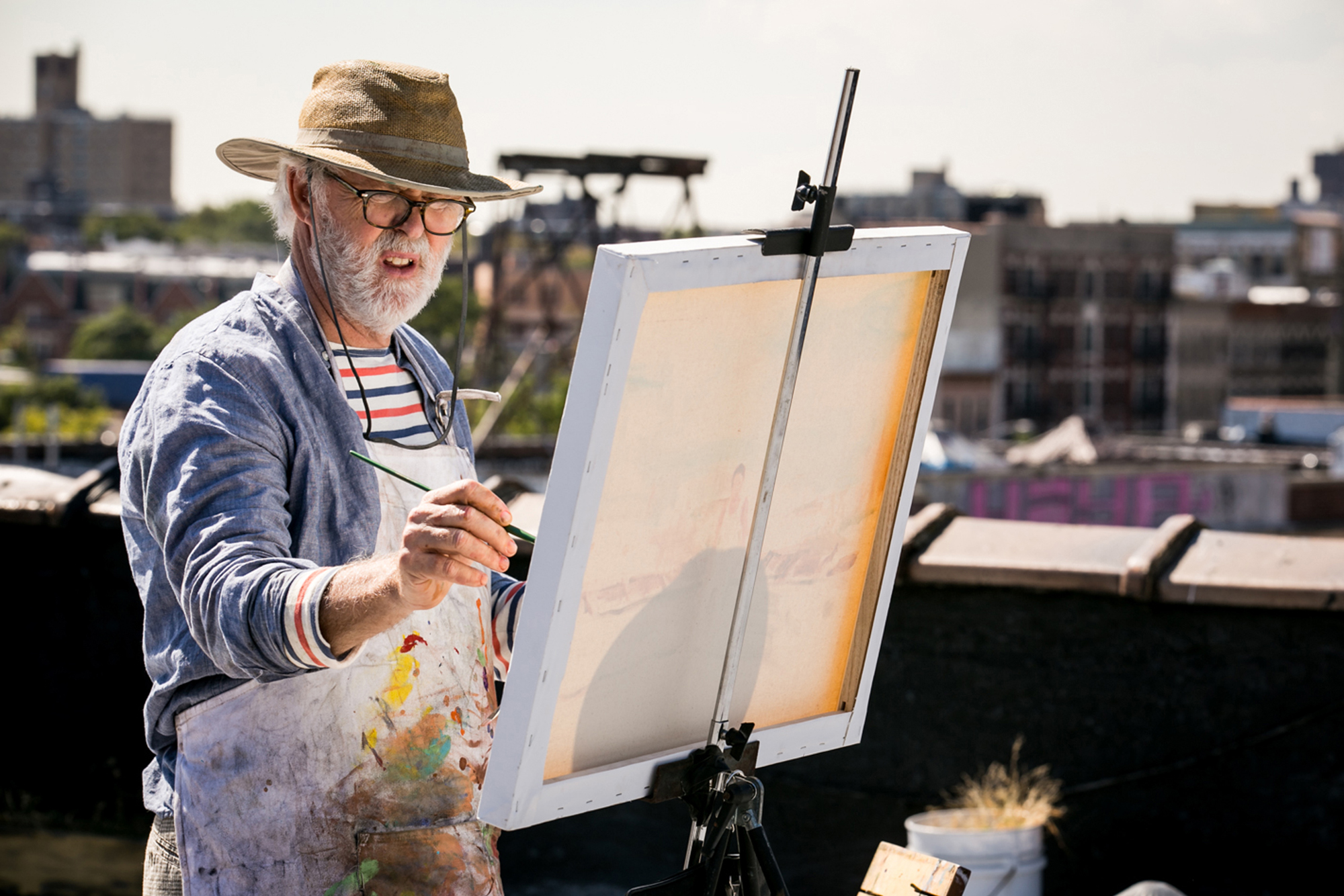 But not as bad as his start to that painting. You can't erase water colors.
John Lithgow is really enjoying his acting these days. From his brilliant arc on Dexter to his cameos on HIMYM, he is just doing anything he wants at this point.
Acting wise, both leads do a great job. Their love is believable and their chemistry is nice.
I just find the plot of this movie to have a mostly blah concept. So they both go separate places, one becomes an annoyance on the place he lives, the other mostly just gets annoyed by what is going on around him. And their life goes on.
In that way, this movie has a very indie feel. A small concept script with not a lot going on. And I can't help but feel cheated of a lot of potential plot to tell a more entertaining story. Some interesting things happen, it is very realistic, and the acting is good. But darn it, I just want a bit more in my stories.
2 out of 4.