September 2, 2014
Life After Beth
Yes! More movies in the supernatural rom com genre!
There hasn't been a lot of these, I guess. Most of them are dramas more than comedies. Apparently that is where they think the money is at, teenage girls. But the comedy element? Outside of Warm Bodies (Warm Bodies), there haven't been that many.
So sure, Life After Beth is giving us love and zombies again, a year later, but just like regular romantic comedies, as long as they are done in different and unique ways it shouldn't be an issue.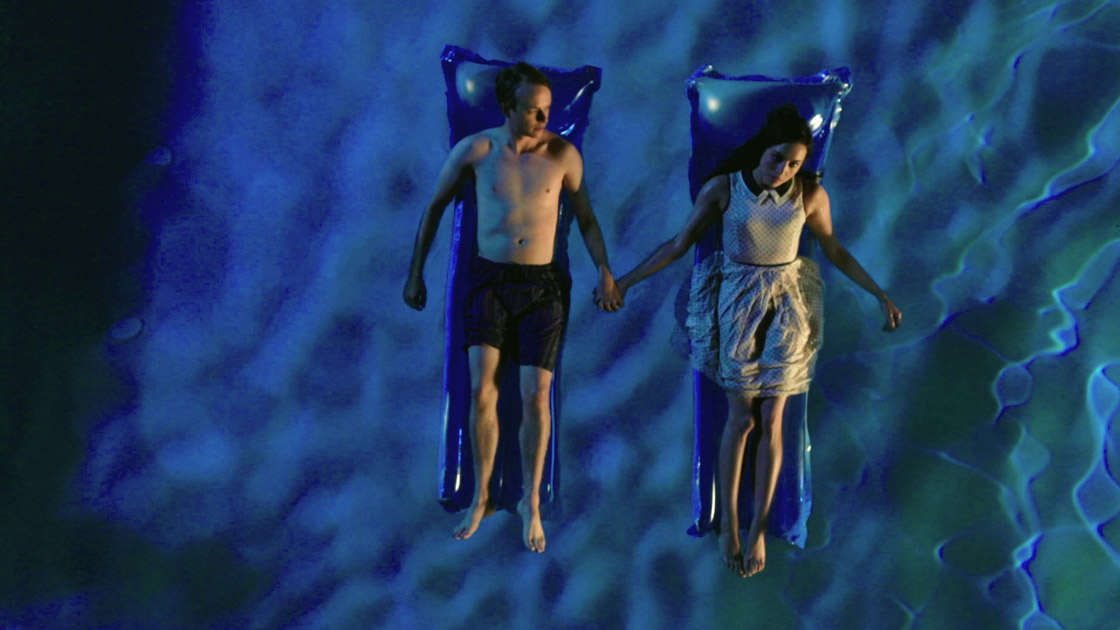 You don't need a beating heart to float on water!
Beth (Aubrey Plaza) is dead. You can't change that. Freak accident. Her boyfriend at the time, Zach (Dane DeHaan) is taking it really badly. Yeah, sure, he lost the love of his life, but it ended badly too. They were fighting. He didn't her what he really felt.
So yeah. That sucks. Trying to cope after a death is hard. He has even been hanging out with Beth's parents (John C. Reilly, Molly Shannon) in the down time.
But then he sees Beth. Walking around. Seemingly normal.
What in the highest amounts of fucks? Was this some joke to get him out of their lives? A shitty way to break up with him?
Or, was she resurrected, like her parents believe? They don't care. They were missing their little girl and are happy to have her back, regardless of any complications.
You know. Zombie things.
The parents of Zach are played by Cheryl Hines and Paul Reiser, he has a brother who is a cop played by Matthew Gray Gubler, and Anna Kendrick as an old friend and old fling.
Sometimes your flirt face is the same as your scare face.
While other supernatural movies may strive for extreme supernatural things going on, Life After Beth keeps it surprisingly realistic. Yes. Sure. Zombies happen. These zombies may have big strength, start to decay, don't feel much pain, whatever. Normal zombie stereotypes.
But the emotions and reactions are surprisingly real feeling. The grief Zach feels over words not spoken. His reactions to her being alive, the many that occur. The parents, unsure of what to do about it. And ignoring the problems as things get worse and worse over time.
Life After Beth does a great job about moving on but in a unique way. Just because the dead are rising up and walking around doesn't mean that life is over as we know it, right?
3 out of 4.