Documentaries about telephones are in right now. Just look at the Oscars from earlier in the year. The Phone Call won Best Live Action Short and Crisis Hotline: Veterans Press 1 won Best Documentary Short Subject. That doesn't explain Hotline, however, which came to fruition thanks to Kickstarter.
And honestly, if it was nominated for Best Documentary, we might have had a very strange trifecta of victors if Citizenfour wasn't so dang good.
It wanted to just examine the lives of many people who work at a hotline. All the hotlines too. Not just the sexy sex ones, although it definitely talks to two people in the field. No, we get LBGT based hot lines, suicide watch, homework hotlines, lonely based hotlines, and of course psychic hotlines. And they don't just go completely for randos. No, we get some big named interviews with people about how they got in the business, stories, and more. And they also got the biggest name from all of this.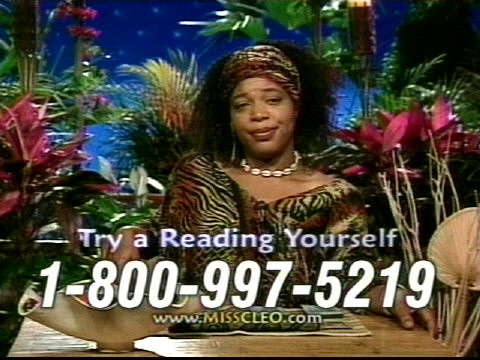 OH MY GOD MISS CLEO I LOVE YOU I CAN'T BELIEVE IT OHMIGOOOD
That's right, Miss Cleo is in this documentary. She tells her whole story, how she got big, how the company abused her image, and how she got out of any lawsuits. And she is still doing her thing and doesn't seem super scammy, so that is good.
We also get Jeff The Lonely Guy. I have heard he was famous for being a one guy friendly dude who just wanted to talk to people and be friendly, no strings attached. I never knew about him, he seems like a cool dude.
And really, this documentary is just a bunch of stories about people who answer phones for free or for cash, and their life. For whatever reason, that subject was actually a lot more fascinating than I figured it would be, and not just because of the star power of this documentary. It is pretty dang simple too. But sometimes simple things end up being kind of great.
3 out of 4.