June 9, 2018
Hotel Artemis
Hotel Artemis started advertising not that long ago and then went really hard at it. I avoided watching any trailers, but it did have a ton of posters, character spotlights, and general social media campaign.
I definitely thought and just assumed it was the same hotel in John Wick: Chapter 2, because again, I wasn't paying a lot of attention to it.
I also went in expecting a shoot out, broken rules, high famous people death count, and so on.
Really, the only reason I was interested in the movie was due to the people acting in it.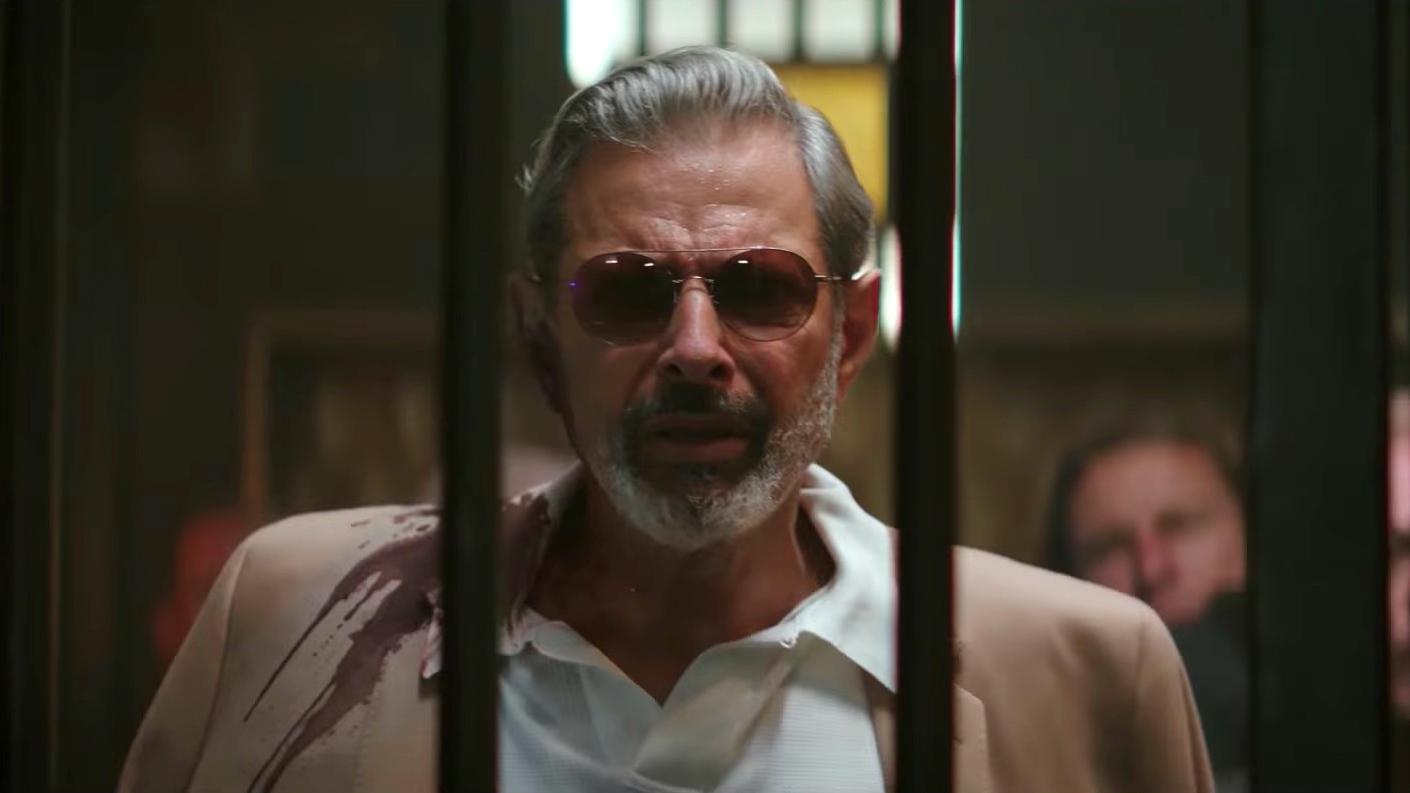 Including this formerly elusive fucker who is trying to be in everything the last year.
Hotel Artemis is less a hotel and more a hospital. It is in a penthouse of a large building in Los Angeles and it is a secret organization for criminals. After all, every hospital out there is for the good guys and regular guys, so why not a place for criminals. You cannot just be bad and get in, you have to join their club and pay your membership dues.
Basically, as long as there is an empty room and you are a member, you will have a place to go and get patched up without alerting the authorities. And this film starts with Waikiki (Sterling K. Brown) and his brother (Brian Tyree Henry) hurt after a robbery gone wrong making it over to the facilities. It is the future and LA is having big riot problems over clean water, so everyone is on edge.
Thankfully, they get patched up by the Nurse (Jodie Foster) just swell, and just have to wait for a new liver to be created for his brother. They find out that the current patrons of the hotel are not all there by coincidence, and that greater and more deadly stakes are afoot at this place they thought was safe.
Also starring Sofia Boutella, Dave Bautista, Charlie Day, Jeff Goldbloom, Jenny Slate, Kenneth Choi, and Zachary Quinto.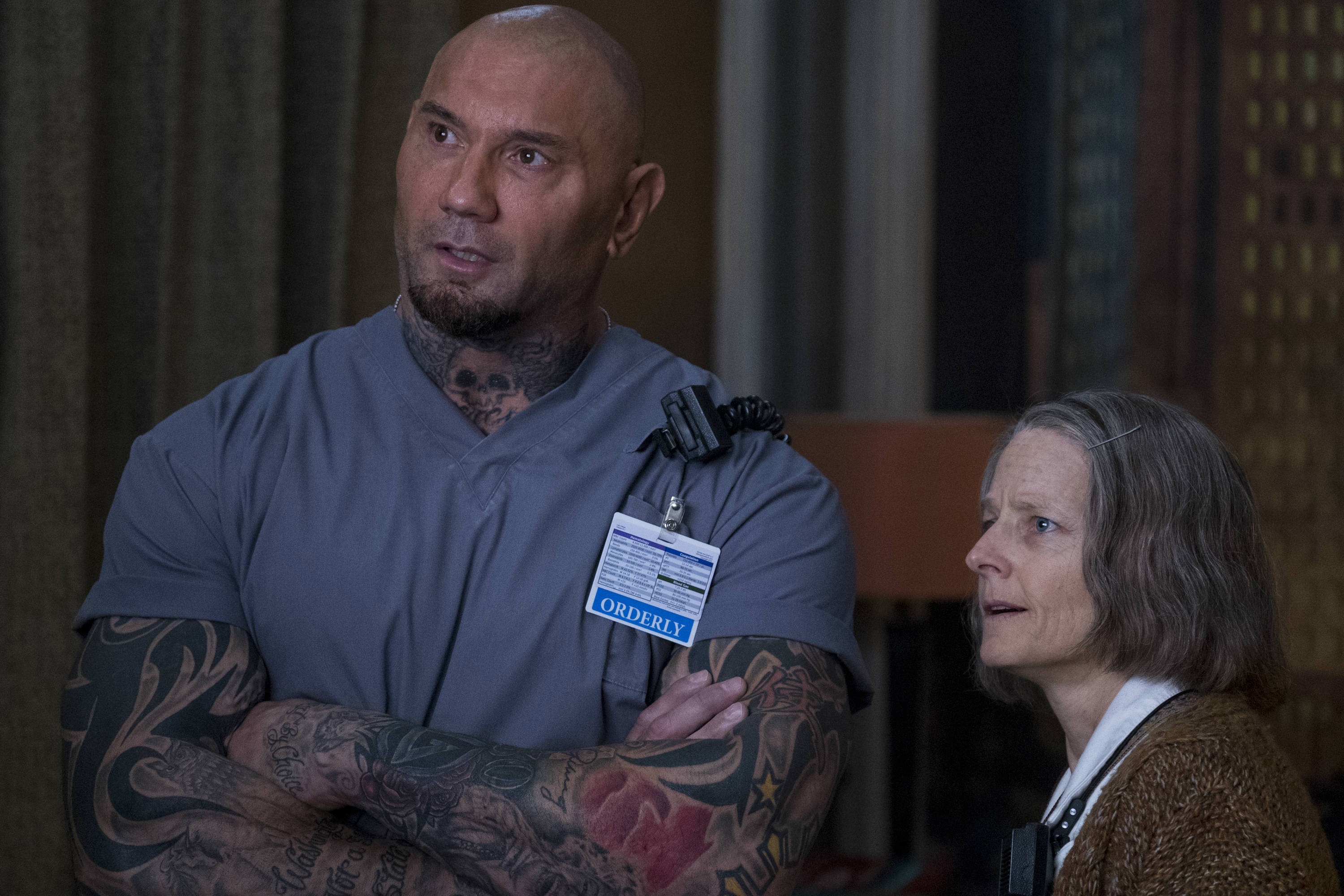 Finally, some hired help who can punch and sew.
Hotel Artemis is a film that has some cool and interesting ideas, but never really reaches its goals.
The plot is a bit shit. We have good reasons for future riots, those are believable, but the backstory for the Nurse takes too long to play out despite being one of our major points. The plot line with Boutella was average, and Brown's was more fleshed out, but still didn't feel really worth it. Tons of hype around Goldbloom, but in the end it also lacked a huge amount of oomph in the trunk.
It also didn't have as much action as promised. Sure, we do get a few creative deaths and really well choreographed and decorated rooms, but the action itself is weak. Near the end it looked like there would be two different hallway scenes. One of them was interesting despite the many camera cuts, the other fell completely flat and denied the viewers of a great brawl aspect.
And yet, there are still elements to praise. For example, Foster was completely into this character. She had the quirks, the voice, everything felt unique. Foster transformed herself for this role and really, I couldn't tell Foster was behind it at all. Probably her best role in over a decade.
Almost all the actors seemed to be acting in ways that were very uncommon for them. Brown doesn't really play shooting criminal badasses, Day is generally spastic, but this time he was wormy and theoretically "cool" with a different voice, Quinto played a character who was definitely slow witted, and Slate wasn't completely annoying.
The cast of characters is the reason to watch this movie, but it will unfortunately leave you just watching it once. Too many plot points that don't go too many places will leave the story forgettable and the idea a wonderful dream.
2 out of 4.