April 29, 2015
Hector and the Search For Happiness
Happiness is a funny word. You know why. If you don't, just say it slowly. I think there is a reason for that.
So one could say the search for happiness is a metaphor for coming out of the closet. I mean, you might be hard pressed to find anyone to say that, but theoretically someone could say that.
Regardless of how the movie goes, I am going to have that running through my head throughout the film.
Hector and the Search For Happiness. A movie about whatever you want apparently!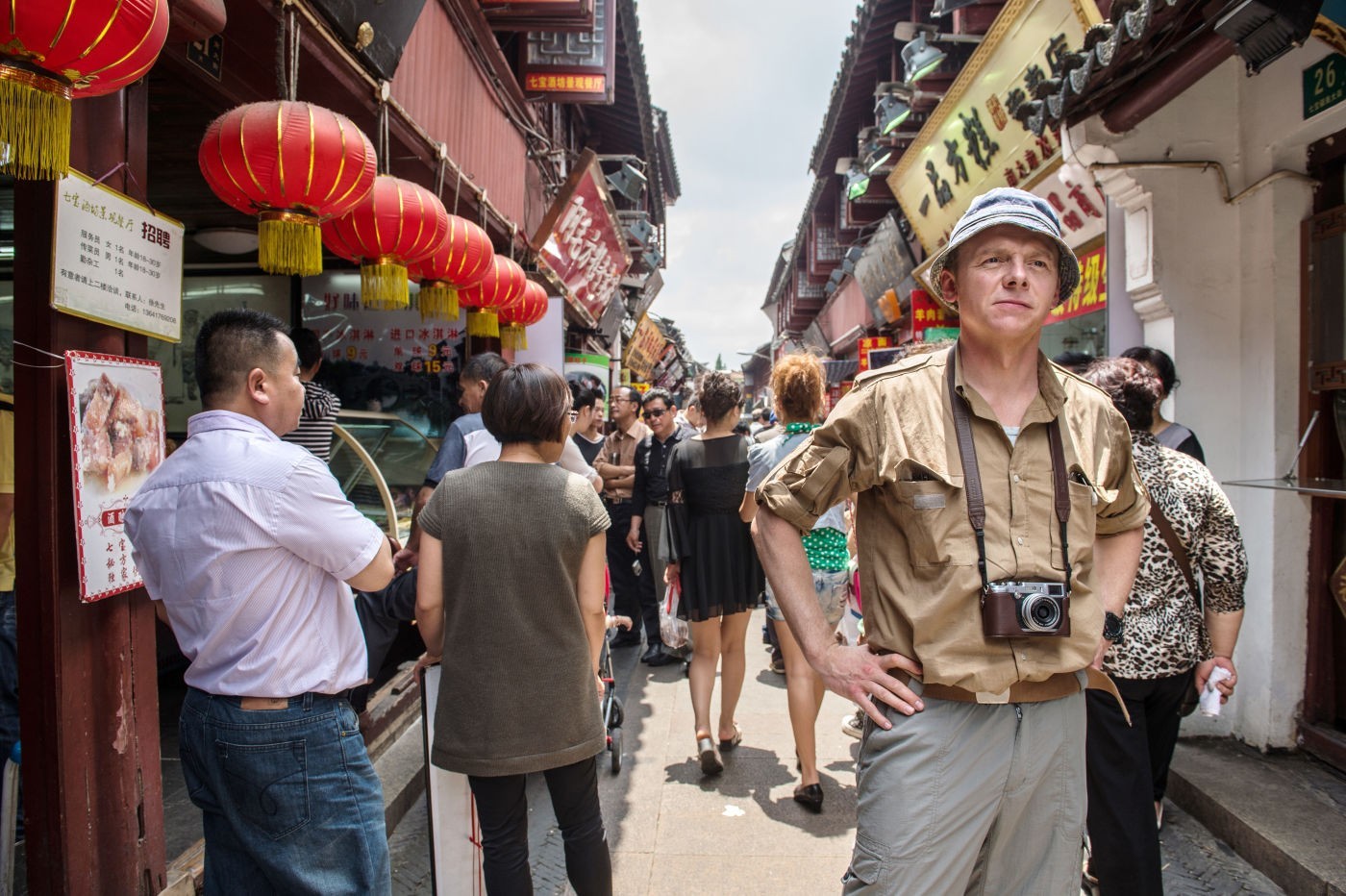 He is missing the most important fun accessory. A fanny pack!
Hector (Simon Pegg) isn't happy and he wants to find it. That isn't the full story of course. He is actually a psychiatrist and more bored with his life. He is also bored with all of his clients and finding himself unable to relate to any of them. He feels he can't help because he isn't personally happy. That doesn't mean he is sad either. He is kind of blank on all emotions. And because he would like some emotions, he decides happiness is a good one to find.
So he leaves his girlfriend (Rosamund Pike) behind (rude) to go on a research journey.
He travels to China, Africa, and LA, meeting a variety of people and incidents, all while writing notes and drawing cartoons in his journal. He takes this research game seriously. And yeah, now that is the full story. Monks, nightclubs, refugee camps, researchers.
Featuring a lot of people! Like, Christopher Plummer, Barry Atsma, Jean Reno, Ming Zhao, Stellan Skarsgard, Togo Igawa, Toni Collette, Tracy Ann Oberman, and Veronica Ferres.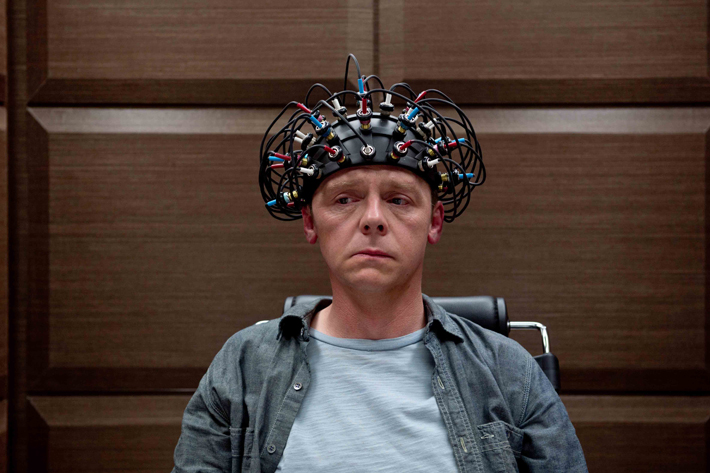 Hector discovers unique and exciting fetishes along his journey.
I am happy to announce that my way of watching the movie totally worked. It added a whole new level to it, especially during the moments when he skyped back home to his girlfriend and fought over his journey. He just needed to be true to himself, you know?
Unfortunately, that is an add on bonus for me but not something the movie itself could deliver. So technically Hector only goes three places from London. I think what I want most out of this movie is just more. His journey seemed so much more epic in scale, only going to 3 (okay, kind of 4) places is disappointing. I wanted him to experience all sorts of cultures and lifestyles. But he really only got 2 maybe 3.
The ending itself is also super cheesy. Which fits because with the animations and writing on the screen, it is a kind of cheesy movie. It is a sort of strange dramedy, that is not as good at the drama portions as one would like.
Overall, it is just another average movie. It could have been a lot more entertaining, and didn't suffer from bad acting at all. Just a weaker plot that makes the film hard to fully embrace.
2 out of 4.