I am not throwing away this review, but I am going to keep it short and sweet.
Bless Lin-Manuel Miranda, who decided in 2016 they needed to shoot their musical with the original cast. They could have held on to this for over a decade and waited and waited. They said it would come out October, 2021! And then? Then pandemic.
And now it is out much, much, much earlier. On Disney+ so most people don't have to pay much at all to see it, versus the theaters (Which it should still go to when it is safe, I would buy that ticket).
Thank you for spending three days getting this filmed, including the off-Broadway day for all of the cast and crew, putting in extra shows to make this thing out there.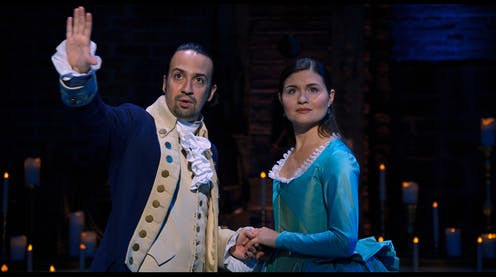 It's Alexander Hamilton, singing on the screen for you.
Wait for it! The entire original cast and crew is in this picture!
Anthony Ramos, Chris Jackson, Daveed Diggs, Jasmine Cephas Jones, Jonathan Groff, Leslie Odom Jr., Okieriete Onaodowan, Phillipa Soo, Renée Elise Goldsberry, and Sydney James Harcourt.
And its the Hamilton musical, damn it! This is my plot outline. It is about Alexander Hamilton and some more people. There.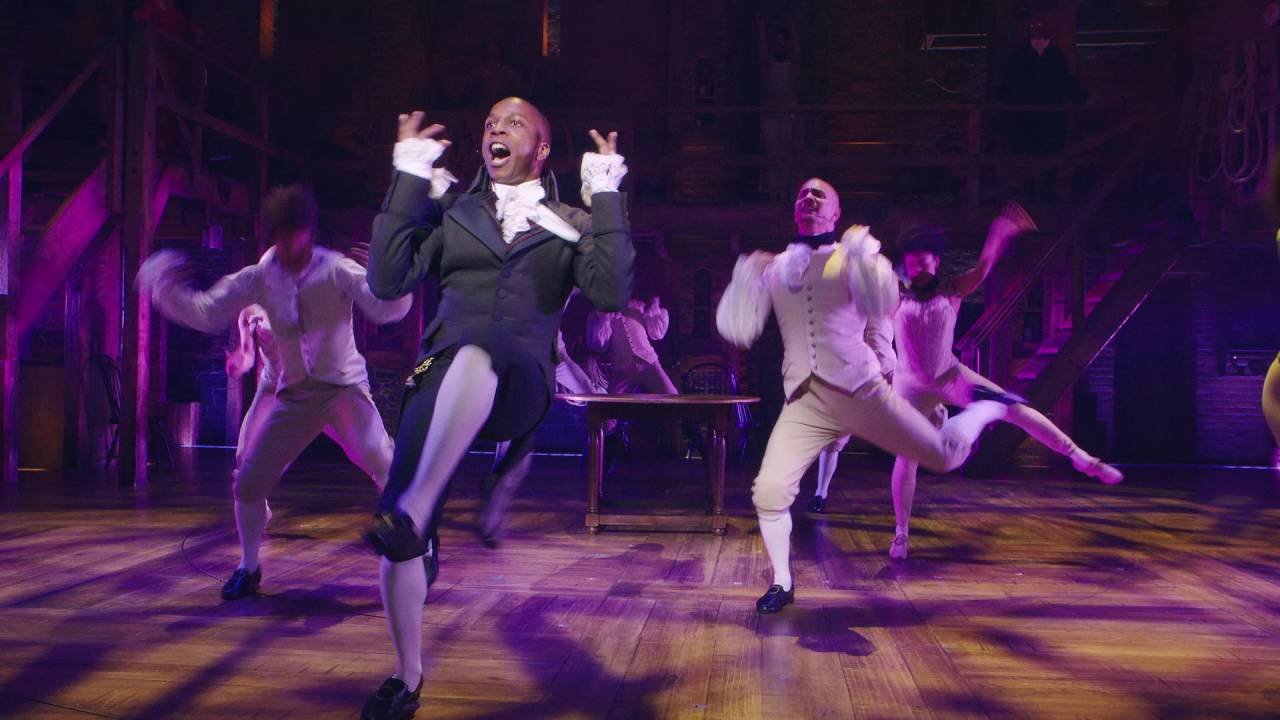 The room where this whole thing happened was actually in a theater in Broadway!
A phenomenon greater than most other phenomenon, I can die happy now that this is available. I never could see it on stage, and I likely wouldn't now anytime remotely soon thanks to pandemics. This is a blessing and we should cherish it.
This counts as a movie for the year? I'll take it. Now I have given two 4 out of 4s so far this year.
What are you waiting for, what do you stall for? It's available now, go see it.
One last time, this musical is love.
---
My wife said I needed some more review aspects to this, fine. I cried five times despite hearing this musical so many times, some of my cries were new, some where at the same time I cried during just the music.
A few songs were enhanced thanks to the visuals. Like Satisfied, and seeing King George in more scenes. The use of moving stage was used wonderfully. The ending is so much better (of an already awesome song) with the dancers and background.
I will note that Odom Jr.'s Burr uses a much more lispy voice in this recording versus the original cast recording. I assume that was done in the main show way before it, maybe it is easier to sing with that voice in the long term, maybe it is to make him seem a bit more sneaky, but it is noticeable and completely acceptable.
4 out of 4.