April 24, 2018
Ghost Stories
Ah spooks! A story about ghosts.
This movie is not to be confused with A Ghost Story, which came out last year, which I loved, which was very polarizing, and very indie.
No, this is Ghost Stories! Without the A article and the addition of the letter ´s´ things are quite different now. With this film, this British film, we are promised not one story, but multiple stories!
Maybe it is just two stories, maybe it is a hundred! With plurality, the sky´s the limit.
And of course, if this was called Ghosts Story, then it would be one story about multiple ghosts. Learn your grammar, folks.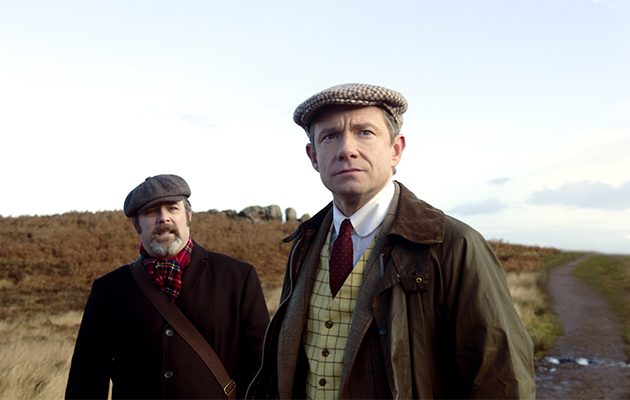 This pair means two of them, although together, they may look like a single pear.
Professor Goodman (Andy Nyman) has a strange name, yes, but he is off to help people. How? By exposing liars! Liars and word thieves. You know, those who claim that ghosts are real, that want to deceive the public, or the ones that claim they can speak to dead loves, or even just psychics in general. Hell, he has a show to defraud them too, publicly, and has gotten himself famous.
He always dreamed of being this sort of researcher. Growing up he watched Charles Cameron (Leonard Byrne) on TV, who did similar things but more old school and subtle. However, he mysteriously disappeared at some point for decades.
Needless to say, sometimes the past comes back when you least expect it. And when it does, sometimes you are given three cases to look over and research, in order to really see if the supernatural exists and your exposing of frauds has been for naught. And sometimes your brain just wants to play tricks on you.
Starring Martin Freeman, Paul Warren, Paul Whitehouse, Kobna Holdbrook-Smith, and Alex Lawther (who was in one of the best Black Mirror episodes, Shut Up and Dance).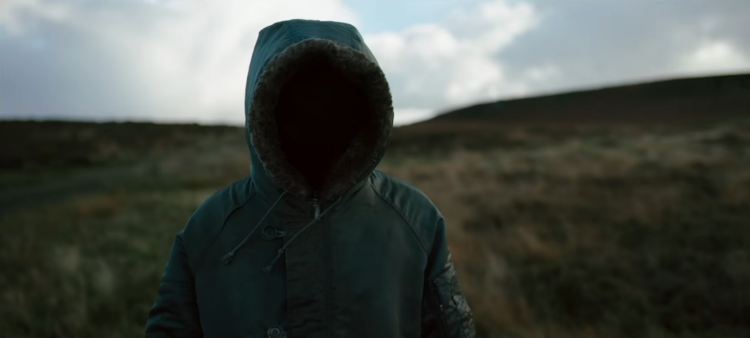 This hole covers its whole face and doesn´t look too wholesome.
I will give one thing to Ghost Stories. First of all, it is well shot, it is framed, it feels very sexy. The three stories are relatively intense, have their own levels of spooks and frights, but there is something missing.
A reason for these stories to feel more super serious than any other story is very much lacking. And they explain that eventually, but without knowing it ahead of time, it was just a gnawing feeling on me each time. Just like the professor, we aren´t sure why any of this matters.
Like I said, eventually we see why it matters, and that reason ends up being extremely lackluster. The ending of this film is shit. It feels like a prank. Like an edgy high school student wrote it without experiencing anything original in their life. I cannot describe enough how shit this ending is.
And honestly, if it could have just tied the stories for a good explanation and not just gone for some quick scares, it might have been worth something. The rating given is given only because of it still looking quite nice, having some nice moments, and honestly, Freeman was a blast in this movie.
2 out of 4.