Tell me. Honestly. Did you click this review thinking it was the Disney movie Frozen? Coming out, huh, well…today?
Yeah, I bet you did. I did this on purpose. Consider yourself movie trolled.
But seriously. Frozen. Came out a few years ago, had the ridiculous concept. For whatever reason I ended up buying it, so hey, might as well watch it, right?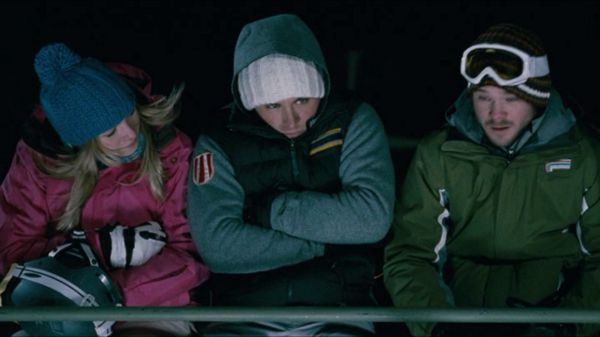 Or else, its like, a waste of money, right?
Two friends. The skiing and snowboarding trip of their lifetime. Literally. Har har har.
Lynch (Shawn Ashmore) and Dan (Kevin Zegers) are great buds and have been planning this trip for awhile. They go a bunch, so this one isn't more special. Only it includes Dan's girlfriend for once, Parker (Emma Bell).
She isn't good at snowboarding though, a beginner, so they still to lamer hills most of the day. Sad. And it is the last day of their trip! So Lynch convinces Dan to go on one last big run, down a good slope. For some reason Parker wants to go too. Unfortunately, there is storm coming soon and they are closing early. No, no, this can't be. They convince the guy to let them up for one last run, and they will be very quick about it. Success!
Until a series of horrible events occur, leaving them stranded on a ski lift, far above the slope, in the dark, with a storm coming. Not to mention it being Sunday, with the resort closed the next four days so they won't be found in the morning. Shit.
What would you do in this situation? Would you wait it out? Would you risk the jump? Would you try to climb the wire? Would you just…not be in that horrible situation?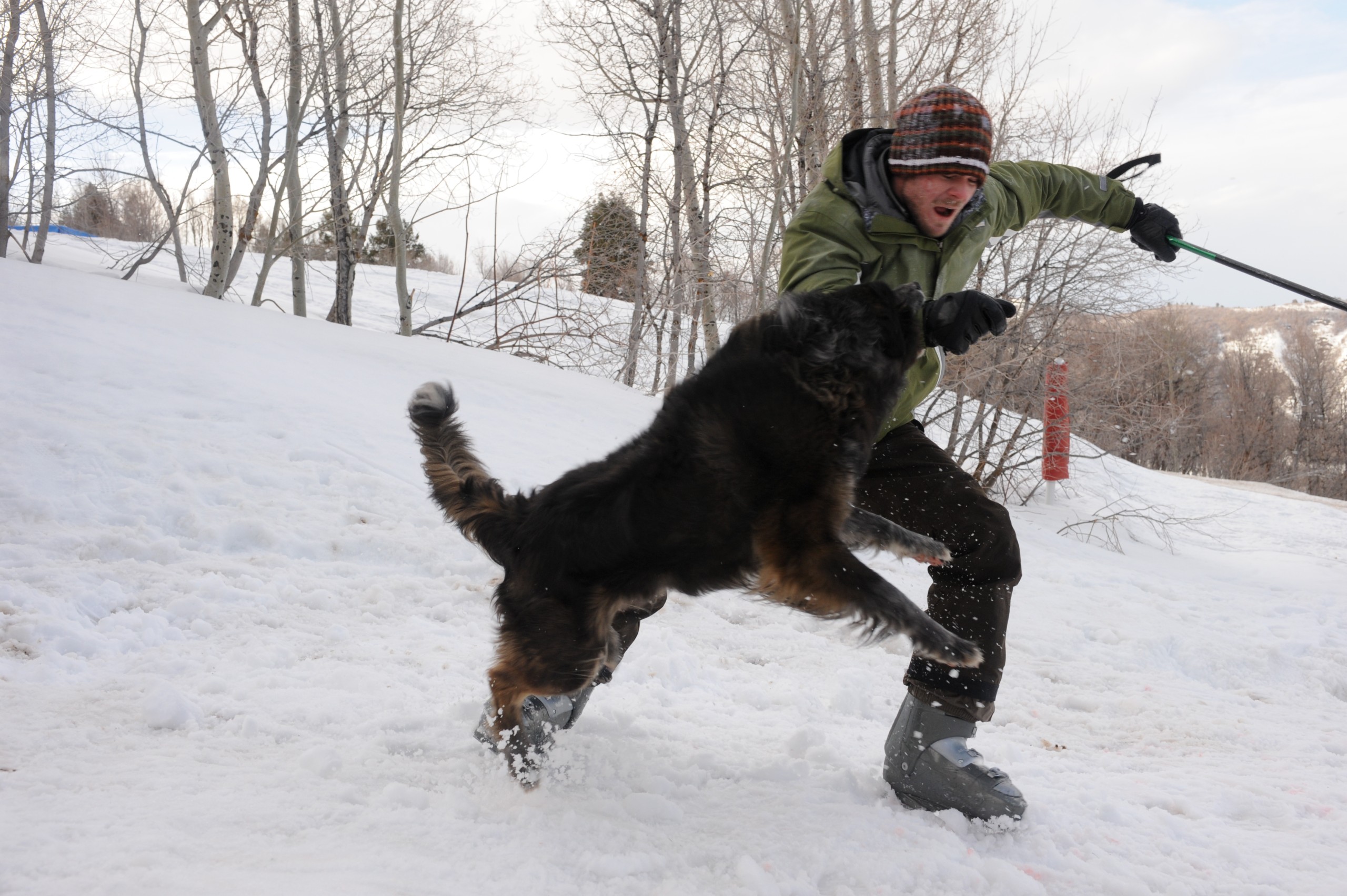 Would you punch a wolf in the mouth with your wrist?
Oh yeah, fucking wolves. That can't help either. Those damn Vermont or New Hampshire carnivores.
This may be a ridiculous plot line, and it may have needed a few things to fail to occur, but you know what? It was actually good.
The characters all felt real. They weren't just very dumb teens. They had their dumb moments, but they weren't like, super movie dumb to get to their point. They did what they had to do for survival, or at least what made sense to them at the time. The movie didn't end with some ridiculous twist or anything, it played out the story to its conclusion, and we weren't secretly on a reality show the whole time or some other stupid twist. No, you get what you see.
But lets go back to feeling real. There were two scenes that made me very involved in this movie. The wolf scene didn't need to show the gore to be powerful. The noises, the sobbing, and the voices all told the story in such a way that even typing about it almost makes me emotional. Then the later realization about missing loved ones/pets back home? Shit. That was straight to the feels, and almost made me a wreck.
I am surprised they made the movie over 90 minutes when the topic seems like it would be an hour max, but it worked, and we got some real character development (kind of) going on. Surviving sucks yo, especially in certain peril, but it can really bring us closer together.
3 out of 4.