January 31, 2012
From Paris With Love
For some reason I thought From Paris With Love was a remake. Maybe I've just heard the phrase before. Maybe the trailers back then just looked so ridiculous that I figured it couldn't be original? Not really sure.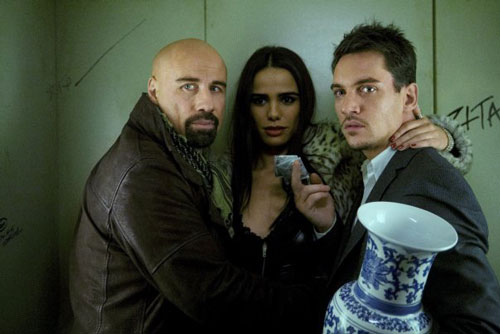 Sexy time?
Movie begins with Jonathan Rhys Meyers, as some lame guy working for the US Embassy in Paris. That is in France! He wants to be an "Agent" of some sorts, and he does some secret mission. After successfully bugging an office, he finally gets the promotion he has been looking for. At the expense of a romantic night with his girlfriend (/fiance), Kasia Smutniak though, a local French girl.
Unfortunately first he must successfully help a different mission succeed, and he is only getting the shot because it is a time sensitive mission, and they are out of agents. Step one, he must help the american Agent clear customs at the Paris airport. That is of course the bald and extremely eccentric John Travolta.
The mission starts out as an investigation of a drug cartel that may have lead to the death of the niece of the US Secretary of Defense, but really being about Pakstani terrorists planning to attack the US ambassadors during a summit.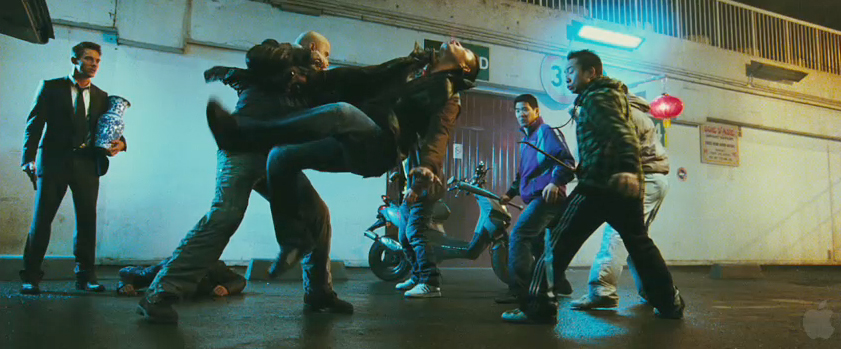 He also kicks some ass in slow mo.
In terms of action, this movie has pretty good action and plenty of it. Plot however could use a lot more work. I feel like with a lot of action movies, near the end, it seems less actiony, more seriousy, and I tend to care less what starts to happen. This took a lot longer in the film, though the changing of the missions was a bit difficult to keep track of at first. Thankfully it was confusing for the main character too, who never seemed to understand what Travolta was about to do. Loose cannon and what not.
Overall, way more interesting than I originally gave it credit for. Travolta can pretty much do whatever role he likes too.
3 out of 4.